EDUCATIONAL INITIATIVES
DP World supports young people in their training and first steps in the world of work. We help them to expand their knowledge of the port, the logistics chain, and DP World.
We do this by, for example, offering 4–12 weeks of initial work experience through internships in the technical subjects of secondary education. In 2020, the number of internships was reduced because of COVID-19.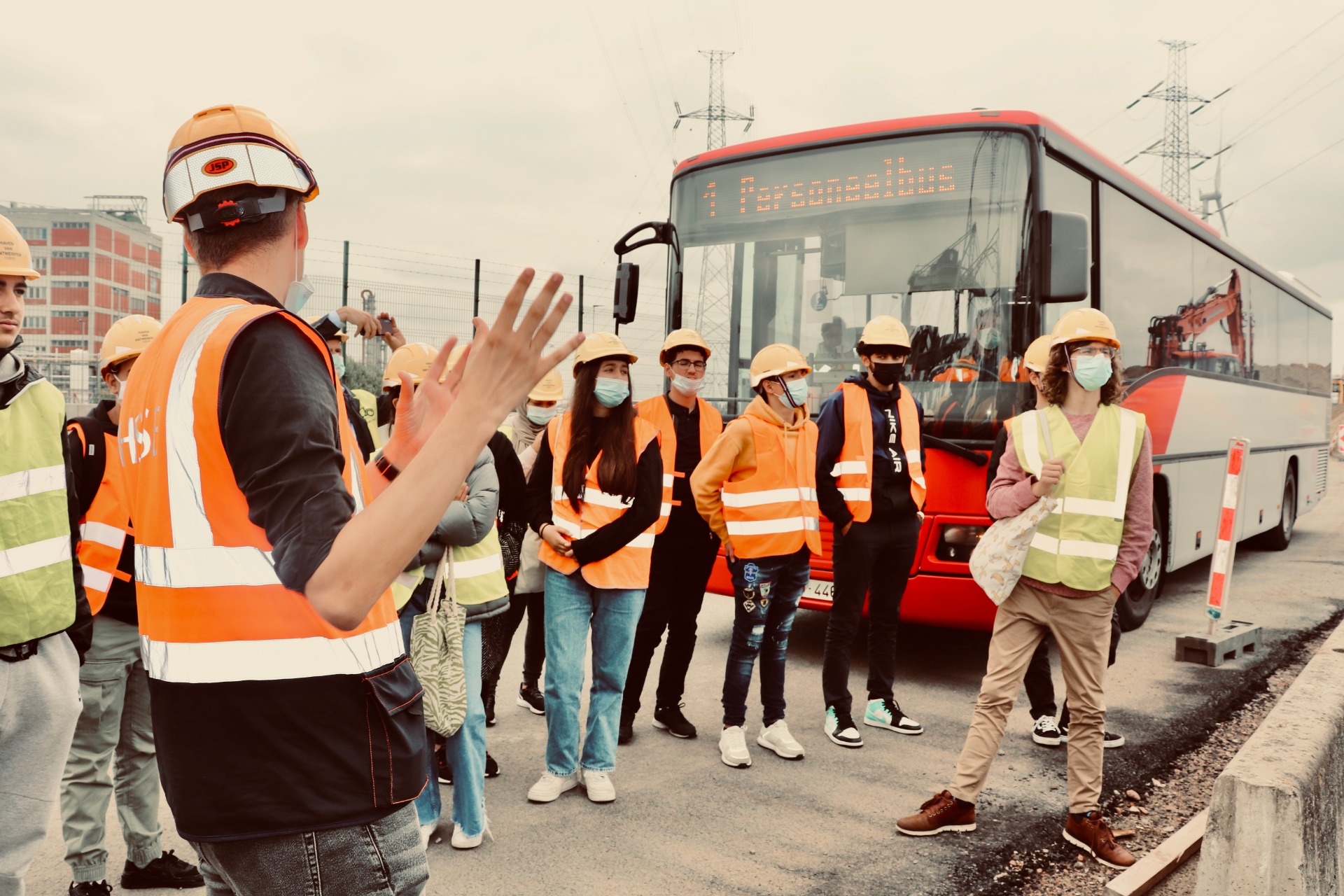 Guided tours of the terminal
for students on bachelors and masters courses in Logistics (mainly AP University of Applied Sciences and Thomas More University of Applied Sciences).
Providing technical cases
for the AP University of Applied Sciences during International Project Week, where technical final year students are given one week to come up with a solution.
Final project supervision
by our Technical department for students of the AP University of Applied Sciences in Antwerp.
Job interview training
for students of the GTI Beveren technical school.
Cooperation with the Havencentrum
an educational centre for schoolchildren and students with exhibitions and activities relating to the port.
Partnership with the University of Antwerp
through sponsorship of the "Dennie Lockefeer Chair" in 2021, aimed at stimulating research and education in the field of inland navigation.
Sponsorship of City Pirates
a social football project where underprivileged young people can also obtain help with homework and job coaching, since 2020.
Partnership with the student association Technica
the faculty club affiliated with the AP University of Applied Sciences in Antwerp, to support future engineers since 2020.