ZERO CARBON BY 2040
By means of our ambitious decarbonization strategy, we aim to be carbon neutral as a group by 2040, with an intermediate target of 28% CO2 reduction by 2030 (with 2019 as the baseline). To this end, we are fully committed to:
Replacing fossil fuels or reducing their use to the minimum
The use of renewable or carbon-neutral energy
Maximizing efficiency by investing in innovative low-emission technologies and constructing passive buildings
Compensation for any residual volumes as the last option (as low as reasonably possible)
The future of container terminals is electric and green
Electrification of terminals is the way to a zero-emissions future. Our electricity demand is met entirely by locally produced and green energy from our own windmill, biogas plant, and locally purchased green power. This significantly reduces the CO2 emissions of our Antwerp office.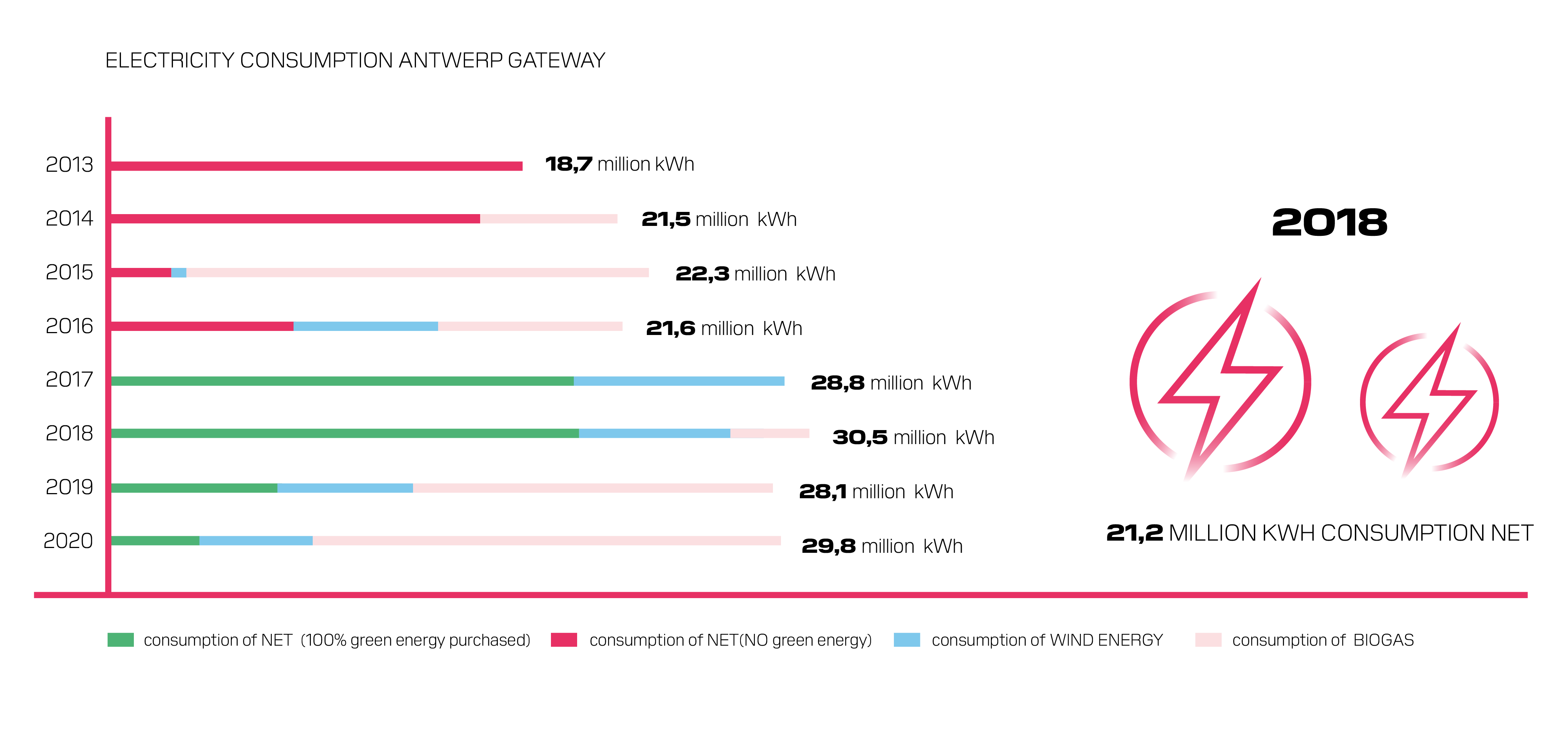 "The future of the terminal will be electric or not at all. We're moving towards automated, electrified terminals. Fossil fuel-powered machines are disappearing forever Eventually, the straddle carriers, too, will have to become fully electric."
Suzanne Kwanten, HSSE Director
Emission reduction through electrification of straddle carriers
Since the end of 2018, we've been systematically replacing our straddle carrier (SC) fleet with hybrid models.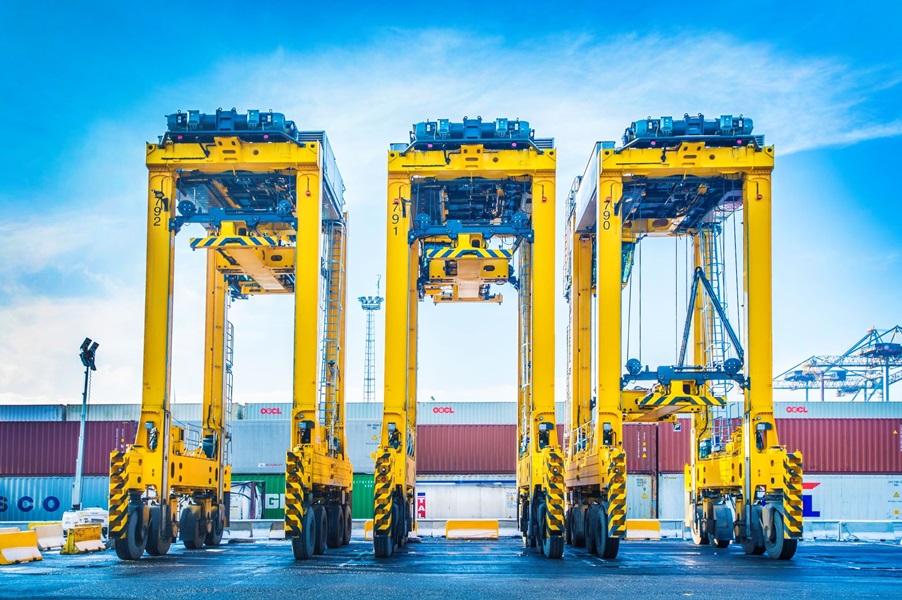 In 2019, we commissioned 8 hybrid straddle carriers (SCs), in 2021 16 and 19. Currently, there are 43 hybrid SCs out of a total of 64. The cost price of a hybrid SC is 10 to 15% more expensive than a conventional machine, but DP World is committed to sustainability and greening, and is consciously investing in this future-oriented technology.
The introduction of the hybrid SCs is reflected in the decreasing diesel consumption. Hybrid SCs are a third to a half more economical in terms of diesel consumption. The slight decrease in emission intensity (kg CO2 per TEU) between 2020 and 2021 is partly due to the introduction of hybrid straddle carriers, and partly to more efficient yard management.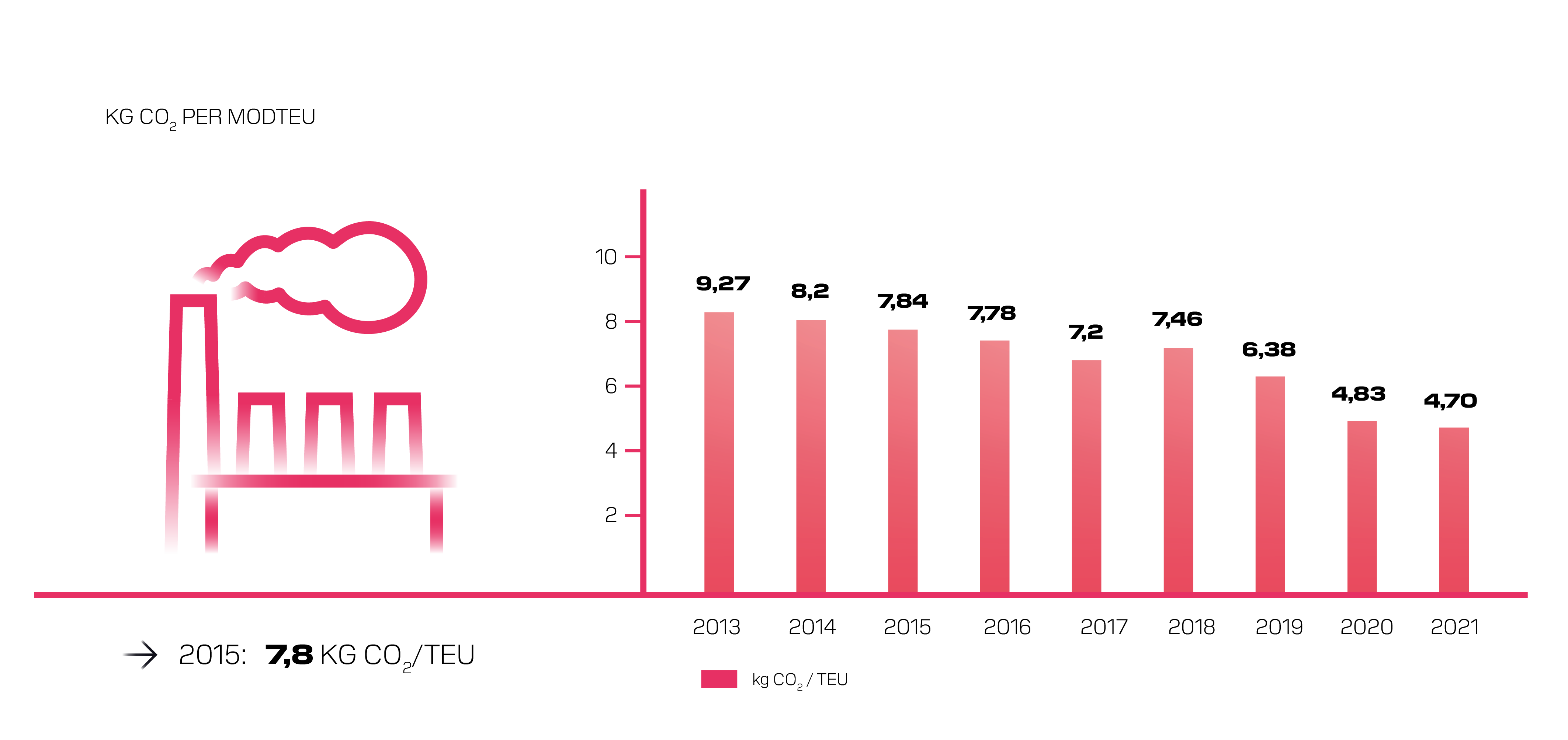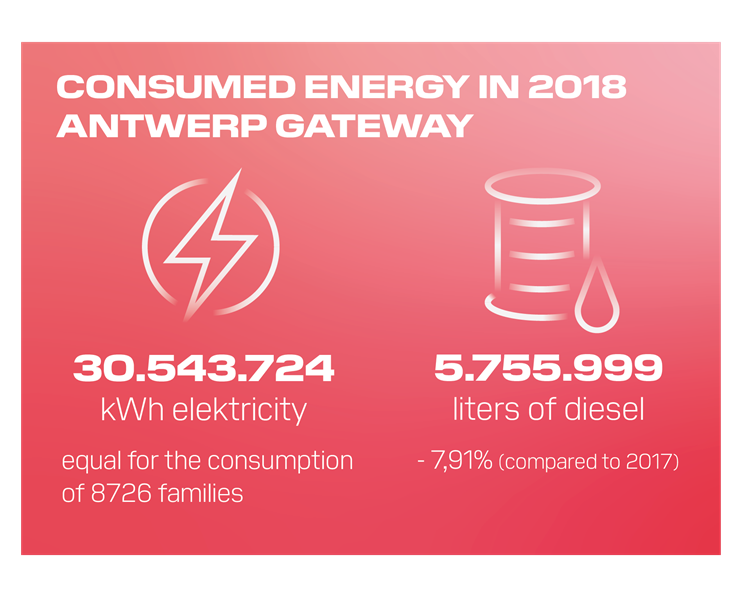 The hybrid SCs also have the latest engines and meet stricter emission requirements. This concerns not only CO2 but also nitrogen oxides (NOX), sulphur dioxide (SO2), and particulates (PM10), which have a significant impact on air quality.
"By the end of 2021, we emitted about 75% less NOx and particulate matter (PM 10), and about 38% less CO2 and SO2 than when we did not have hybrid SCs. Since the beginning of 2019, we've saved 740 tonnes of NOX and 10,025 tonnes of CO2."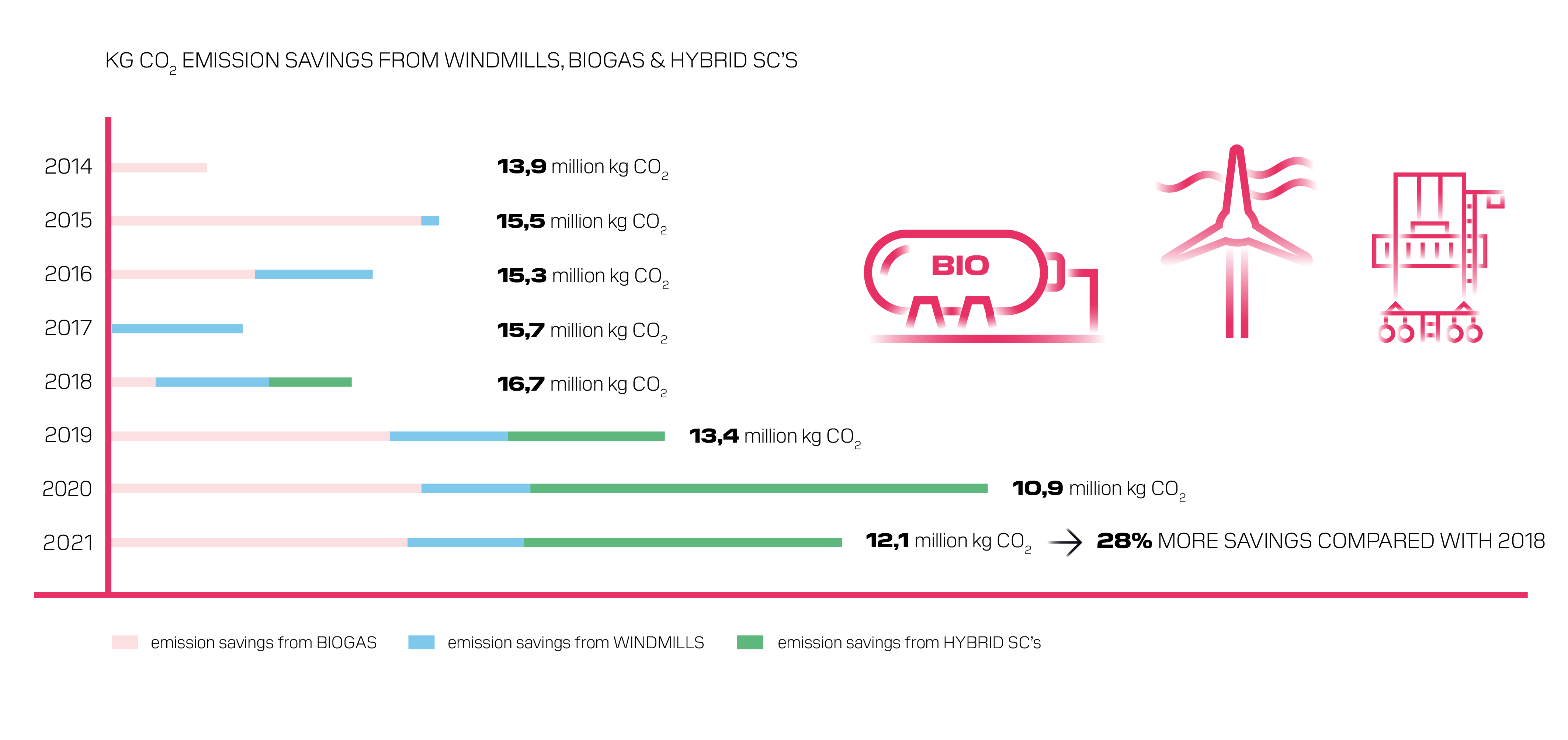 The 21 remaining conventional SCs will be systematically replaced by hybrid models in the coming years, resulting in a further reduction in emissions. In the future, further electrification may be possible with the introduction of fully electric models. This will require adjustments to the infrastructure (e.g. providing fast charging locations) and will also have an operational impact (e.g. taking into account charging times).
NEW ENERGY-EFFICIENT HEAD OFFICE
On 20 November 2019, construction work began on a brand-new, state-of-the-art head office. The carbon footprint was taken into account during the design phase:
The all-glass façade consists of high-performance glass with a heat-reflective metal coating. This coating allows sunlight to pass through, but reflects heat back, eliminating the need for intensive cooling.
The roof is covered with photovoltaic solar panels.
There is a section of green roof for infiltration and buffering of rainwater.
Heating and cooling are provided by concrete core activation in combination with a heat pump. The dense mass of concrete is used to heat or cool rooms by circulating heating or cooling water along the core of the concrete floors/ceilings.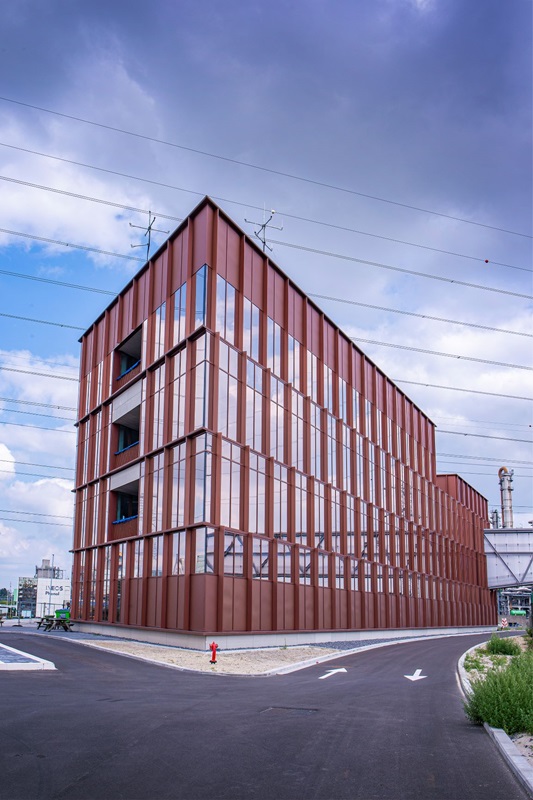 In August 2021, the lower two floors were put into use for dock workers and operational services, followed by the remaining floors in October 2021 for administrative staff and management.