Restoring our industry leadership in HSSE
Focusing on safety and security remains DP World's top priority in Antwerp. A visible and continuous policy is needed to ensure that all our employees and dock workers can work in a safe and healthy environment.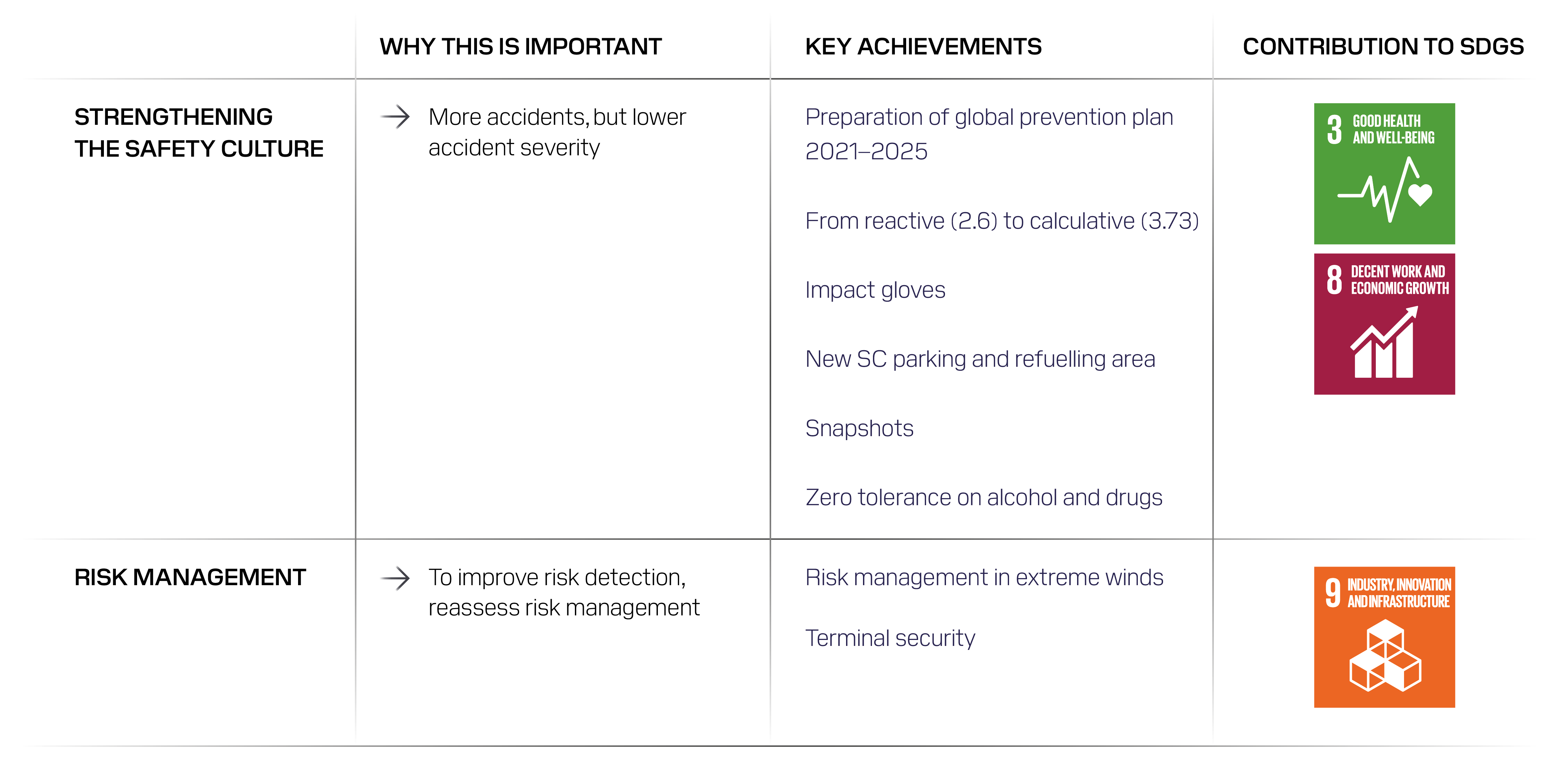 Safety information
Your safety is our concern. Please help us ensure safety by reading our terminal's safety guidelines.
Terminal rules
You are responsible for your own safety and that of other attendees. The quay is operational area and prohibited for unauthorized persons.
Always follow the safety and conduct rules in our visitors folder.
Always bring a valid ID. Minors and pets are not allowed at the terminal.
Registration
Visitors
Visitors are registered in advance and report to security via the intercom. If you are not registered in advance and/or the contact person does not confirm the visit, you will not be able to access the terminal. Always bring a valid ID.
Read our policy on the processing of personal data here
Truckers
If you have an alpha pass, you drive to the OCR IN gate near the GATE IN.
If you don't have an alfapass, you can drive to the Alfapass desk of MPET - K1742, open every working day from 06:00 to 18:00. More info: www.alfapass.be/contact.Passengers are not admitted, unless in the context of a training course. In that case, please complete the relevant form in advance.
Read our policy on the processing of personal data here.
Any questions?
If you have any questions, please contact your contact person at DP World Antwerp or contact security on 03 730 49 49.