With a major coastal presence through our ports, terminals and other assets, we have a key role to play in maintaining clean oceans and contributing to biodiversity preservation.
Annual clean-up campaign at nature reserve on Scheldt bank
One of our areas of focus are coastal cleanups. Every year, DP World takes part in the clean-up campaign at the Galgeschoor nature reserve, an area of mud flats and salt marshes of approximately 100 hectares along the banks of the Scheldt in Antwerp harbor. 80% of the waste is plastic. In 2020 and 2021, the campaign was cancelled because of COVID-19 restrictions.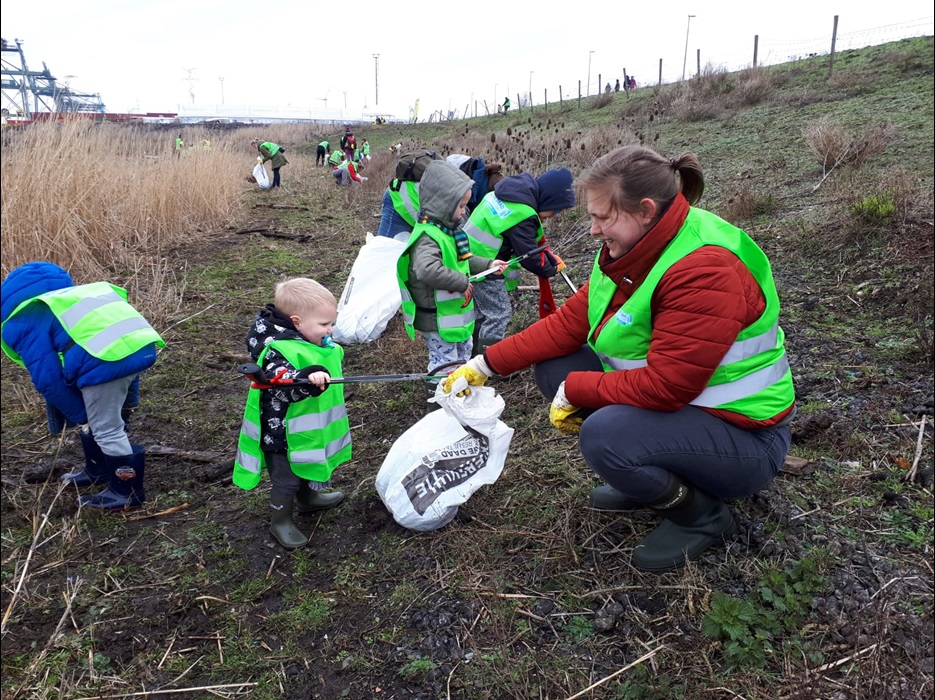 Single use plastics
Reducing the use of single-use plastics DP World is strongly committed to eliminating single-use plastics at the terminal. In Antwerp, recycling is a priority and our employees have been provided with water bottles as well as vacuum flasks for coffee or tea, to avoid the use of plastic cups in the canteens and meeting rooms. Tap water is used for drinking at the terminal, which reduces the use of bottles. In the truckers' hall, drivers can use their own mug when getting coffee or tea from the vending machine.
COVID-19
COVID-19 also has an impact on the environment. For hygiene reasons and because of the risk of contamination, increasing use is being made of packaging and single-use plastics. The use of disposable face masks and daily disinfection of surfaces also increase the amount of waste.
The overcrowding in the yard due to COVID-19 meant that containers could no longer be stored efficiently, resulting in increased driving distances and unproductive moves, and therefore higher consumption and emissions.