Update on Expansion Plan 2020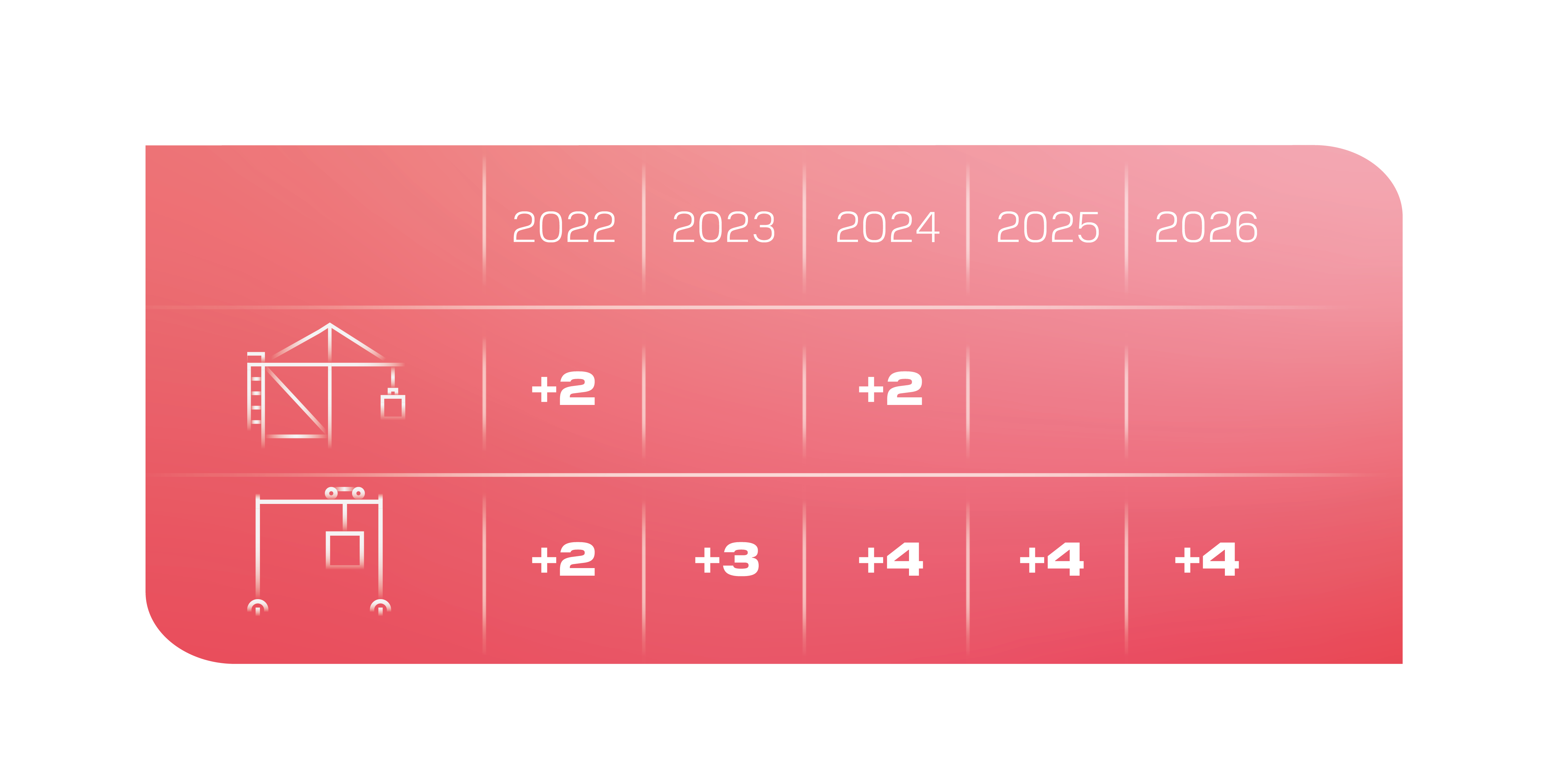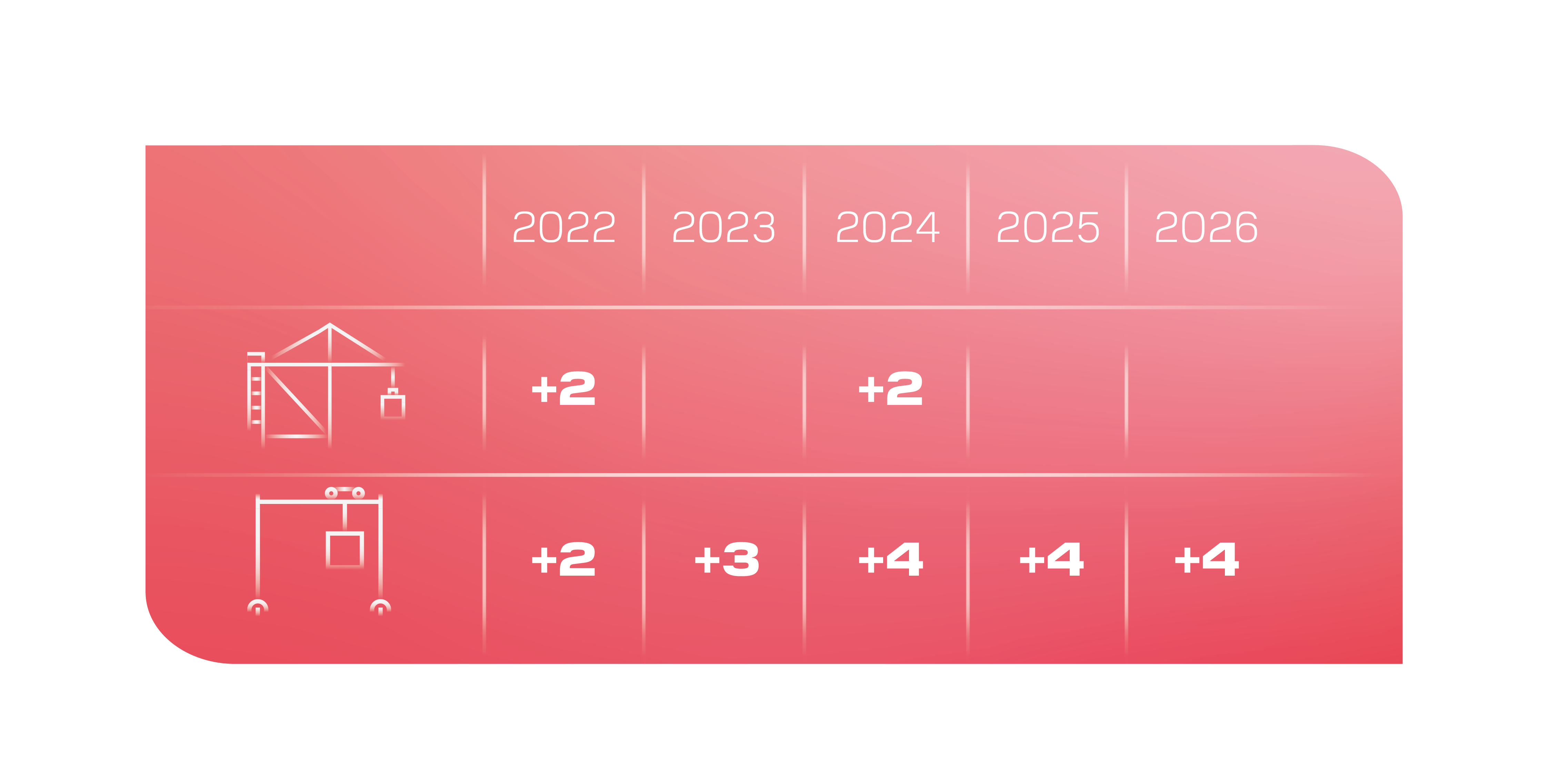 Further automation with automated stacking cranes
In 2005, Antwerp Gateway was the first and only operator at the Port of Antwerp to replace straddle carriers with ASCs (Automated Stacking Cranes). Today, with our 10 ASC modules, we are still the only terminal at the Port of Antwerp to have introduced this innovation. These cranes are used for fully automatic and electric container handling. Containers in the modules can be stacked higher and more densely, increasing the density of the yard. Currently, about half of our yard is handled by ASCs. An ASC requires only around half the energy of a straddle carrier to handle a container and uses our locally produced green electricity.
In March 2022, we will receive delivery of the first parts of two new ASC modules, which will be operational in July 2022. Three ASC modules will be added in 2023, and four each year from 2024 onwards, bringing our density to its maximum level in 2026.
"Automated Stacking Cranes are a proven eco-efficient solution for the further decarbonization and automation of the terminal, by maximizing capacity of fossil free material handling by enabling the use of renewable electricity. We call this "pure electric", and are proud that DP World is once again opting for our technology to realize its expansion in the port of Antwerp."
Jussi Sarpio, Director, Automated Yard Cranes Konecranes Finland
2022–2026:
+17 electric automated stacking crane modules (34 cranes)
80% of the capacity of Antwerp Gateway will be handled by ASC modules
Energy-efficient quay cranes
In 2018, we invested in 2 energy-efficient quay cranes with an increased range for loading and unloading the largest container vessels. Four more cranes will be added in the coming years, as well as an additional one to replace a crane that collapsed.
2022–2024
+4 energy-efficient quay cranes
Subsidies
DP World Antwerp receives a European subsidy for increasing the handling capacity for inland navigation by modernising the terminal's infrastructure. With the help of this subsidy, three new automatic stacking crane modules and two quay cranes will be purchased between 2021 and 2023, which will ensure optimal use of the available space for more efficient barge handling.
In early 2022, we applied for a new subsidy from the European Green Deal. For our research and innovation, we hope to receive support from the European Union for the construction of additional ASC modules and the purchase of a second rail crane in order to make our contribution to a climate-neutral Europe by 2050.