Change what's possible for everyone
Global trade with the right balance between performance and responsibilities
In this third sustainability report, we take stock of the years 2019 to 2021, a period full of challenges: human, economic, and ecological. In mid-2020, in the midst of the coronavirus pandemic, Dirk Van den Bosch took over from Rob Harrison as CEO of DP World in Antwerp. Time to look back and also forward: where are we now, what have we achieved, and what could we do better?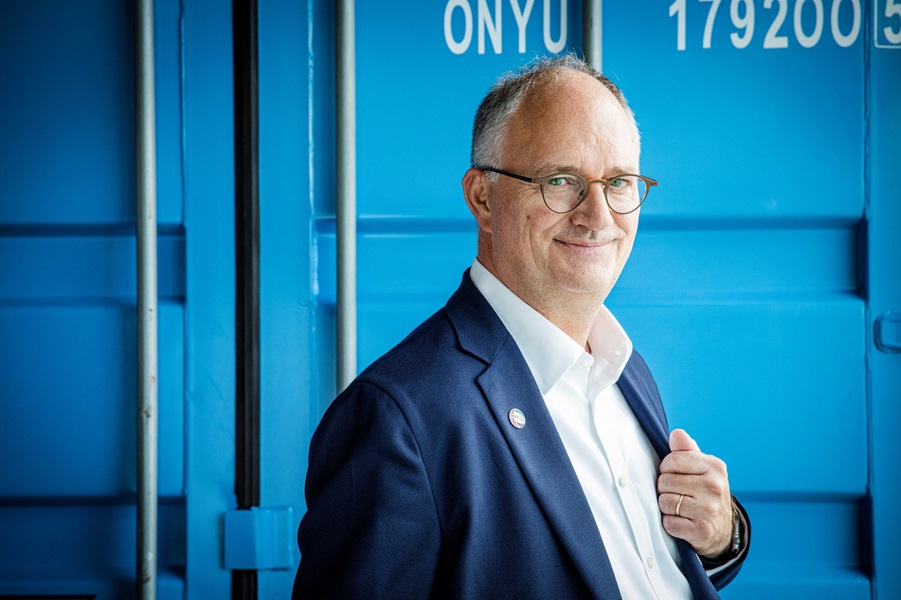 What challenges have impacted DP World in recent years?
Thanks to the commitment and flexibility of our employees and dock workers, DP World was able to deal successfully with the coronavirus crisis. As an employer, however, we must not underestimate the human impact of this crisis. Focusing on connecting our people and keeping in touch with their well-being is – and will remain – crucial.
Global trade itself was also severely disrupted, resulting in stock shortages, price increases, and worldwide congestion in the ports. For us, this meant that our terminal was overcrowded, which required extra effort from everyone to ensure that the goods found their way to the consumer.
In addition, decarbonization is a major challenge for our company and, by extension, the entire maritime and logistics sector. DP World is committed to far-reaching electrification with 100% locally and sustainably generated electricity and is investing heavily in innovation and automation.
Realizing our ambitious expansion plan is essential to sustaining our growth. For example, we opened our new Operations building, a new fueling facility, and a new parking area for straddle carriers. We have already started the preparatory work for the installation of new ASC modules, while energy-efficient quay cranes will also be added in the coming years.
What are you absolutely determined to achieve in the coming years?
The supply chain crisis is far from over. The above challenges still require our attention.
In addition, DP World wants to focus on increasing the diversity of our workforce and attracting more women and young talent, for example. Giving space and support to the right person in the right place will lead to us being recognized and acknowledged as a great place to work for everyone.
"In the area of safety, we want to return to the positive trend we have seen in recent years. Improving air quality and the transition to sustainable energy sources are also on the agenda. We also continue to take responsibility in the community around our terminal by being a facilitator in the modal shift to more sustainable modes of transport and providing solutions to road congestion."
Dirk Van den Bosch, CEO DP World in Antwerp