Meet Seungyeol Lee and Yongjae Kim, our colleagues from Pusan Newport Company Limited (PNC) in South Korea. They are champions of our sustainability efforts at DP World and here they talk to us about their volunteer work at a local cancer charity for children.
"We work in different teams at PNC, but we met via our terminal's partnership with the Korea Childhood Leukemia Foundation and became friends through our passion for helping others.
"The Korea Childhood Leukemia Foundation is a fantastic local organisation which provides social services for children with cancer so that they can receive vital medical treatment, giving them and their families hope through various professional support services. For both of us, being given the opportunity to contribute to such a cause through work was truly empowering."
A charitable Christmastime
"Last Christmas, we volunteered to take part in some special festive activities the foundation had put on for the children.
"We both wanted to ensure the day was as memorable as possible for the little ones. So, throughout the day, we threw ourselves into making bracelets and keychains with the kids as well as playing soccer and basketball with them. There was also a photo zone with Santa Claus, a festive quiz game and a gift exchange which they absolutely adored.
"It was a pleasure to spend time with such a special group of children and make their Christmas a little brighter, but, for us, there was a particular brother and sister who left a big impression on our hearts.
"They were so determined to beat one another in every game they played but, in the end, the older sister won. The younger brother made a sad face because it meant he couldn't get any coupons to exchange for gifts, so we gave three coupons to the older sister and two to the younger brother for his efforts. It brought a smile to all our faces and meant they could both take Christmas presents home, which was truly heart-warming."
Making memories that last
"We look back on our day of festive fun with fond memories. When we're at work, we are so focused on the job at hand, it's rare that we get to think about others outside of the workplace. So, this volunteering opportunity was very refreshing.
"It was also rejuvenating to meet like-minded colleagues who we wouldn't have otherwise encountered, and to spend time with these amazing children was an experience we'll never forget. This opportunity made us realise that we can be doing something for ourselves while helping others. We helped them smile but at the same time, the kids also made us smile.
"At DP World, we're encouraged to volunteer with lots of community causes like this as part of our jobs – and we are so glad to work somewhere that does this. It was rewarding to bring a smile to the faces of the lovely children at the foundation and we have no doubt there are other equally amazing organisations out there that will benefit from our time in the future."
Meet Abdulrahman bin Haider, who works as Director of our World Logistics Passport in our Digital Trade Solutions team. He is a participant in the 20Xel programme, dedicated to nurturing Emirati talent and his career has flourished ever since.
Read more
Saeed bin Jarsh Alsuwaidi, who joined DP World after leaving university and has journeyed across the world as a part of the 20Xel Talent Development Programme. He now works as a Senior Manager – Commercial P&T.
Read more
Sara Al Janahi, who works as a Senior Manager on our Business Development team in Dubai, UAE. Sara is currently participating in our 20Xel Talent Development Programme, a platform that aims to accelerate the development and growth of Emirati talent through a series of world-class development and performance opportunities. She tells us about her journey through the programme, around our business and our global network.
Read more
Hanoof Alsahaw, our colleague and Operations Terminal Supervisor who has overcome her unique challenges to thrive in a specialised role. Discover how she defied expectations in a position supporting the wider team at Jebel Ali.
Read more
Abdul Mateen Shaikh, and I am a Vessel Foreman at DP World. My experiences with DP World have shaped my perspectives on the world and wider society. I think it is important that whether it is our personal or professional lives, we should all grow and evolve in some way. And for me, that is embodied by my work with technology.
Read more
Seungyeol Lee and Yongjae Kim, our colleagues from Pusan Newport Company Limited (PNC) in South Korea. They are champions of our sustainability efforts at DP World and here they talk to us about their volunteer work at a local cancer charity for children.
Read more
Pragati, an Operations Executive in our Nhava Sheva terminal in India, has excelled through the ranks of a traditionally male-dominated industry, becoming a role model for our female staff.
Read more
Working at a multinational organisation had been a long-time dream for Camilla, so when she received an offer from our team in Santos, she jumped at the chance.
Read more
Abdallah Massoud Shabaan Moussa is an award-winning Drone Pilot, in our Security Department. He joined us in August 2021, a day he says changed his life.
Read more
Meet Ahmed Sati, our multi-talented Marine Pilot, and International Standard For Maritime Pilot Organizations Designated Person (ISPO DP) for P&O Maritime Logistics in the UAE, is a third-generation mariner who has been with our company since 2016.
Read more
Arissty Luzon Julian, an Operations Supervisor at DP World Caucedo, tells the story of how education has helped him achieve his dreams right in his hometown port.
Read more
Salma Ahmed, an Electrical Engineer at Drydocks World, discusses her work and her development all the way from intern, under guidance and support from senior colleagues, into her successful engineering role today.
Read more
Mazhar Hussein is a crane foreman at Drydocks World – our offshore and marine service specialists in Dubai, UAE. He shares how he improved crane control operations at the Drydocks World base, helping his colleagues work smarter – not harder:
Read More
Family has been a key driver for Magdalena Stahulakova, a Senior Launch Manager at syncreon, Slovakia. It was her father who sparked the love of technology that led her to join syncreon in 2018. Now she is inspiring her own children to follow their dreams.
Read more
Felix Perez, an Advanced Training and Assessment Programme (ATAP) Supervisor at our Caucedo terminal in the Dominican Republic, shares how his career has evolved during his time with us and sheds some light on his day-to-day work.
Read more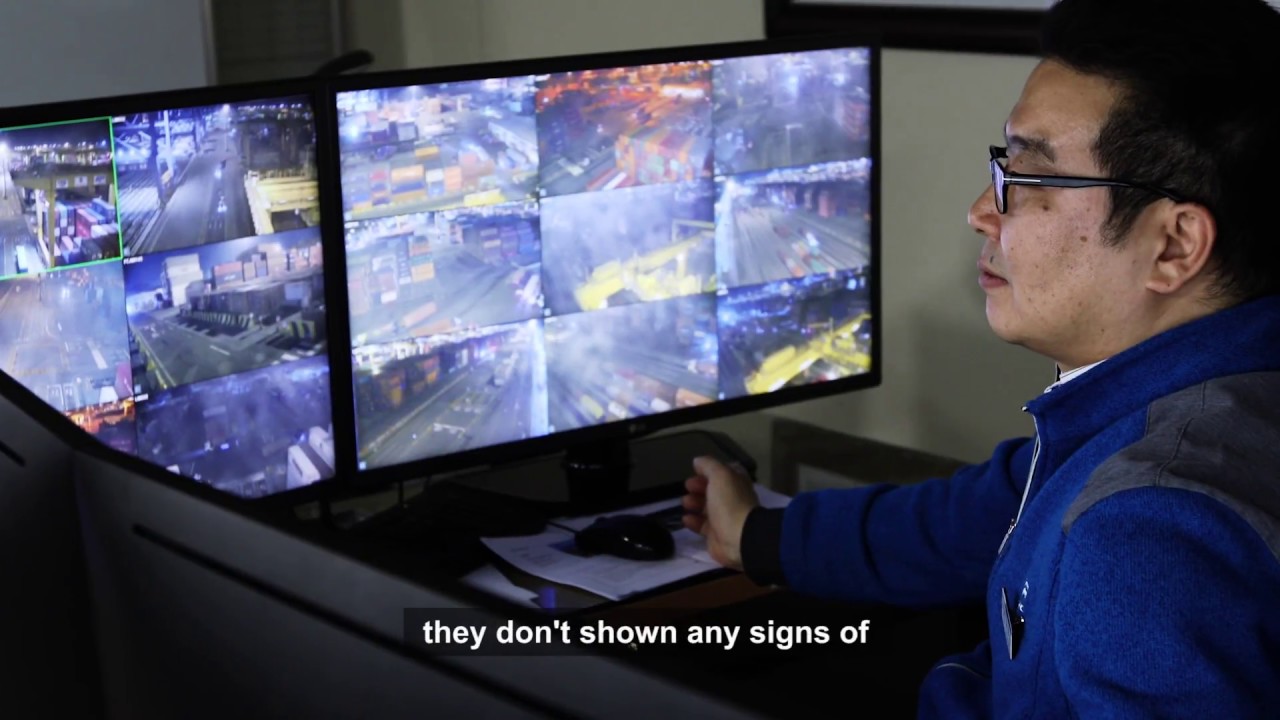 Lee Jonghoon, Safety Driver from DP World Pusan, talks about the changes in the community since DP World entered.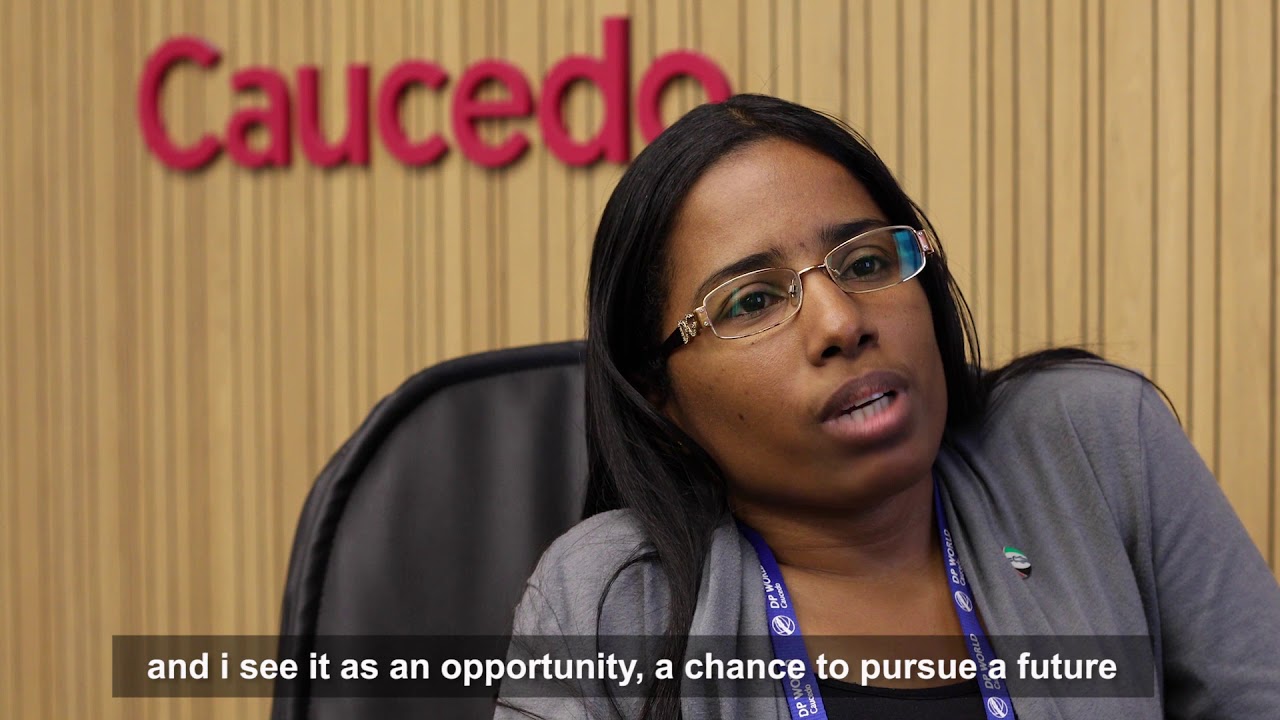 Erika Soriano, receptionist at DP World Caucedo, speaks about how her disability has not been an obstacle on her career path at DP World.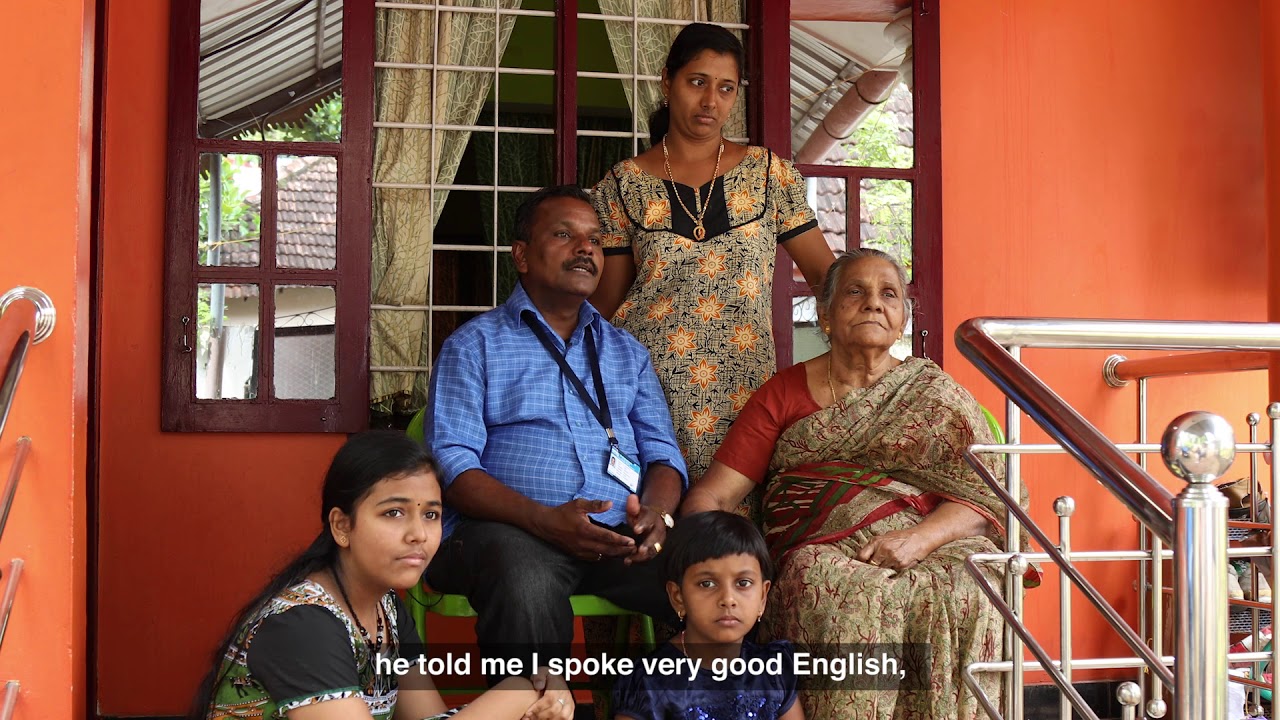 Joseph used to be a tuk tuk driver in India when a terminal manager at DP World Cochin offered him a life-changing opportunity.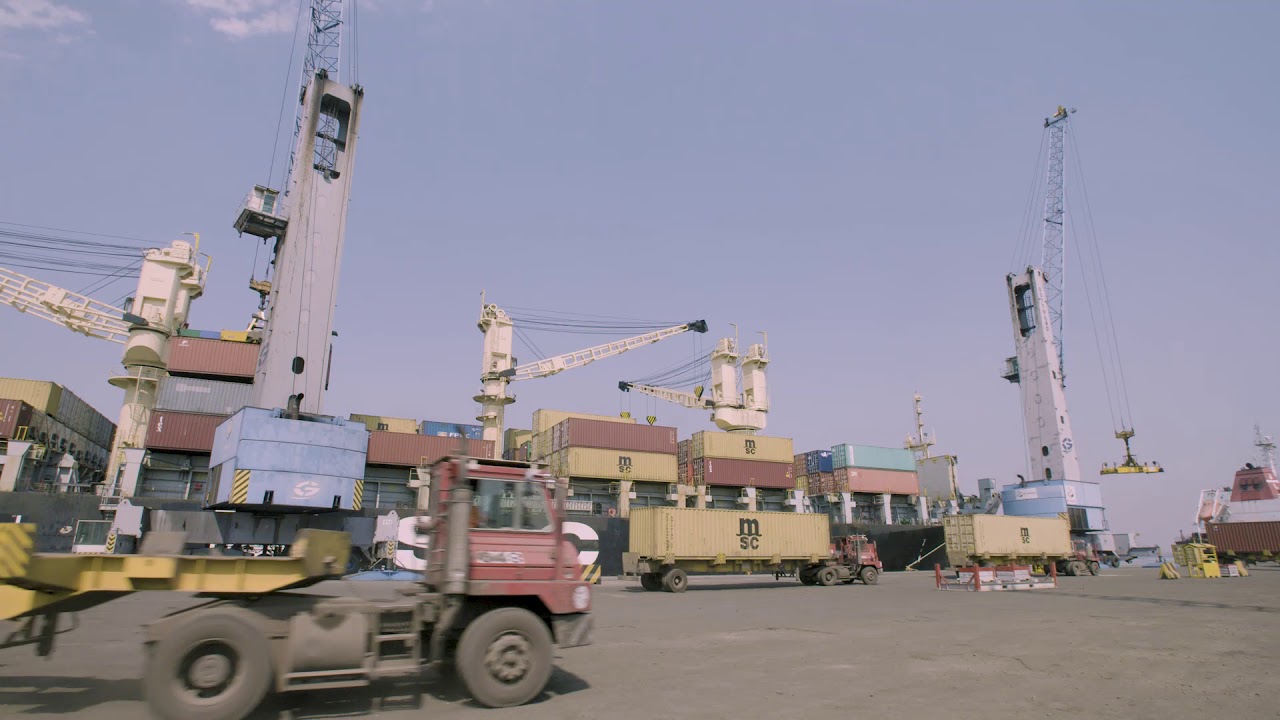 Edgar has been a training officer with DP World for 15 years. Here he speaks about the investments the company has made in people and facilities.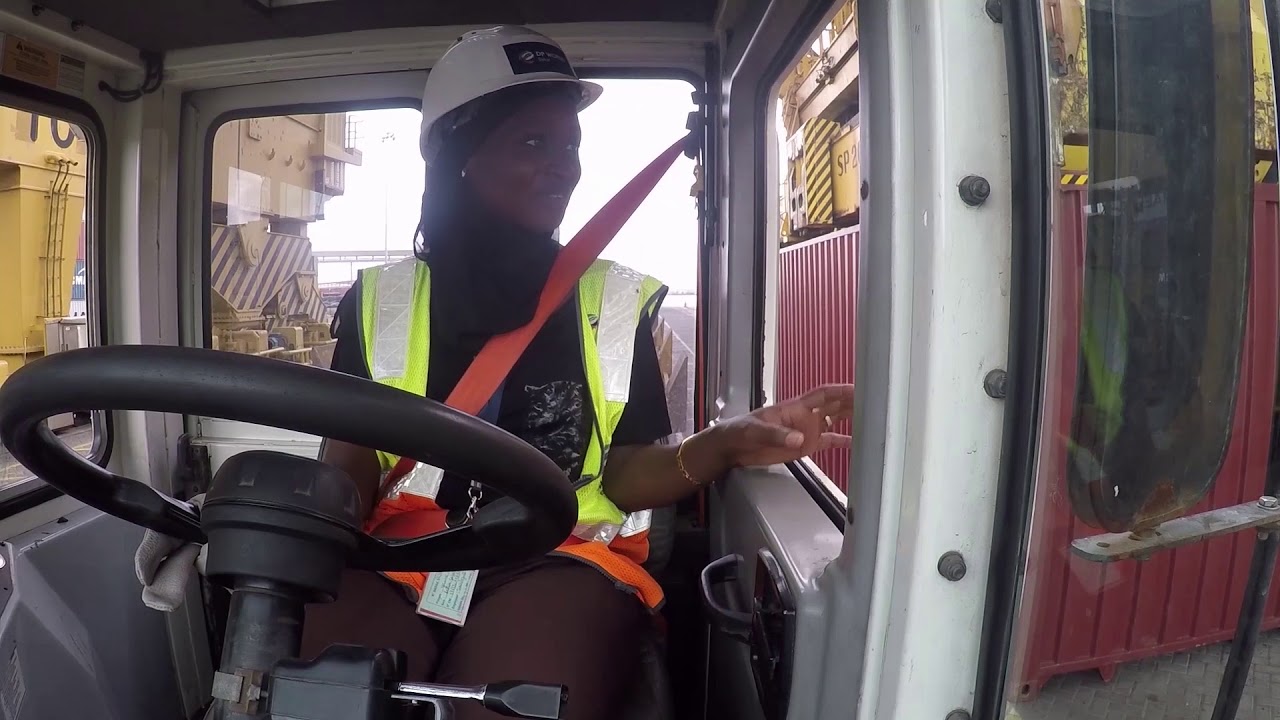 Meet Yacine Seye from DP World Dakar - the first female truck driver in Senegal.