Meet Hanoof, our colleague and Operations Terminal Supervisor who has overcome her unique challenges to thrive in a specialised role. Discover how she defied expectations in a position supporting the wider team at Jebel Ali.
Finding acceptance at DP World
"Once I graduated from college, I was quite anxious about finding myself a job. Having been blind since I was three- or four-years-old, it is often hard to find people who are willing to take a chance with the unfamiliar, so opportunities aren't easily available. My family encouraged me, and they have been my biggest supporters throughout. With their help, I felt the confidence to not give up and persist in applying for jobs even though, at first, I struggled to find anybody who wanted to hire me.
"However, when I applied to DP World my fortunes changed. Applying to DP World was immediately different to all the others, and I was over the moon when I received confirmation that I would get an interview. It filled me with confidence to finally be given a chance to put myself forward as a good candidate. In the interview, we talked about all I have to offer and shared ideas about what a path to success could look like. I was nervous but happy.
"Even more exciting, when I received their job offer, they told me that they would provide me with a programme and a work site of my own. I was thrilled to get started."
Building a new role
"My role involves keeping track of equipment when it goes in for maintenance. I receive emails that include all equipment lists with all the details such as: when they take the equipment and what equipment is needed. I then communicate this important information to the management.
"To assist me in my role, I use my 'Super Nova' software that magnifies and acts as a screen reader. It's a very helpful application that allows me to read everything on my computer. With this tool, I can track everything digitally as easily as a sighted person.
"I'm so proud of my new role, and how I overcame challenges to get here. I'm never made to feel 'different', which makes it easier to get on with my daily work, learn as much as can and do a great job along with my other colleagues. With DP World, alongside the support of my family, I'm leading a normal, productive life."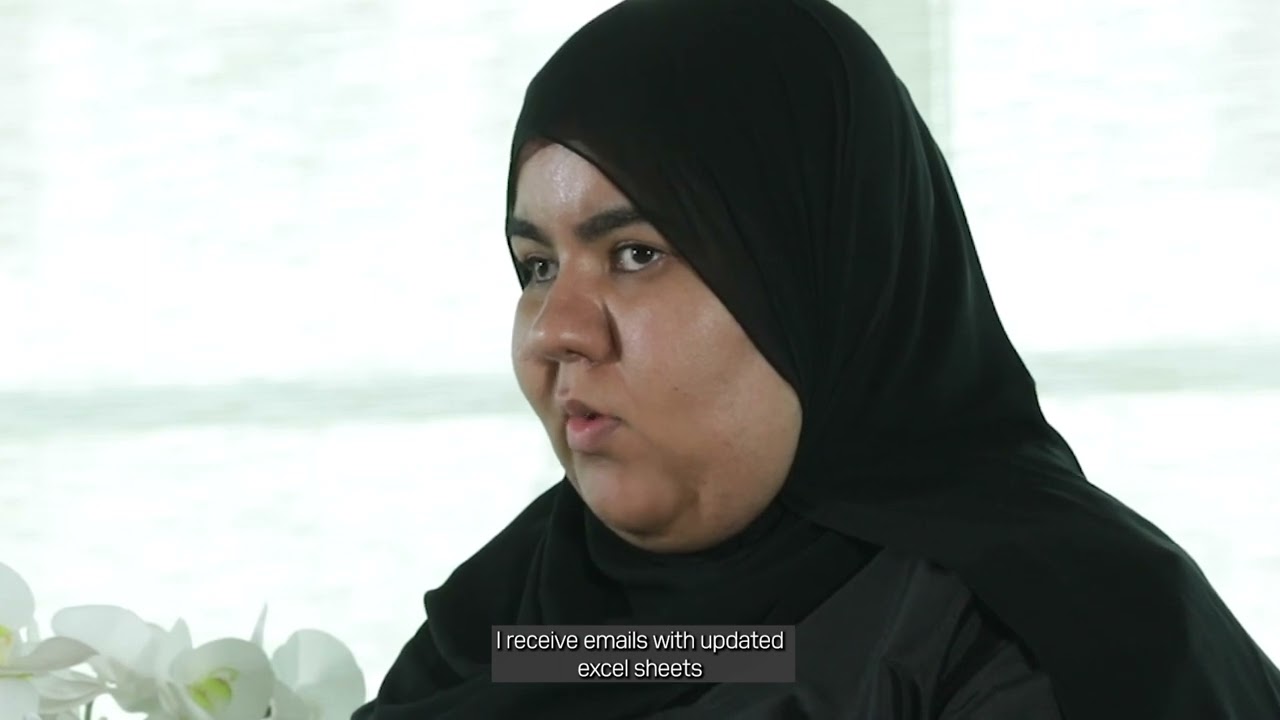 Meet Abdulrahman bin Haider, who works as Director of our World Logistics Passport in our Digital Trade Solutions team. He is a participant in the 20Xel programme, dedicated to nurturing Emirati talent and his career has flourished ever since.
Read more
Saeed bin Jarsh Alsuwaidi, who joined DP World after leaving university and has journeyed across the world as a part of the 20Xel Talent Development Programme. He now works as a Senior Manager – Commercial P&T.
Read more
Sara Al Janahi, who works as a Senior Manager on our Business Development team in Dubai, UAE. Sara is currently participating in our 20Xel Talent Development Programme, a platform that aims to accelerate the development and growth of Emirati talent through a series of world-class development and performance opportunities. She tells us about her journey through the programme, around our business and our global network.
Read more
Hanoof Alsahaw, our colleague and Operations Terminal Supervisor who has overcome her unique challenges to thrive in a specialised role. Discover how she defied expectations in a position supporting the wider team at Jebel Ali.
Read more
Abdul Mateen Shaikh, and I am a Vessel Foreman at DP World. My experiences with DP World have shaped my perspectives on the world and wider society. I think it is important that whether it is our personal or professional lives, we should all grow and evolve in some way. And for me, that is embodied by my work with technology.
Read more
Seungyeol Lee and Yongjae Kim, our colleagues from Pusan Newport Company Limited (PNC) in South Korea. They are champions of our sustainability efforts at DP World and here they talk to us about their volunteer work at a local cancer charity for children.
Read more
Pragati, an Operations Executive in our Nhava Sheva terminal in India, has excelled through the ranks of a traditionally male-dominated industry, becoming a role model for our female staff.
Read more
Working at a multinational organisation had been a long-time dream for Camilla, so when she received an offer from our team in Santos, she jumped at the chance.
Read more
Abdallah Massoud Shabaan Moussa is an award-winning Drone Pilot, in our Security Department. He joined us in August 2021, a day he says changed his life.
Read more
Meet Ahmed Sati, our multi-talented Marine Pilot, and International Standard For Maritime Pilot Organizations Designated Person (ISPO DP) for P&O Maritime Logistics in the UAE, is a third-generation mariner who has been with our company since 2016.
Read more
Arissty Luzon Julian, an Operations Supervisor at DP World Caucedo, tells the story of how education has helped him achieve his dreams right in his hometown port.
Read more
Salma Ahmed, an Electrical Engineer at Drydocks World, discusses her work and her development all the way from intern, under guidance and support from senior colleagues, into her successful engineering role today.
Read more
Mazhar Hussein is a crane foreman at Drydocks World – our offshore and marine service specialists in Dubai, UAE. He shares how he improved crane control operations at the Drydocks World base, helping his colleagues work smarter – not harder:
Read More
Family has been a key driver for Magdalena Stahulakova, a Senior Launch Manager at syncreon, Slovakia. It was her father who sparked the love of technology that led her to join syncreon in 2018. Now she is inspiring her own children to follow their dreams.
Read more
Felix Perez, an Advanced Training and Assessment Programme (ATAP) Supervisor at our Caucedo terminal in the Dominican Republic, shares how his career has evolved during his time with us and sheds some light on his day-to-day work.
Read more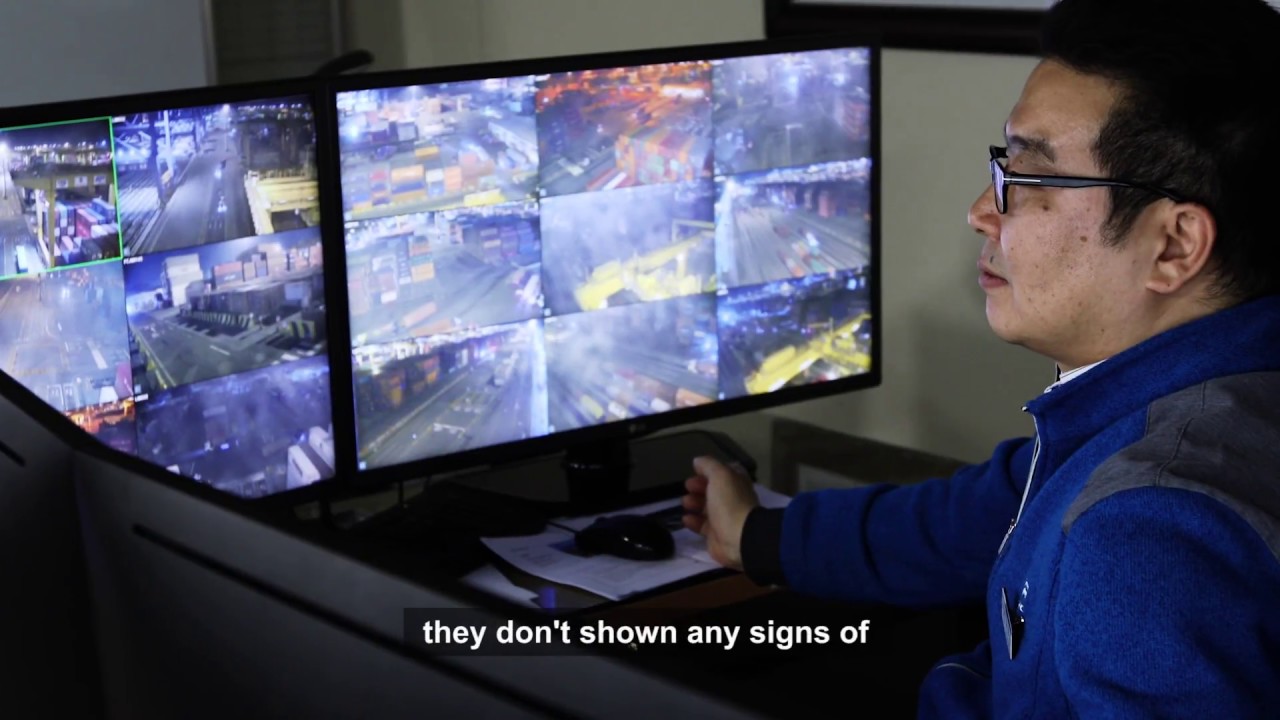 Lee Jonghoon, Safety Driver from DP World Pusan, talks about the changes in the community since DP World entered.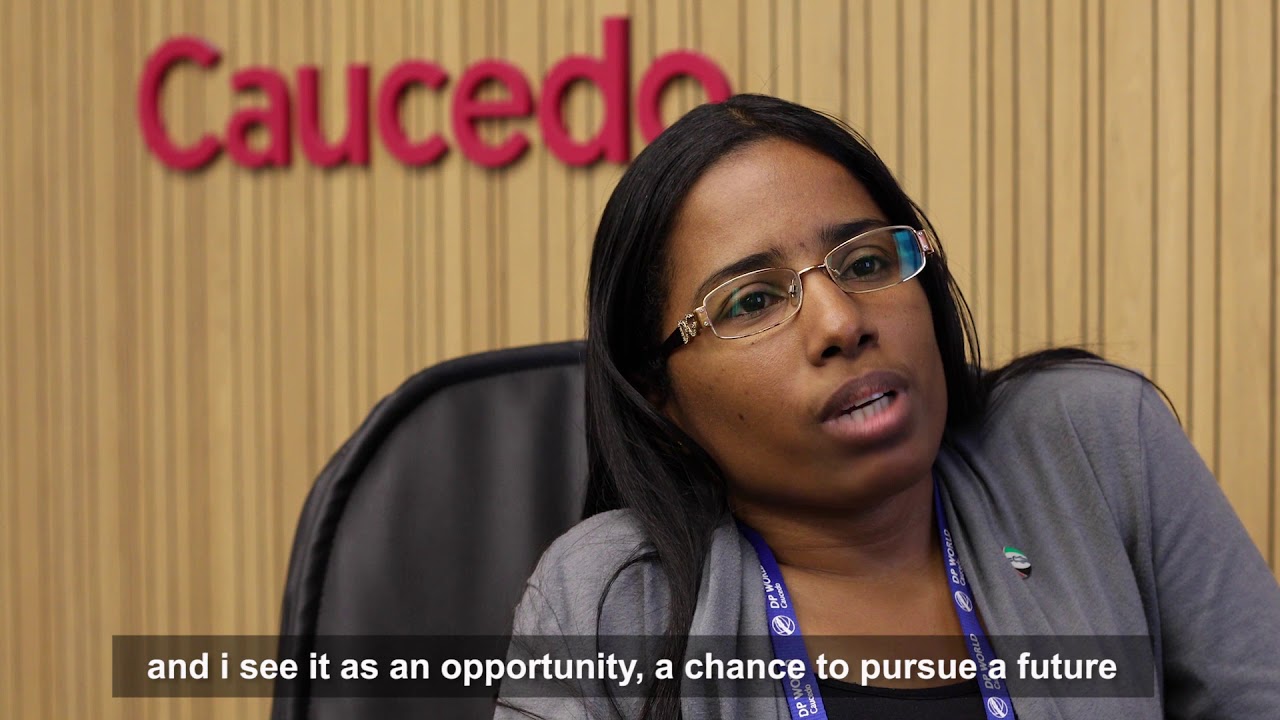 Erika Soriano, receptionist at DP World Caucedo, speaks about how her disability has not been an obstacle on her career path at DP World.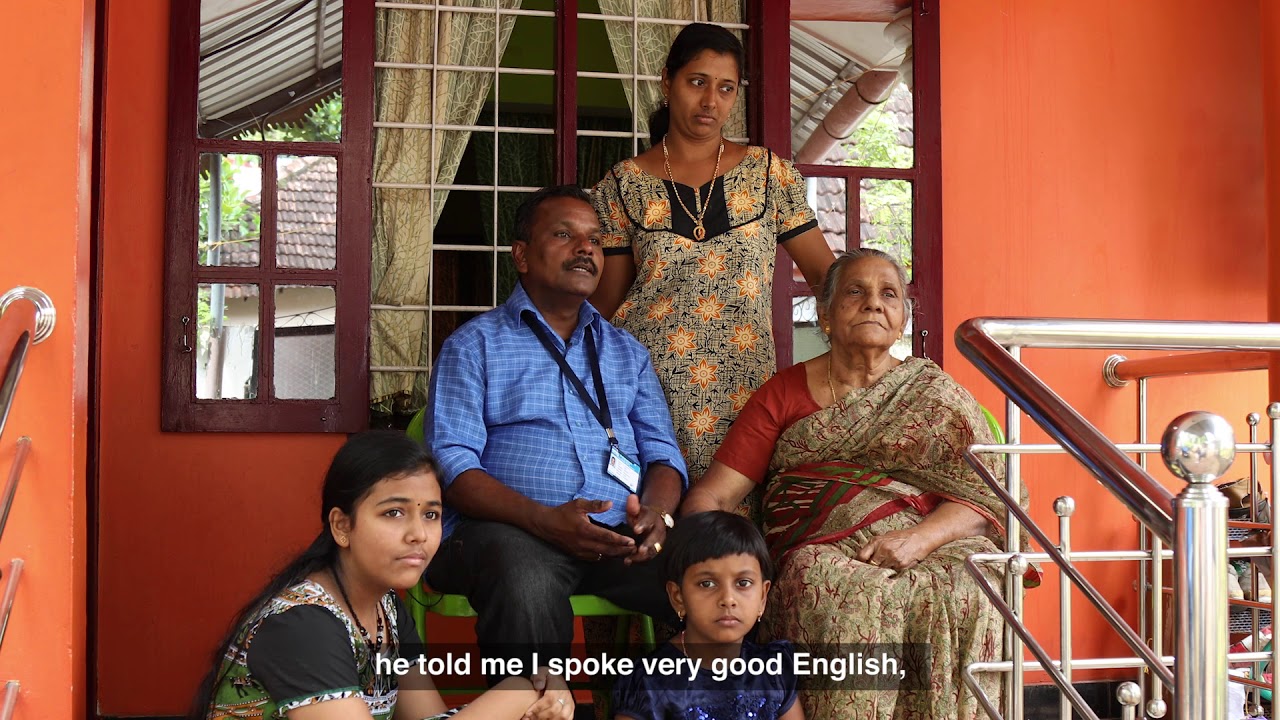 Joseph used to be a tuk tuk driver in India when a terminal manager at DP World Cochin offered him a life-changing opportunity.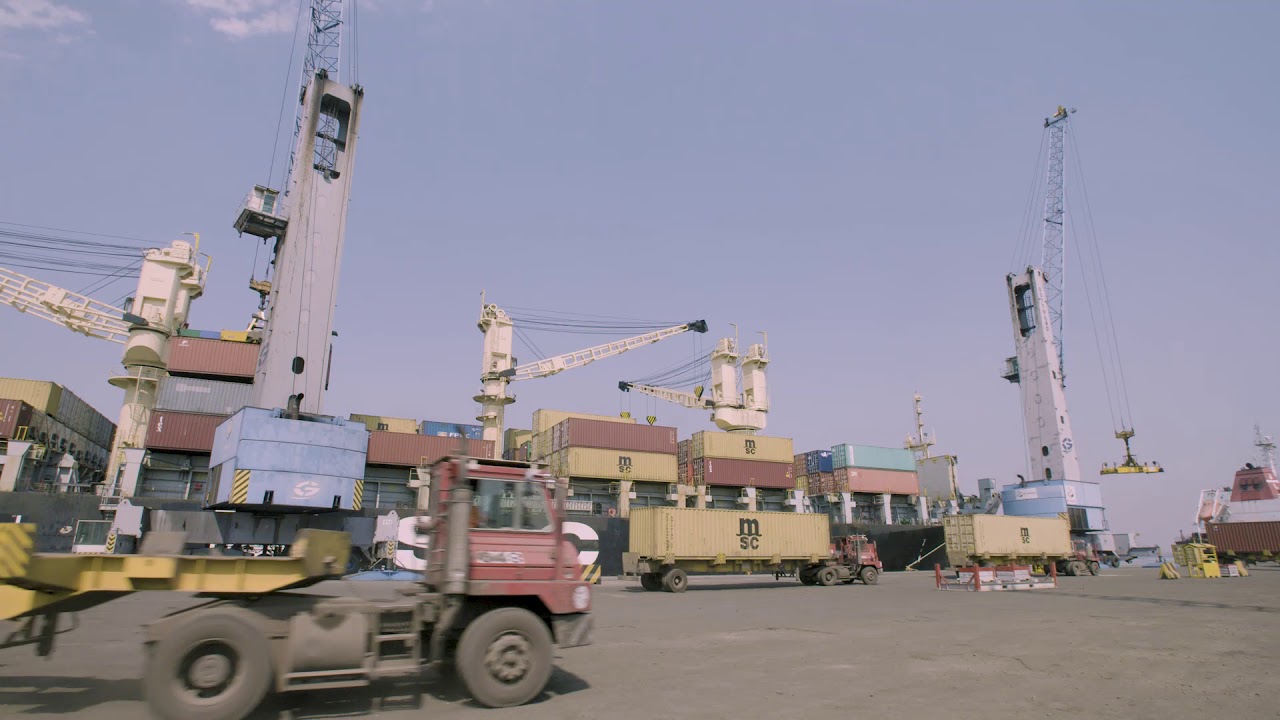 Edgar has been a training officer with DP World for 15 years. Here he speaks about the investments the company has made in people and facilities.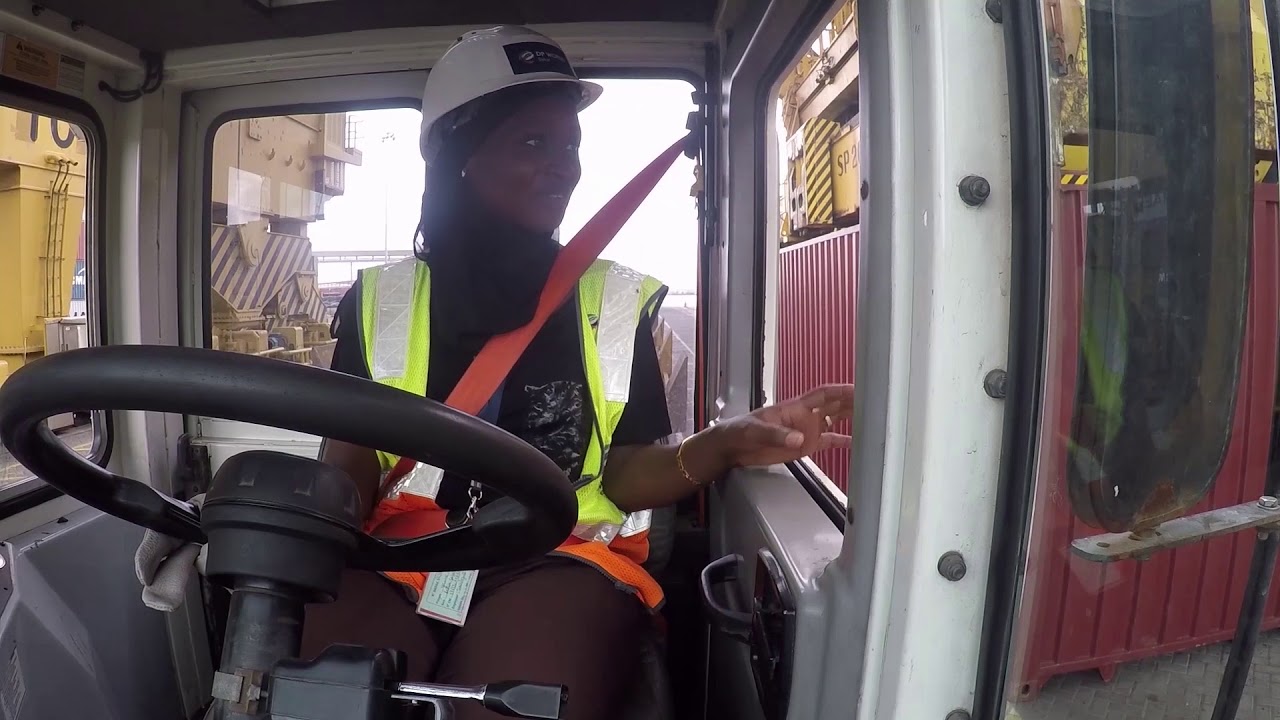 Meet Yacine Seye from DP World Dakar - the first female truck driver in Senegal.