Meet Ahmed Sati, our multi-talented Marine Pilot, and International Standard For Maritime Pilot Organizations Designated Person (ISPO DP) for P&O Maritime Logistics in the UAE, is a third-generation mariner who has been with our company since 2016.
Ahmed is an ideas man. For example, during the COVID-19 pandemic, he came up with a way to protect pilots from infection by driving incoming ships remotely, allowing his team to virtually board foreign ships rather than encounter new people in person, which would have put his colleagues at risk.
Here, he reveals what other inspiring things he's been up to:
Multiple Roles For A Marine Pilot With Many Talents
"My current job title is Marine Pilot and ISPO DP, a combination of two roles – which makes me a little different from the rest of our pilotage team here in the UAE. What I do for a living is a childhood dream come true.
"The marine pilot aspect of my role involves berthing and unberthing vessels for P&OML at ports throughout the region using tugboats and performing supervisory functions to ensure smooth operations and effective handling of vessels within a port's limits.
"The most challenging elements of this role are the always changing situations we face on every move, as we're affected by weather, ship type, ship size and the traffic. Handling lots of different types of ships is what excites me the most, though. This can include everything from large container ships 400 metres in length, to tankers and naval ships. Each one has its own characteristics which I love to learn about.
"The other part of my dual role involves maintaining the Maritime Pilot Organisation's Safety and Quality Management System for UAE ports for the purpose of ISPO Certification. In short, I coordinate all training-related activities for UAE marine pilots to enhance their skills and safety.
An Author Too?
"The dual nature of my role came about during the COVID-19 pandemic. I utilised my time during lockdown to write the first ever Arabic book about Marine Pilotage called 'Marine Pilotage – The Arabic Book', which was published last year.
"I was inspired to write this because of the shortage of pilots in general – but especially in our region. To be a pilot, you need to go through very specific training, which varies depending on the local requirements of each organisation.
"With my book, I hope to offer Arab people an easy introduction to the field of pilotage and make it an easier career to access. My work on this book was recognised by P&OML management and earned me the IPSO DP title of training officer.
An Ideas Man
"My ideas didn't stop there, however. I am a big fan of technology and I believe change is good. One of the key challenges we face as marine pilots is the time wasted setting up our equipment, exchanging information, and generally getting going on the bridge.
"To address these issues, I worked with my colleagues from DP World and P&OML's IT teams, to create an app which would automate these processes for us.
"Our "Pilot assist app JAPS" provides pilots with essential information for safe pilotage, suggesting safe routes, showing real-time traffic and weather updates, and electronically filling and signing all the documents required before the act of pilotage can commence as per port regulations.
"It's currently at the prototype stage and was introduced to the pilotage team for testing, who have given it positive reviews so far. Once fully operational, we see this app reducing our preparation time by at least 20 minutes and removing the need for paperwork entirely – a huge money-saving and environmental bonus.
Educating The Next Generation Of Cadets
"As you can tell, P&OML and DP World are proving themselves to be forward-thinking employers. I am lucky enough in my role to bring my ideas to life and improve ways of working for the business. Also, we are recruiting more female pilots than ever before across the business, which is exciting to see. However, my vision is that we'll see more young mariners from the UAE and Arab countries joining our ranks and that we'll drive more investment into education worldwide to inspire future cadets. I hope to play a key role in this journey.
"I am so grateful to DP World and P&OML for giving me the chance to serve in this unique organisation and motivating all of us to bring out the good in others, making our company the best in the world. Thank you."
Meet Abdulrahman bin Haider, who works as Director of our World Logistics Passport in our Digital Trade Solutions team. He is a participant in the 20Xel programme, dedicated to nurturing Emirati talent and his career has flourished ever since.
Read more
Saeed bin Jarsh Alsuwaidi, who joined DP World after leaving university and has journeyed across the world as a part of the 20Xel Talent Development Programme. He now works as a Senior Manager – Commercial P&T.
Read more
Sara Al Janahi, who works as a Senior Manager on our Business Development team in Dubai, UAE. Sara is currently participating in our 20Xel Talent Development Programme, a platform that aims to accelerate the development and growth of Emirati talent through a series of world-class development and performance opportunities. She tells us about her journey through the programme, around our business and our global network.
Read more
Hanoof Alsahaw, our colleague and Operations Terminal Supervisor who has overcome her unique challenges to thrive in a specialised role. Discover how she defied expectations in a position supporting the wider team at Jebel Ali.
Read more
Abdul Mateen Shaikh, and I am a Vessel Foreman at DP World. My experiences with DP World have shaped my perspectives on the world and wider society. I think it is important that whether it is our personal or professional lives, we should all grow and evolve in some way. And for me, that is embodied by my work with technology.
Read more
Seungyeol Lee and Yongjae Kim, our colleagues from Pusan Newport Company Limited (PNC) in South Korea. They are champions of our sustainability efforts at DP World and here they talk to us about their volunteer work at a local cancer charity for children.
Read more
Pragati, an Operations Executive in our Nhava Sheva terminal in India, has excelled through the ranks of a traditionally male-dominated industry, becoming a role model for our female staff.
Read more
Working at a multinational organisation had been a long-time dream for Camilla, so when she received an offer from our team in Santos, she jumped at the chance.
Read more
Abdallah Massoud Shabaan Moussa is an award-winning Drone Pilot, in our Security Department. He joined us in August 2021, a day he says changed his life.
Read more
Meet Ahmed Sati, our multi-talented Marine Pilot, and International Standard For Maritime Pilot Organizations Designated Person (ISPO DP) for P&O Maritime Logistics in the UAE, is a third-generation mariner who has been with our company since 2016.
Read more
Arissty Luzon Julian, an Operations Supervisor at DP World Caucedo, tells the story of how education has helped him achieve his dreams right in his hometown port.
Read more
Salma Ahmed, an Electrical Engineer at Drydocks World, discusses her work and her development all the way from intern, under guidance and support from senior colleagues, into her successful engineering role today.
Read more
Mazhar Hussein is a crane foreman at Drydocks World – our offshore and marine service specialists in Dubai, UAE. He shares how he improved crane control operations at the Drydocks World base, helping his colleagues work smarter – not harder:
Read More
Family has been a key driver for Magdalena Stahulakova, a Senior Launch Manager at syncreon, Slovakia. It was her father who sparked the love of technology that led her to join syncreon in 2018. Now she is inspiring her own children to follow their dreams.
Read more
Felix Perez, an Advanced Training and Assessment Programme (ATAP) Supervisor at our Caucedo terminal in the Dominican Republic, shares how his career has evolved during his time with us and sheds some light on his day-to-day work.
Read more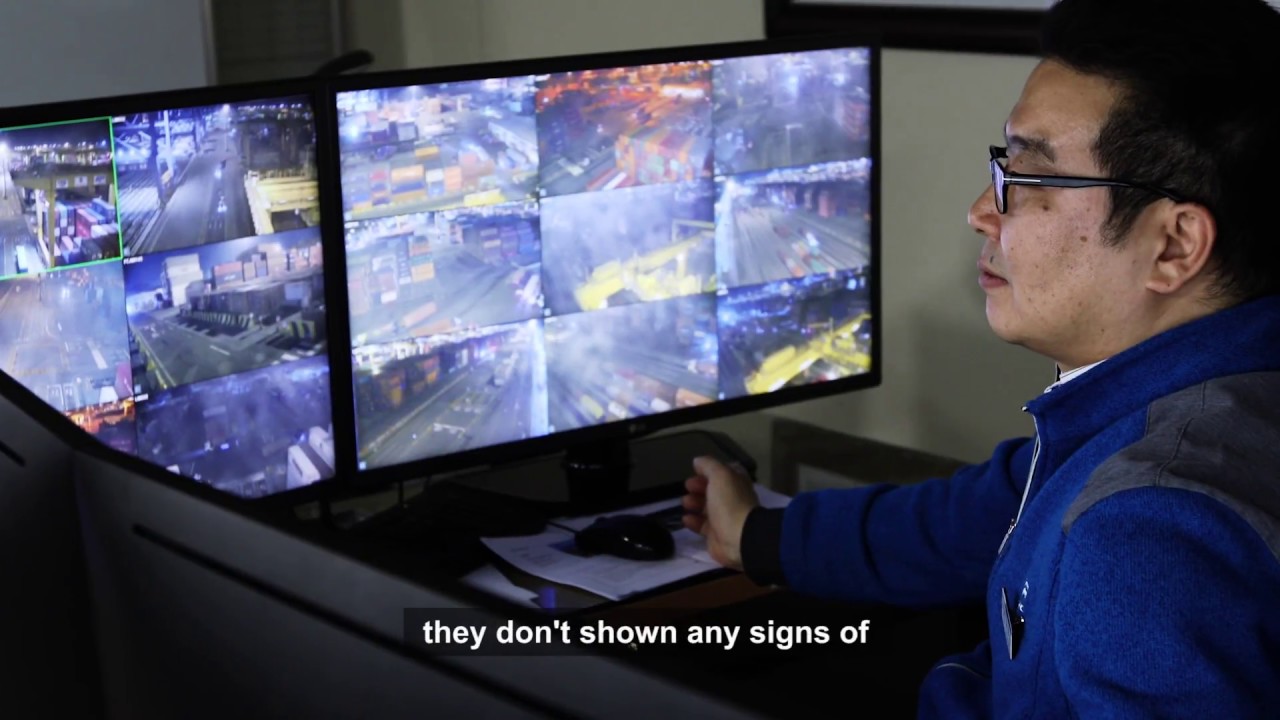 Lee Jonghoon, Safety Driver from DP World Pusan, talks about the changes in the community since DP World entered.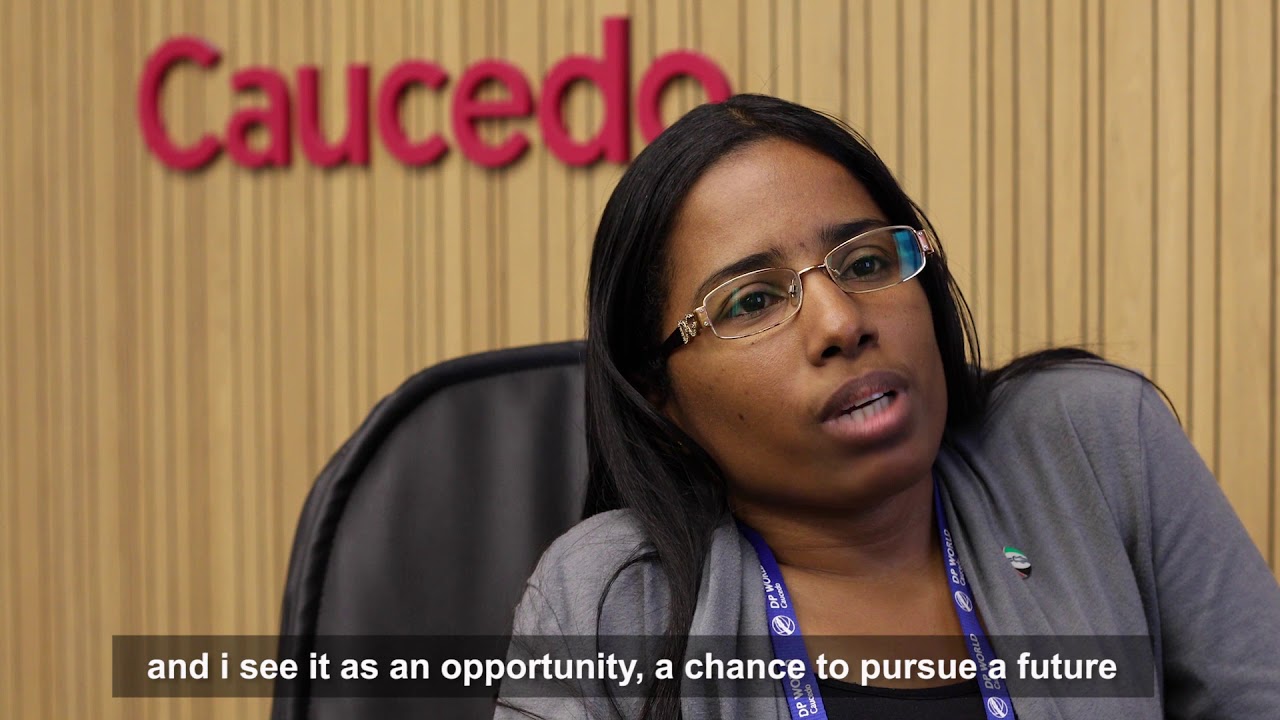 Erika Soriano, receptionist at DP World Caucedo, speaks about how her disability has not been an obstacle on her career path at DP World.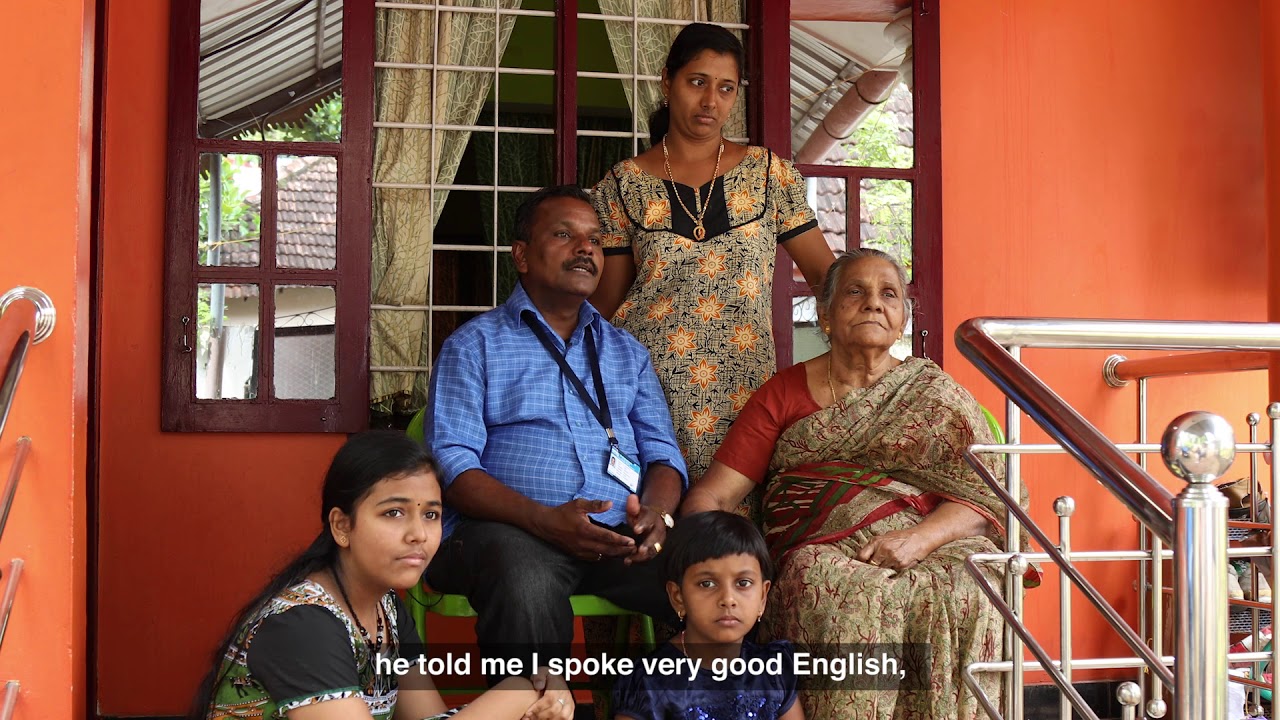 Joseph used to be a tuk tuk driver in India when a terminal manager at DP World Cochin offered him a life-changing opportunity.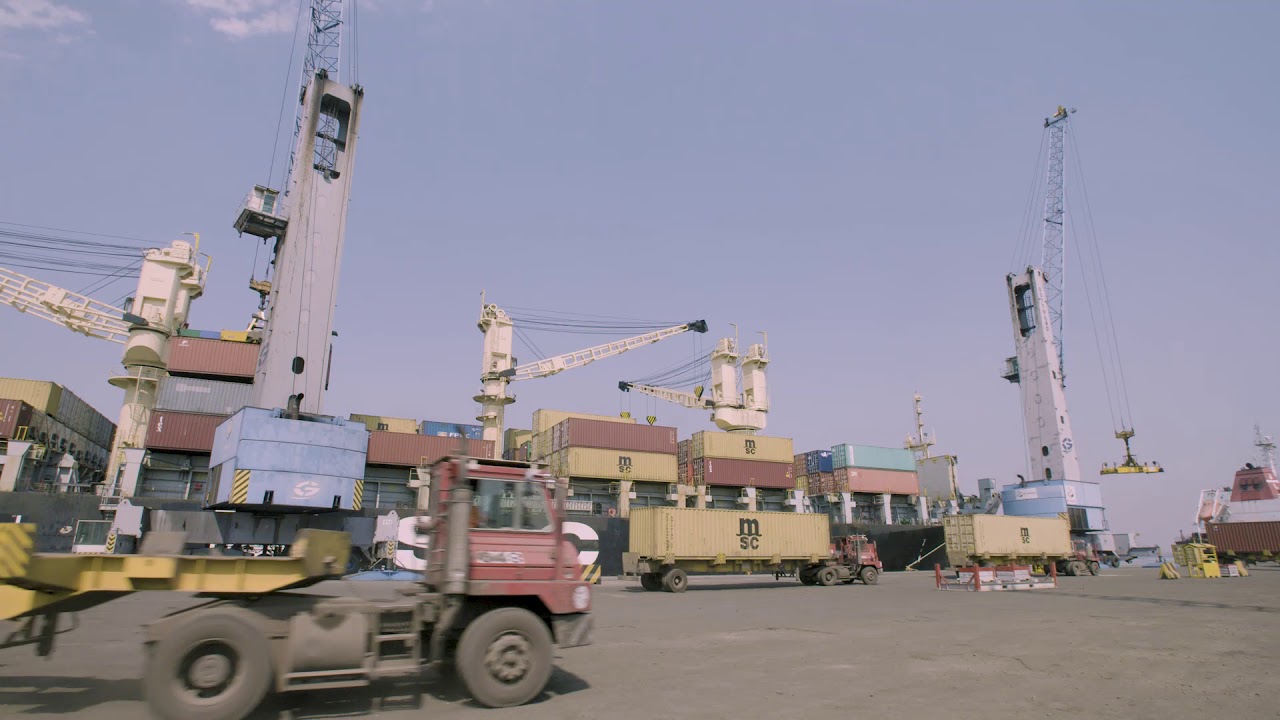 Edgar has been a training officer with DP World for 15 years. Here he speaks about the investments the company has made in people and facilities.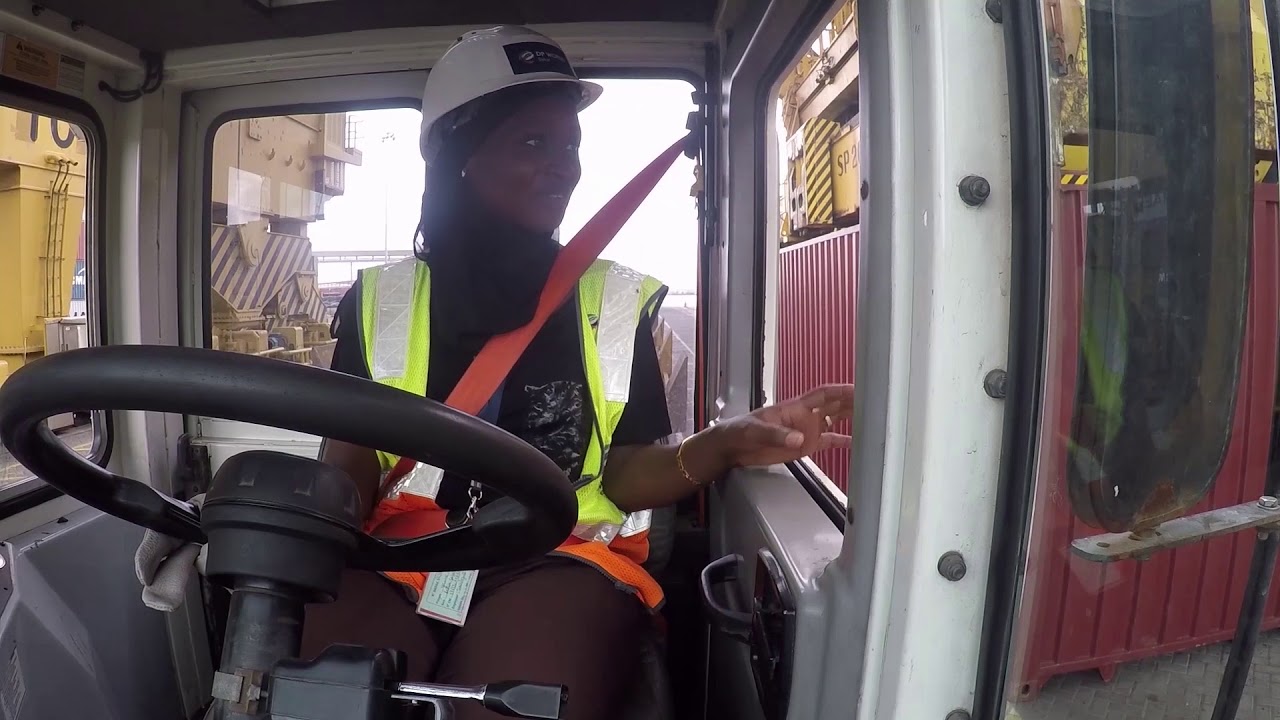 Meet Yacine Seye from DP World Dakar - the first female truck driver in Senegal.