We operate the country's smartest logistics hubs; two deep water ports with freight rail terminals at Southampton and London Gateway, a rapidly expanding logistics park on the doorstep of the capital and the economic benefits that come from our participation in the new freeports, all supported by an advanced software business providing online links to customers and border control.
These unique and integrated assets make us the number one choice for supply chain resilience.
Operating two ports means we offer unrivalled flexibility and choice to customers. Volumes can be switched quickly and easily between locations, giving customers more control over their supply chains and increasing security of supply for critical goods coming into the UK. No other logistics business can offer this level of flexibility and certainty.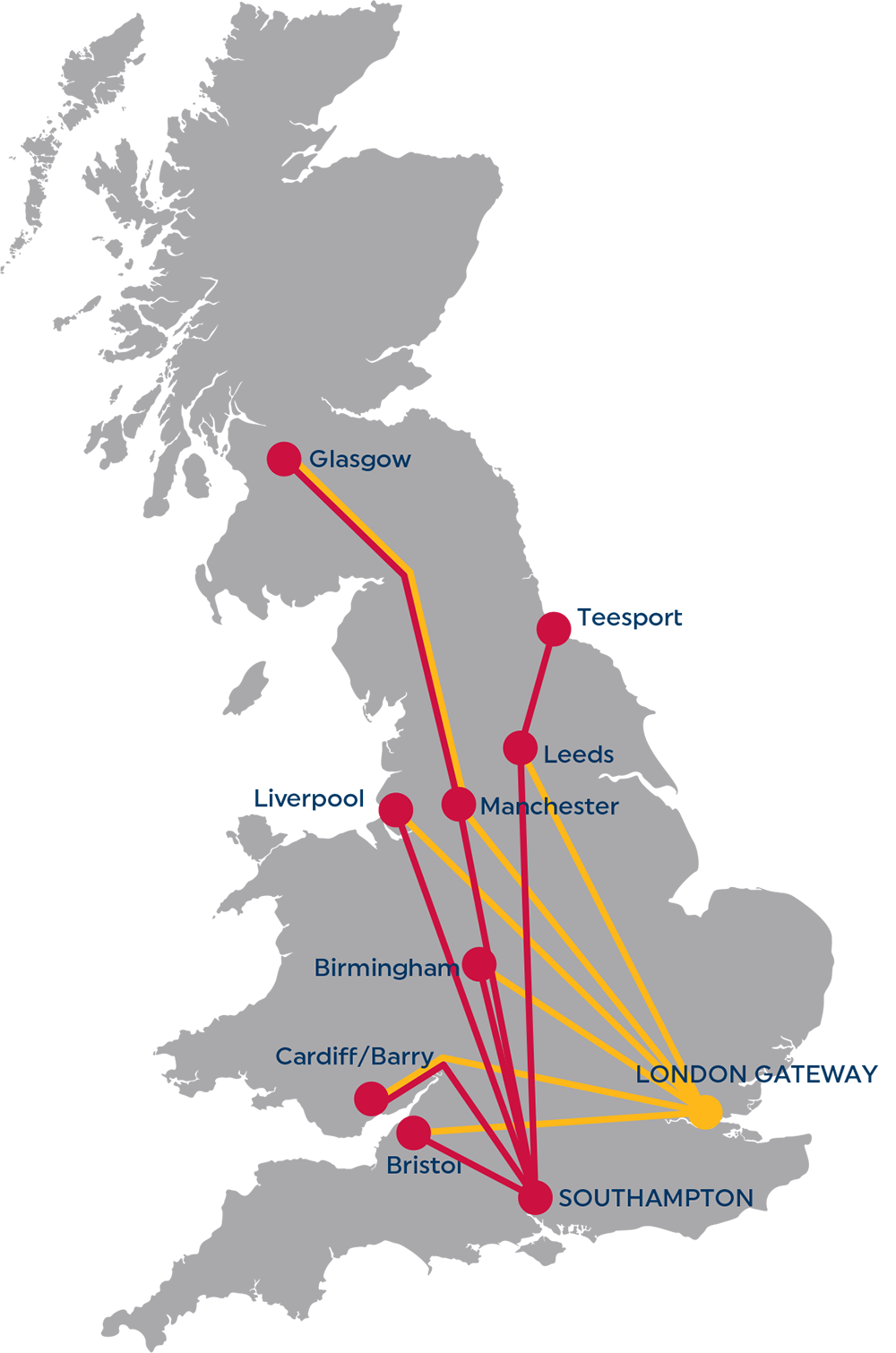 We have the space, infrastructure and vision to support customers as they grow. Our partnership approach, logistics expertise, digital solutions and inter-modal connectivity, particularly rail, help us to solve logistical challenges and give our customers more control over their supply chains.
Capability
We have opened a rapidly expanding port centric logistics park at London Gateway providing supply chain solutions, high-quality warehousing and light manufacturing.
At the size of 400 football pitches, it's the biggest of its kind in Europe and will become home to a workforce of around 10,000.
The Logistics Park's proximity to both a deep-water port and London cuts transport costs between port and distribution centre, and between distribution centre and markets. It also has outstanding road links and access to an adjacent rail terminal.
Tapping into the rapidly expanding demand for warehousing to support e-commerce, we can work with customers such as Made.com on their building requirements of up to 1 million square feet and deliver bespoke solutions via a 28 day planning agreement with the local council.
Investment
Over the next 10 years we have earmarked £1billion of investment for further expansion and improvement of the UK's trading infrastructure.
We are enhancing our facilities still further with a £300million new phase of investment in an additional all-electric fourth berth at London Gateway.
Our latest £40m investment at Southampton – the second largest container port in the country – has consolidated its position as the most productive port in the UK. It can turn vessels around faster than any other UK port.
Fast, reliable and secure services for smarter trade
Learn how DP World Southampton provides customers with fast, reliable and secure services to keep smart trade flowing.
The most advance logistics hub
Learn more about London Gateway the UK's most integrated logistics hub; a strategically-located centre of trade excellence on the River Thames.
Modern Warehousing
Take a 360-tour of our logistics park, including available warehousing space and current facilities occupied by the likes of UPS, MADE.com and Halo Handling.
Take a Tour