Turkey's gateway to the world
As DP World Yarımca, we contribute to our customers with the latest technology and maximum capacity in terms of both speed and efficiency. DP World Yarımca is the gateway to the abroad of all firms engaged in foreign trade in Turkey and carries the production of East Marmara which is the industrial base with continuous investments.
CAPACITY: With annual capacity of 1.15 million TEUs, DP World Yarımca can berth 4 vessel at the same time and it is Turkey's the fastest and the most efficient. Our port, which has a depth of 16 meters on two docks of 452 meters and 465 meters, can serve two ultra-large container ships at the same time.
SPEED: DP World Yarımca, with its superior technology that can reach 120 movements per hour, is one of the pioneers of its field with its eight remotely controlled STS cranes and its technical competence with 23 rows.
As DP World Yarımca, which can provide services with the latest technologies with 8 STS, 24 RTG, 54 ITV equipment, we also have the largest area in our region in customs services. Our customs clearance area is exactly 10,000 square meters. Apart from our X-ray device with a capacity of scanning 100 containers per hour, the ability to provide fast data flow with ship agents thanks to the use of Edi is one of the most important features of our port. The shortest transit time for imports from the Far East region is also in DP World Yarımca.
FIELD: At DP World Yarımca, which has the largest CFS area in the region with a total of 12,000 square meters, we serve our customers with five 3-ton forklifts, three 5-ton forklifts, one Meclift and 33-ton forklift. Our empty container storage area currently has a capacity of 5,000 TEU. Thanks to our vehicle reservation system, we increase the speed of entry and exit of vehicles and ensure that the cargo reaches its destination faster.
DP World Yarımca is the only temporary storage service in our region with 6 thousand square meters of shelf and unshielded partial service. DP World Yarımca, which offers project and general cargo services for unloading and loading to container ships or open cargo ships, also provides services for special cargo in container stuffing or unloading in the CFS area.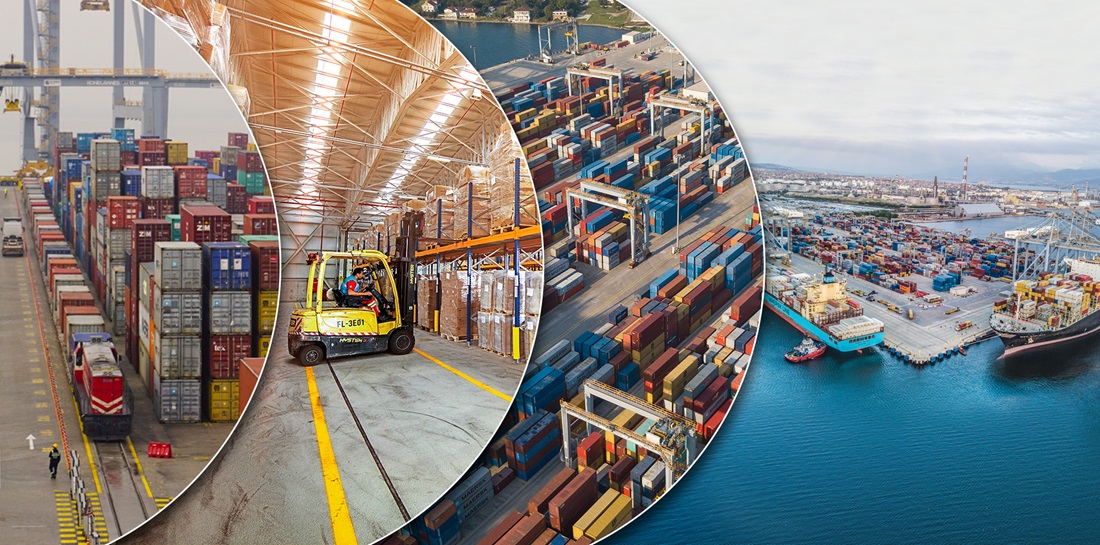 We use cookies on this site to enhance your user experience. By continuing to visit this site you agree to our use of cookies. Learn More