LOGISTICS

Related content

DP World Cargospeed in partnership with Virgin Hyperloop will enable fast, sustainable delivery of cargo around the world.

Read more

Our full service freight forwarding solutions work hand-in-hand with our intercontinental shipping network and our roster of global ports and terminals, making sure we solve any supply chain challenges our customers face.

Read More

TECHNOLOGY

Related content

Digital services that support shippers with tracking to ports around the world.

Learn more

Enabling cargo owners and consumers to move their goods by sea at the click of a mouse.

Learn more
Our purpose is to make trade flow and change what's possible for everyone.

We are committed to enabling resilience and building a smart and sustainable future for our stakeholders. Delivering against our ESG ambitions is integral to our mission of making trade more efficient and accessible.

Scroll down to read some of our 2022 ESG highlights.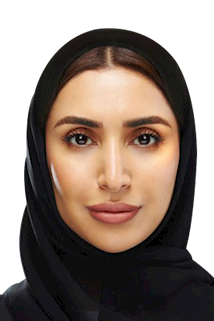 "As the leading provider of smart logistics solutions, enabling the flow of trade across the globe, we have a responsibility to address the impact of our operations and recent acquisitions. From pushing nature-based solutions to exploring new technologies, we will use our resources to create a positive impact for the planet and our communities – without leaving anyone behind."
Maha AlQattan
Group Chief People and Sustainability Officer
OUR HIGHLIGHTS
Key ESG Highlights and Achievements in 2022
3.3
Reportable injury frequency rate (RIFR)
0
Serious environmental incidents
US$ 8.7m
Invested in global education projects
Leadership A
Carbon Disclosure Project (CDP) climate change response score
19%
Renewable electricity share of total electricity
59%
% of reclaimed waste from total generated waste
US$ 11.8m
Spend on people training and development
255,828
Women and girls supported through our community projects
We are committed to ensuring the highest standards and our commitment to sustainability is embodied in our prudent governance structure and processes.

In 2022 we established an Executive Sustainability Council to further enhance our sustainability governance framework. The council is responsible for providing strategic oversight of the Group's sustainability strategy, ensuring alignment with the overall business strategy, and identifying and managing ESG risks and opportunities.