DP World Yarımca to give awareness training in elementary schools on World Day for Safety and Health at Work
Date: 10/04/2018
In an effort to mark the World Day for Safety and Health at Work on April 28, DP World Yarımca container terminal will distribute reflector vests and give awareness training to local elementary school students.
Safety and health at the workplace is getting increasingly important in Turkey. New legislative regulations have been introduced in this field, but training also has a very significant role in accident prevention. In order to raise awareness on the subject, World Day for Safety and Health at Work is celebrated on the 28
In observance of this day, DP World Yarımca will hold a special event for ensuring school children's safety. As part of this event, our port's HSSE experts will distribute reflector vests to children in local schools. These vests will help children to be noticed by drivers especially when they are going to school or returning home in the dark on winter days.
"It is very important to raise awareness among children at early ages about how to ensure safety of both themselves and their friends and to protect the environment" said DP World HSSE Manager İsmail Karaçam, who will speak about health and safety during the get-together with children.
Having adopted a proactive and productive HSSE management approach, DP World Yarımca considers safety an integral part of its sustainable business contrary to the general idea that safety is merely a purpose to achieve. We embrace a corporate culture whereby all parties take safety as a mission and our employees contribute to the solution. To this end, we organize awareness-raising trainings for all our stakeholders, underlining the importance of safety and base our actions on the idea that HSSE management is a part of all our business processes.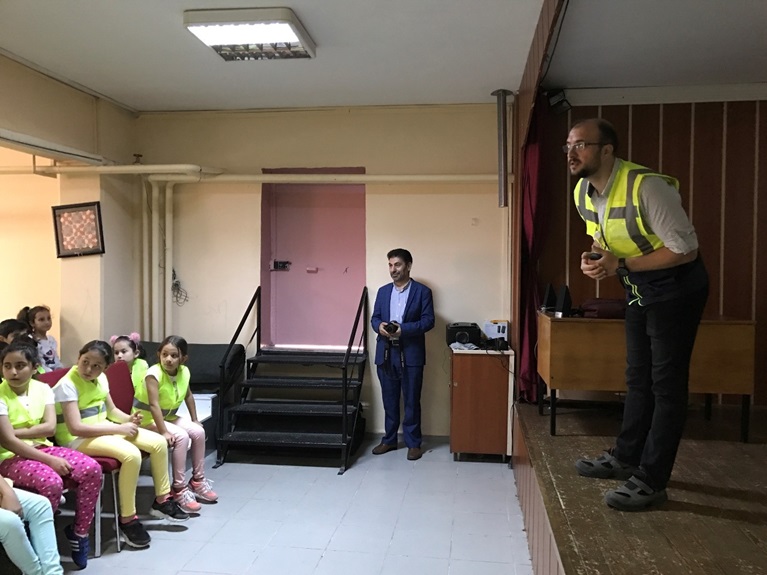 We use cookies on this site to enhance your user experience. By continuing to visit this site you agree to our use of cookies. Learn More