Start construction new operational building Antwerp Gateway terminal
Date: 20/11/2019
Terminal operator DP World Antwerp is building a brand new operational building at its container terminal on the Deurganck dock (quay 1700). It offers better facilities to the more than 500 dockers and becomes the operational hub of the terminal. The old building makes way for extra containers. The start of the works is attended by the mayor of Beveren, Marc Van de Vijver.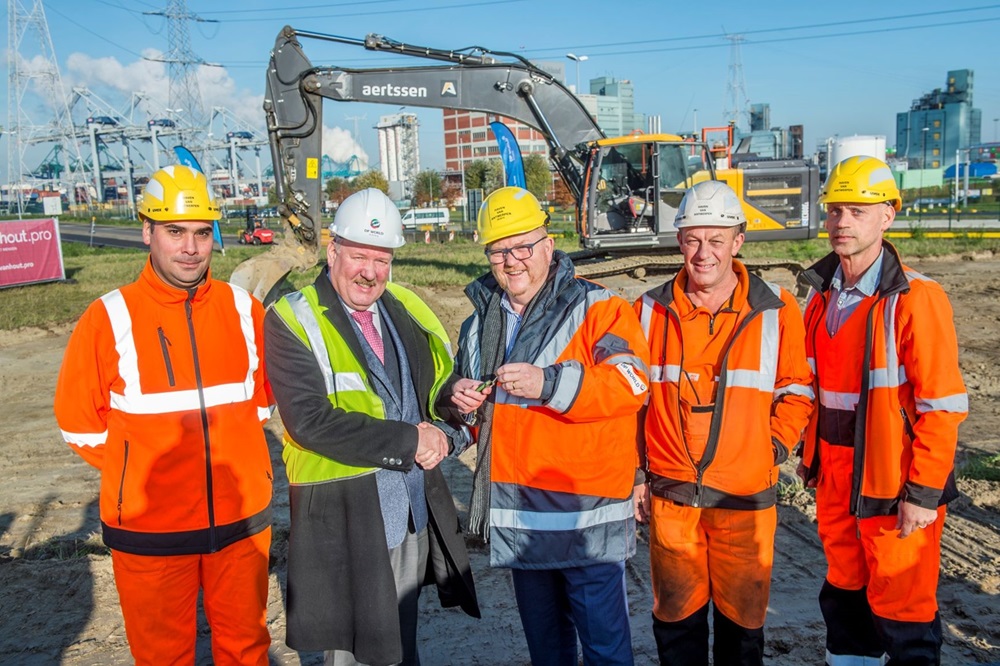 The mayor of Beveren, Marc Van de Vijver and CEO DP World Antwerp, Rob Harrison, with dock workers
Better facilities
The new operational building is part of an investment plan of 197 million euros, in which DP World Antwerp wants to create an additional capacity of 900,000 containers on its terminal by 2025, from 2.5 million containers to 3.4 million. In the striking new construction, which will become the beating heart of the terminal, there will be better facilities for dock workers. In addition, operational management, such as ship and yard planning, and some administrative services will also be located there.
Space for containers
DP World needs extra container capacity. Due to the lack of space to expand, the terminal operator will redesign part of its site in the coming years and infringe it thanks to the installation of new stacking cranes. The new construction, which DP World is starting to build today a stone's throw from the old building, is also part of this plan. On the spot of the former facility, about 1000 extra ground slots for containers will be created. "With the construction of this solid and sustainable building, DP World wants to anchor itself in the port of Antwerp, as a sign of our long-term commitment," says COO of DP World Antwerp, Tom Mortelmans.
Eye catcher
The location of the building on the site is remarkable. It will be built over a roadway on top of passing terminal traffic, and has to integrate factors such as high-voltage lines, rail bundles, roads, tunnels, water and gas pipelines. Thanks to innovative heating techniques, the building will be particularly energy efficient. "The new operational building will be an eye-catcher at the Deurganck dock. With an copper-colored glass façade, integrated sustainable lighting and the remarkable shape inspired by the dock, the building will become a recognizable beacon day and night for shift workers and visitors," concludes Mortelmans.
The new operational building will be ready in a year and a half, in the summer of 2021. The design is by Areal Architects and the construction will be erected by contractor Van Roey.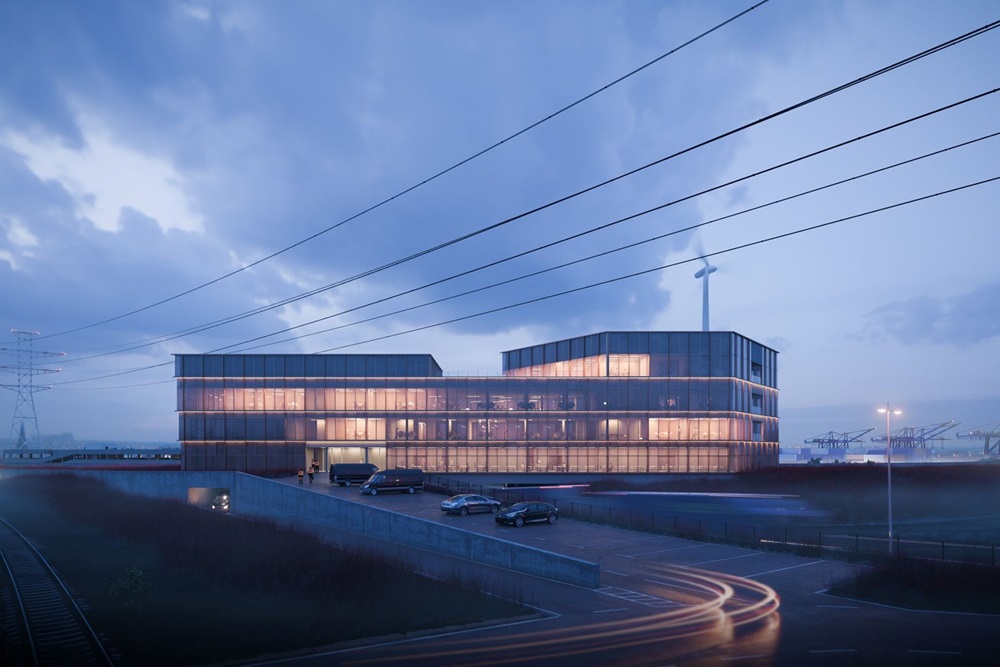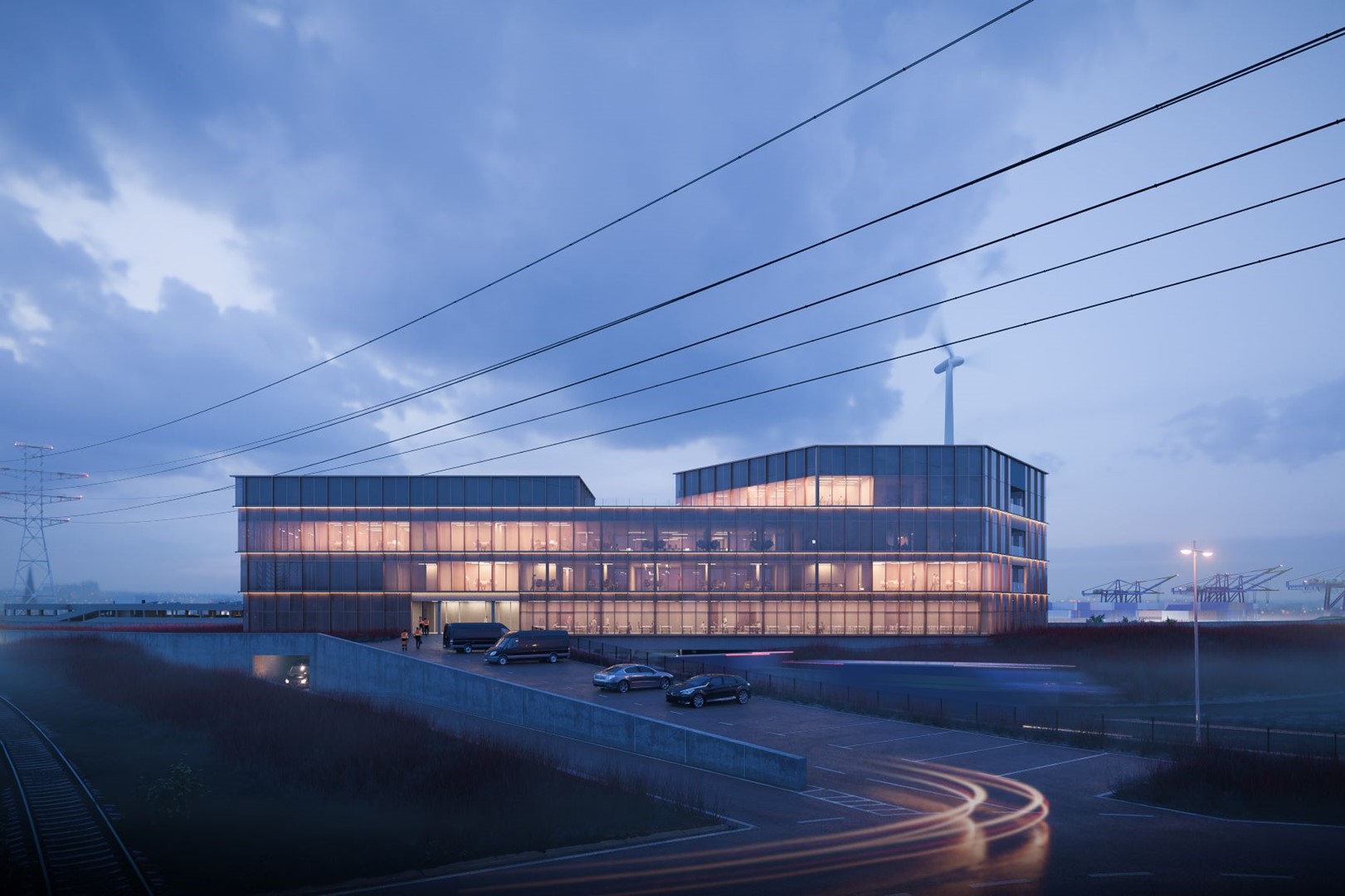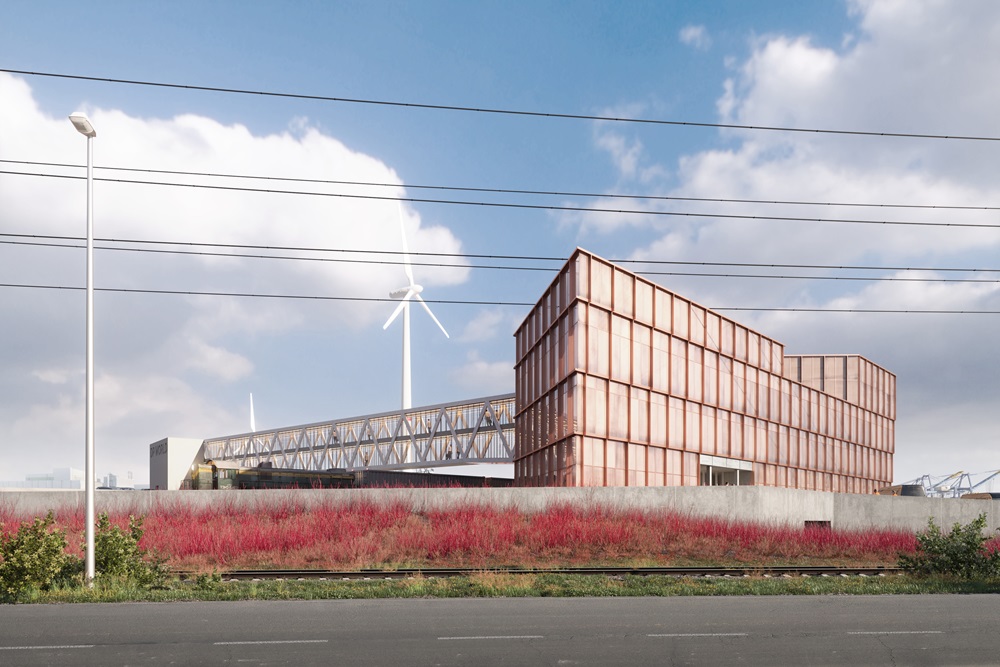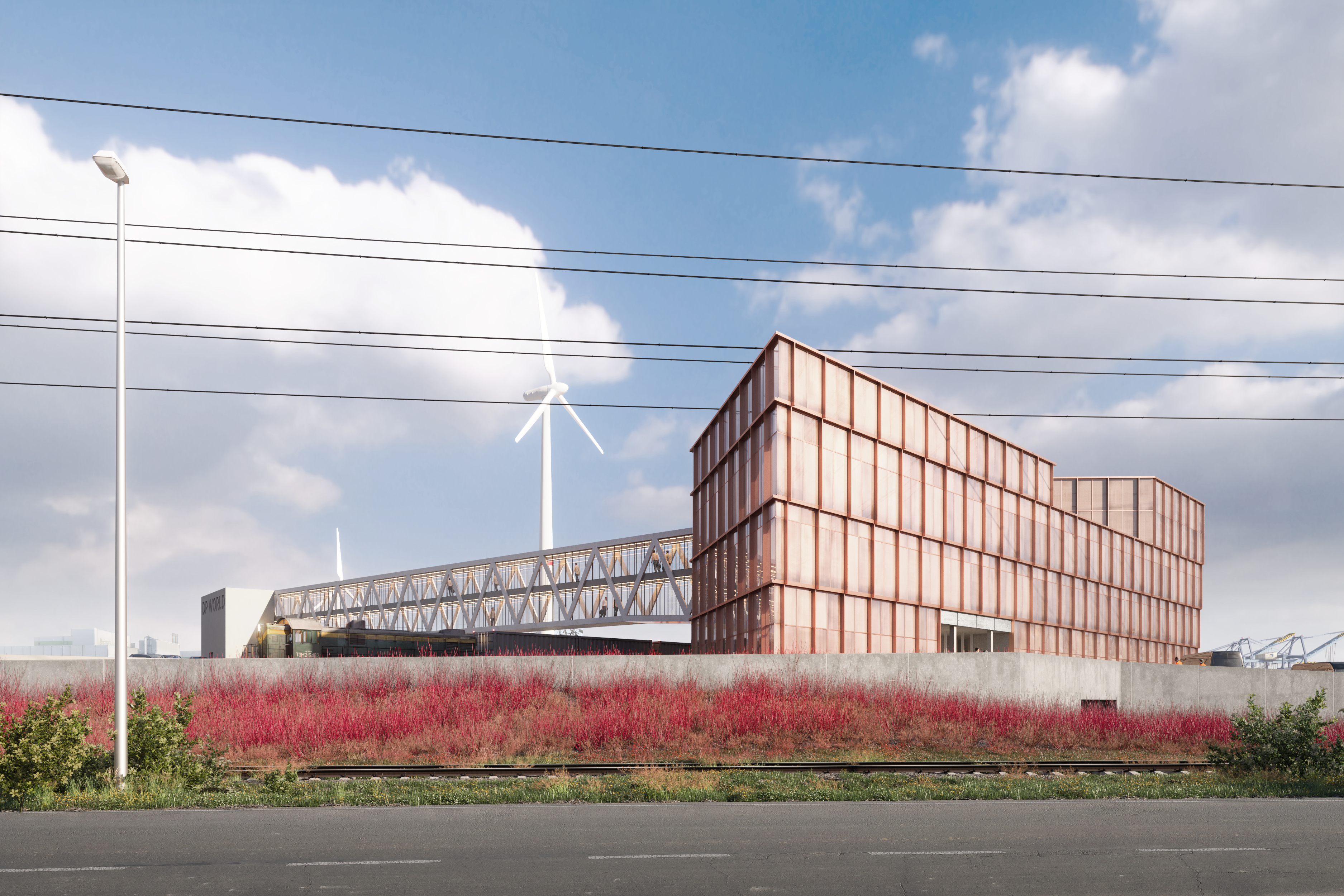 We use cookies on this site to enhance your user experience. By continuing to visit this site you agree to our use of cookies. Learn More