DP World organizes Saint Nicholas drive-in for children of employees
Date: 28/11/2021
DP World welcomed more than 150 children of employees on November 28, 2021 during a 'Saint Nicholas Drive-In'. This new concept allowed children and their parents to meet Saint Nicholas in a Covid-19 safe manner from their own car in the parking lot of the Port Authority.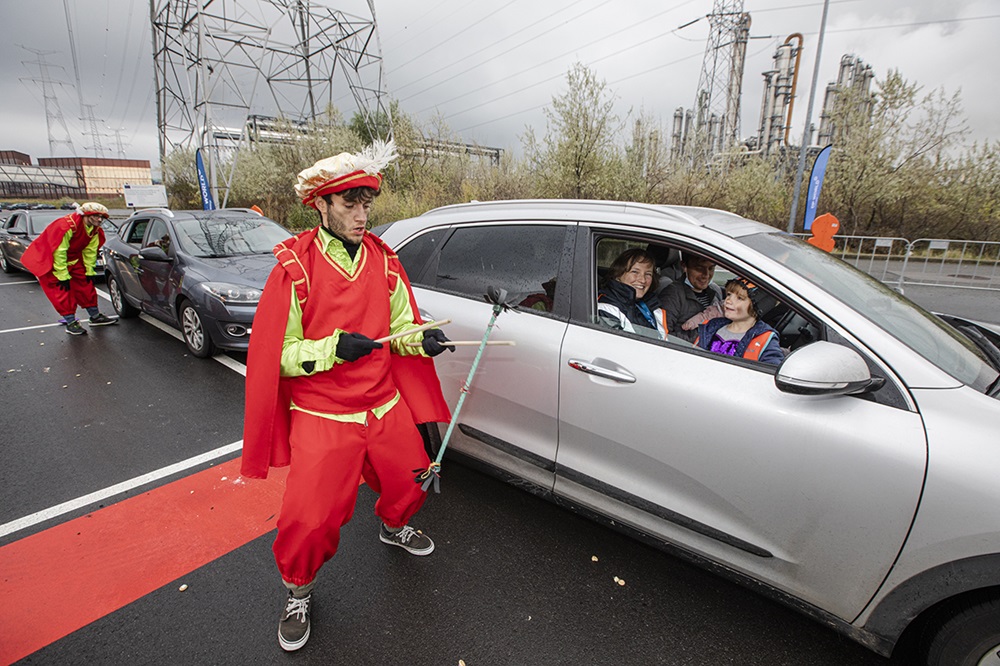 On November 28, 2021, DP World employees and their families could visit Saint Nicholas from their cars. Due to the increase in Covid-19 infections, the traditional Saint Nicholas party in the Waasland-Beveren stadium was replaced by a drive-in in the DP World parking lot.
More than 80 dock workers, technicians and office workers, and their children of course, followed a route by car and were heartily welcomed by acrobatic and juggling Soot Petes. "Thanks to the fun interaction with the Petes, the children didn't mind waiting for their turn to see Saint Nicholas. Once they arrived at the big tent of Saint Nicholas, the children could get out of the car and collect candy and a nice present," says Kris Thieren, communications manager.
Mothers for Mothers collection campaign
It has become an annual tradition to organize a fundraiser to support Mothers for Mothers. This non-profit organization supports underprivileged families by offering food packages and material assistance. This year too, DP World employees donated children's clothing, baby equipment, care products and school supplies for this nobel cause. DP World itself donated a care package worth 1,000 euros, including diapers, soap and baby food.