Appointment of Dirk Van den Bosch CEO DP World Antwerp
Date: 03/06/2020
Dirk Van den Bosch has been appointed as the new CEO for DP World Antwerp Gateway, Empty Depot Services and other operating businesses in Belgium, effective 1 July 2020. Dirk Van den Bosch will succeed Rob Harrison, who has been appointed DP World's new Vice President Inland and Logistics for the European and Russian regions. Van den Bosch was previously Regional Commercial Director in the European region at DP World. Over the coming weeks, Dirk Van den Bosch will work closely with Rob Harrison to ensure an effective and smooth transition.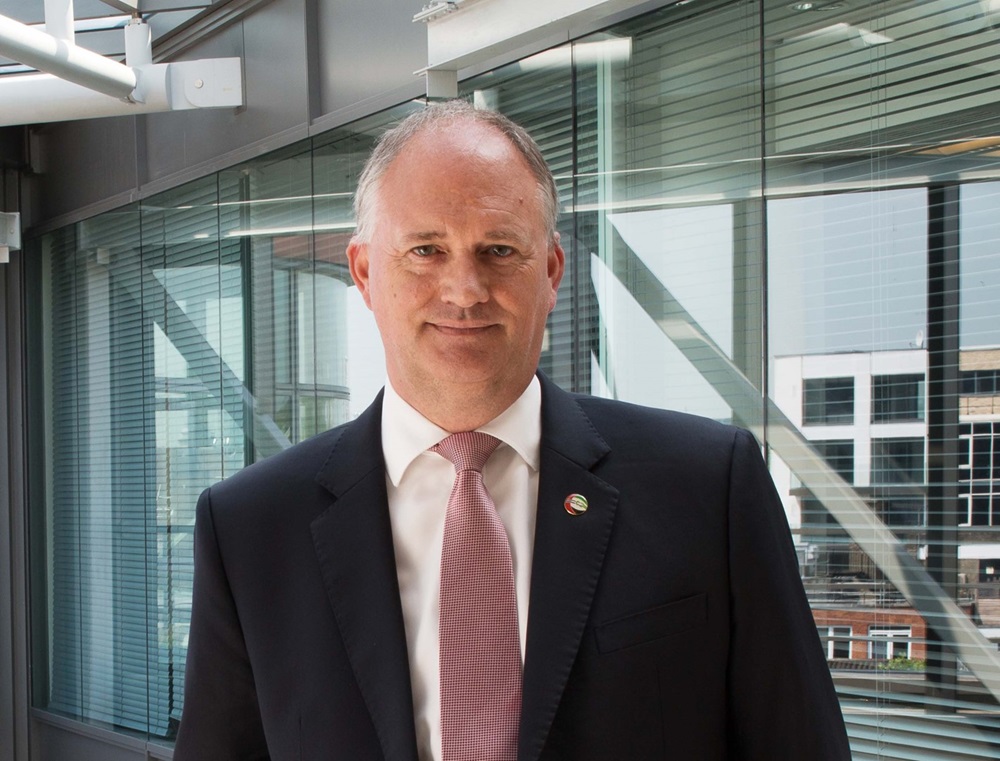 Dirk Van den Bosch
Dirk Van den Bosch joined DP World in 2008 as Chief Commercial Officer for DP World UAE, in 2016 he was appointed as Regional Commercial Director for Europe. During his most recent role Dirk Van den Bosch has played a pivotal role in the continued and sustained growth in the region, and launched a complex programme to spearhead the development of a Customer Centric Organisation, CRM, Customer Experience programme and digital sales support systems.
Dirk Van den Bosch started his career initially at Maersk Group in 1985, where he held various positions in Antwerp and Rotterdam. Between 2000 and 2006 he worked as Director Global Sales at Maersk in Antwerp. Prior to joining DP World, Dirk Van den Bosch worked for Samskip in Rotterdam as Chief Commercial Officer. With his new appointment at DP World Antwerp, Dirk Van den Bosch will be returning to Belgium again.
"I am delighted to be taking up the role of DP World Antwerp's CEO. Rob Harrison leaves a very strong legacy and I would like to thank him for his valuable contribution to DP World Antwerp. I look forward to working with our partners and stakeholders and pioneer new ways to serve our customers, as well as embrace new exciting opportunities made possible by digital technologies. Our focus on effectively enabling global trade for our customers while balancing performance with responsibility remains unchanged," says Dirk Van den Bosch.
Rob Harrison
Rob Harrison will remain located at the Antwerp facility for the interim period. He will be part of DP World Antwerp Holding, until at least next year, but in a non operational role. In his new position as VP Inland and Logistics, Rob Harrison will take the lead of DP World's strategic plan to grow inland businesses across Europe and Russia through acquisitions and product development. He will sponsor localized innovation and digitization on a systematic basis sharing best practice and opportunities across the Region. In addition, he will develop the strategic link of the domestic activities with the headquarters in Dubai. DP World Inland and Logistics today has business units in Liège (Belgium), Germersheim, Mannheim and Stuttgart (Germany), Basel (Switzerland) and Novi Sad (Serbia) and will be expanding further across Europe.
Rob Harrison joined DP World Antwerp in 2012 after having held various positions with Maersk Group in South Africa, Nigeria, Denmark and finally as Global CFO for Safmarine based in Antwerp.
"It was a pleasure to work at DP World Antwerp for eight years. The company has had a great track during this period, and it was an honor to be part of it and see its evolution. I am delighted to welcome Dirk Van den Bosch in Antwerp. He brings a lot of valuable experience from the DP World Group and with his Belgian roots, he will fit in well with the culture and style of DP World Antwerp and the broader port community here, says Rob Harrison. "In any case, his "Antwerps" will be better than mine!"
We use cookies on this site to enhance your user experience. By continuing to visit this site you agree to our use of cookies. Learn More