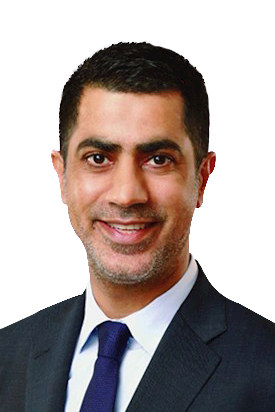 Rashid Abdulla
CEO & MD – Europe and Russia
Rashid is SVP & CEO of DP World's Europe & Russia region having previously served as the SVP & MD of our Asia Pacific region and the SVP Global Operations at DP World Head Office.
Rashid joined DP World as a graduate trainee in 1995 and has risen rapidly through ranks. He was given an international assignment in 2004, working at DP World Constanta for three years as Manager - Container Terminal. Upon his return to Dubai in 2007, he was promoted to Director of Jebel Ali's brand-new Terminal 2 and later was appointed as Director of Container Terminal 1.
Rashid has a BA in Geography from the United Arab Emirates University. He also has a Diploma in Maritime and Port Management from the National University of Singapore and has studied Strategic Finance at IMD Business School.