Double Award Win for DP World's UK Businesses
Date: 29/09/2019
DP World's UK terminals took home two prestigious awards at the Lloyds Loading List Global Freight Awards (2019).
The smart trade enabler won the Port Operator of the Year award for the second time in a row.
This accolade was awarded to the company's UK business units, London Gateway and Southampton, which have enjoyed another year of high productivity and growth.
DP World Southampton also won the Product Innovation award for its leading hand tablet.
The product uses the latest mobile device and advanced technology to provide DP World's leading hand operators, who are based on vessels, with access to the latest and live operational data.
Operators can now interact with the loading and discharging of a vessel in real time to make onsite decisions, improving productivity for customers and lowering costs.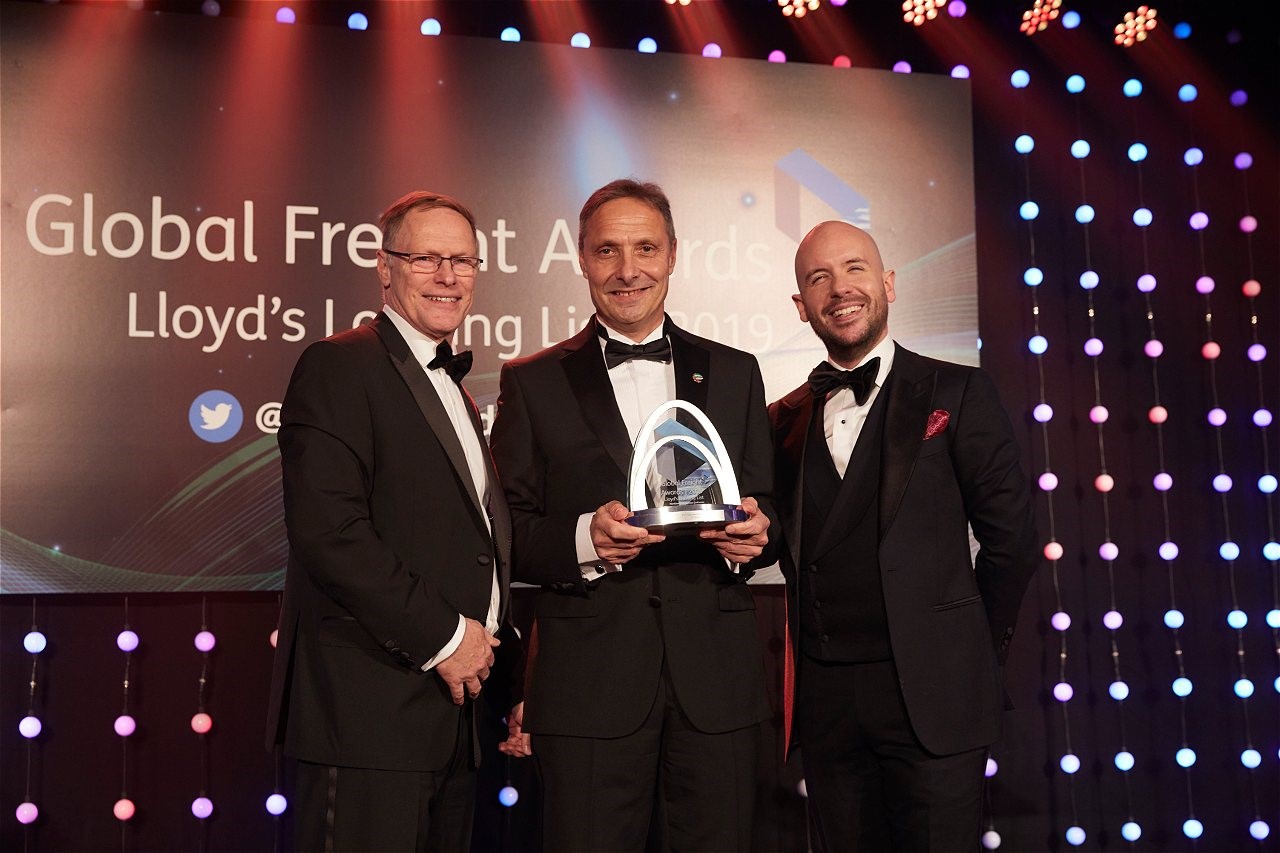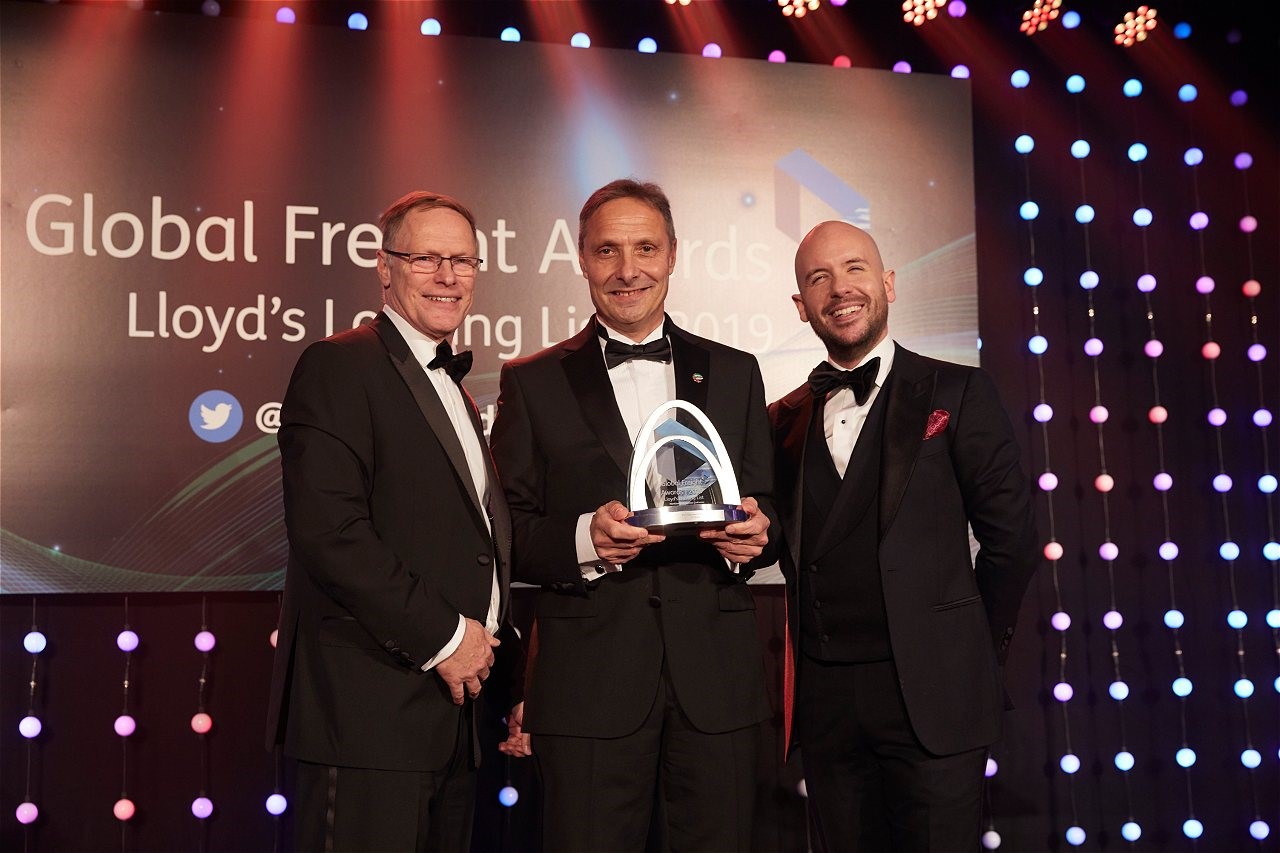 Pictured: Richard Clayton, Chief Correspondent for Lloyd's List joined comedian, Tom Allen to present the award to DP World's UK Chief Executive Officer, Ernst Schulze.
DP World's UK Chief Executive Officer, Ernst Schulze, commented:
"We're proud to receive this recognition for the quality of our delivery and our products and services, all of which is testament to our talented team. This award encourages us to keep finding ways to facilitate smarter, faster, greener trade".
Mr. Schulze continued: "Winning an award for innovation recognises our focus on finding solutions that the marketplace needs and that make it easier to do business with us. It is always exciting to challenge conventional thinking. These awards applaud the forward-thinking, customer-centric approach of our staff."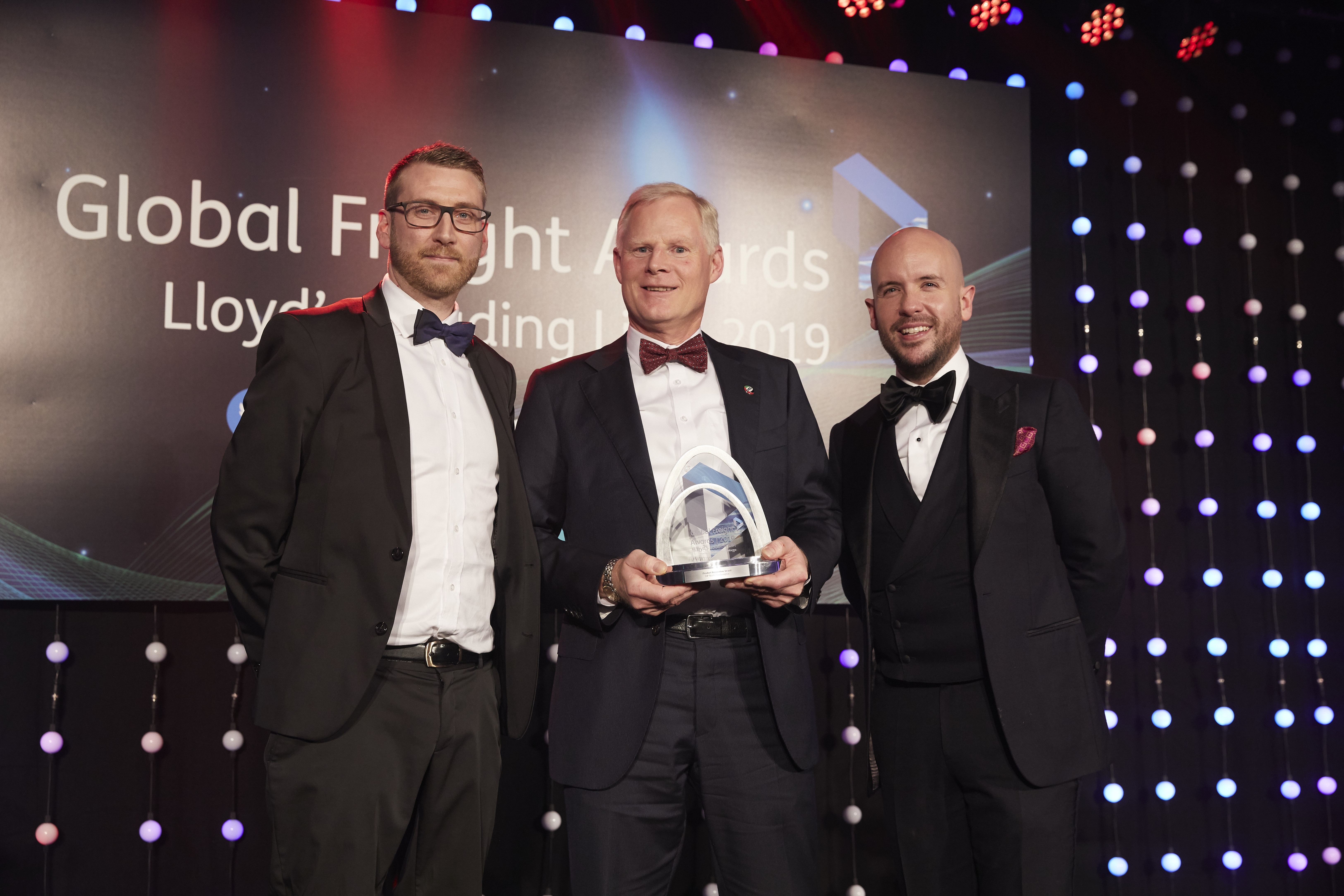 Linton Nightingale, Editor, The Intelligence, Lloyd's List, joined comedian, Tom Allen, to present the award to DP World's UK Head of Commercial, Aart Hille Ris Lambers.