ABOUT THE RYDER CUP
Every two years the Ryder Cup captivates a global audience of over a billion fans, inspiring people from around the world to get out and play the game.
Team Europe and Team USA make up golf's most iconic team event. Famous for its iconic pairings, the Ryder Cup is synonymous with Smart Partnerships.
As one of the world's greatest sporting events, the Ryder Cup is a complex logistical operation involving hundreds of partners and contractors.
In our role of Worldwide Partner, we are proud to have used our logistics expertise and global network to bring it all together. Supporting the delivery of a faster, smarter, more sustainable tournament.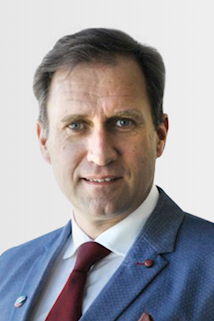 "At DP World, we are committed to supporting the growth of sports globally in reaching new audiences and markets through our smart logistic solutions. The Ryder Cup has become one of the world's greatest sporting events, so we are delighted that DP World can play an integral part in delivering that for the millions of sports fans around the world."
Daniel Van Otterdijk
Group Chief Communications Officer
We leveraged our interconnected network, which spans 75 countries across six continents, to support the delivery of the 2023 Ryder Cup.
Working with suppliers from across the globe, we employed the smartest, most efficient, and innovative supply chain solutions to ensure the seamless delivery of the tournament.
Our end-to-end solutions were responsible for transporting 25 containers carrying over 10,000 essential supplies, to Rome.
SMART PARTNERSHIPS DELIVER THE RYDER CUP