LOGISTICS

Related content

DP World Cargospeed in partnership with Virgin Hyperloop will enable fast, sustainable delivery of cargo around the world.

Read more

Our full service freight forwarding solutions work hand-in-hand with our intercontinental shipping network and our roster of global ports and terminals, making sure we solve any supply chain challenges our customers face.

Read More

TECHNOLOGY

Related content

Digital services that support shippers with tracking to ports around the world.

Learn more

Enabling cargo owners and consumers to move their goods by sea at the click of a mouse.

Learn more
DELIVERING GOLF'S GREATEST SHOW
As a proud Worldwide Partner of golf's greatest team event, we are using our logistics expertise and global network to help deliver the Ryder Cup. An event that is synonymous with smart partnerships and iconic performances, our partnership is the perfect opportunity to showcase our capabilities to a global audience.
ABOUT THE RYDER CUP
Every two years the Ryder Cup captivates a global audience, with Team Europe taking on Team USA. As one of the world's greatest sporting events, it is a complex logistical operation involving hundreds of different partners and contractors.
The Worldwide Partnership with the Ryder Cup allows us to activate in global markets and connect with clients, prospects, and fans around the world.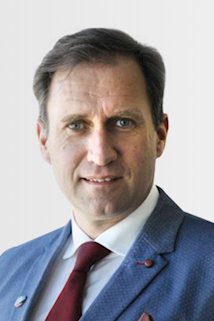 "At DP World, we are committed to supporting the growth of sports globally in reaching new audiences and markets through our smart logistic solutions. The Ryder Cup has become one of the world's greatest sporting events, so we are delighted that DP World can play an integral part in delivering that for the millions of sports fans around the world."
Daniel Van Otterdijk
Group Chief Communications Officer
We have leveraged our interconnected network, which spans 75 countries across six continents, to support the delivery of the 2023 Ryder Cup. Collaborating with suppliers from around the world, we have implemented intelligent, efficient, and ground-breaking supply chain solutions to guarantee a flawless delivery of the event to Italy, marking a historic first. As Worldwide Partner our commitment extends throughout the entire golfing ecosystem, changing what's possible from the grassroots level to the professional game.