London Gateway welcomes Maritime Minister
Date: 29/01/2020
DP World London Gateway welcomed the Maritime Minister Nusrat Ghani MP on a visit to the country's fastest growing state-of-the-art port and logistics trade hub on 24 January 2020.
During her visit, the Minister met with Ernst Schulze, DP World UK CEO and members of the senior management team. The visit was a very useful opportunity for the Minister to see first-hand how DP World London Gateway plays a significant key role in supporting the UK economy as global trading hub.
The Minister was particularly keen to get an understanding of the sustainability initiatives employed at the terminal including the environmentally friendly infrastructure and equipment employed at London Gateway. This environmentally conscious approach enables DP Word London Gateway as an integral part of global trade, to help make global supply chains sustainable.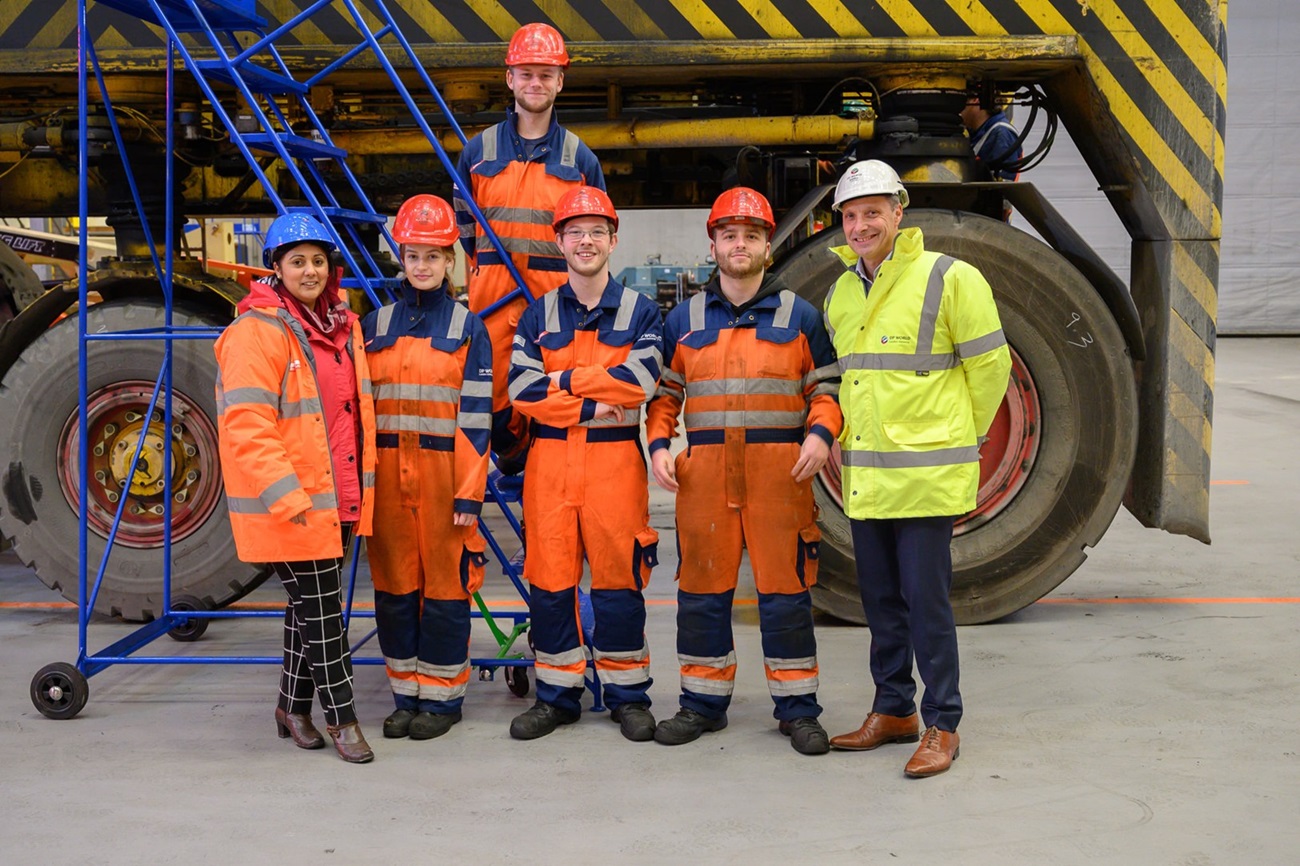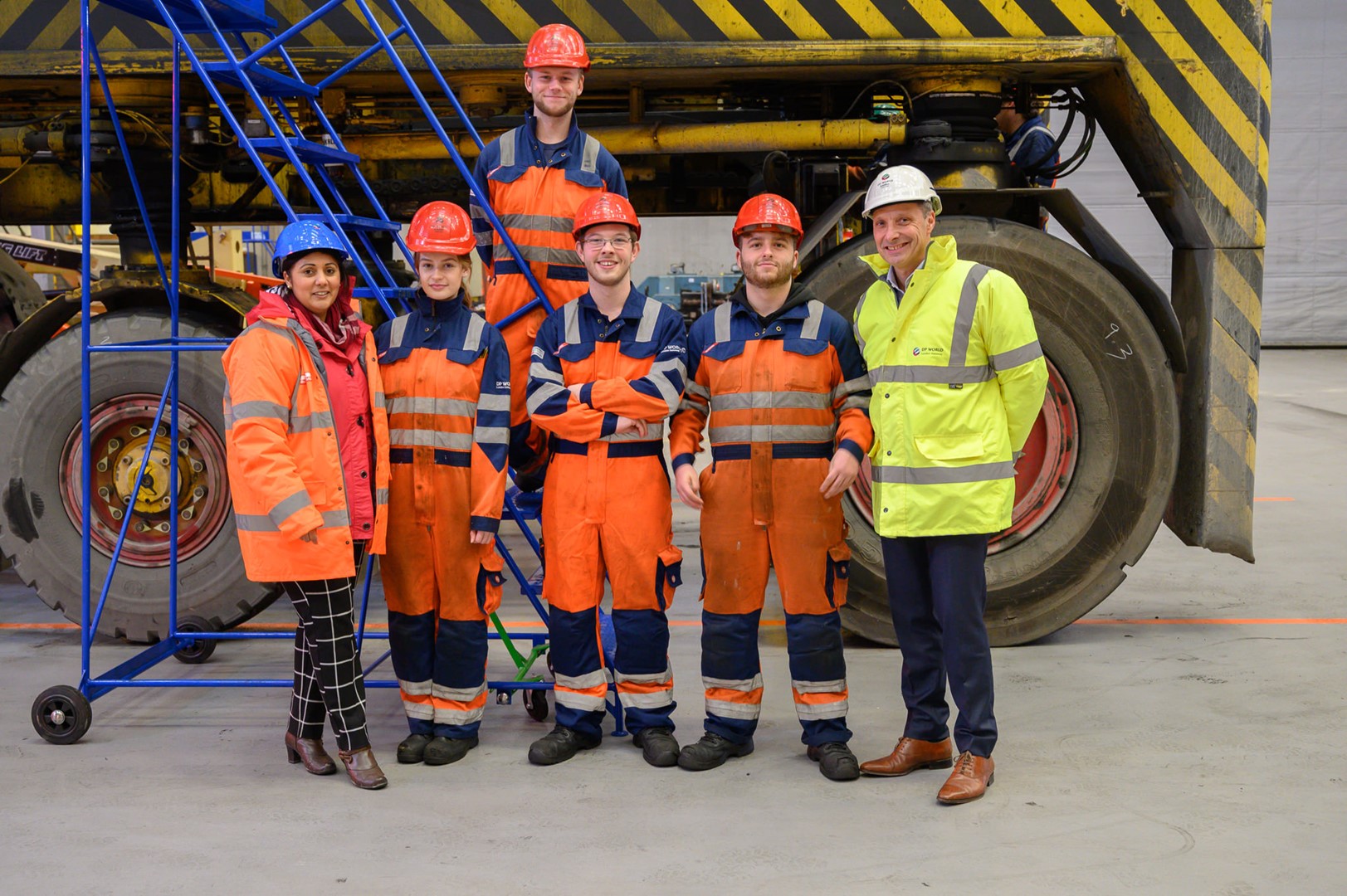 Photo of Maritime Minister Nusrat Ghani MP and Ernst Schulze, CEO DP World UK, with engineering apprentices from DP World London Gateway.
At the London Gateway Logistics Park, the Minister was also shown warehousing that has achieved BREEAM accreditation and meets the world-leading sustainability standards for buildings and infrastructure.
After a tour of the port and logistics park, which is the largest and most integrated trading hub in the UK, the Minister was introduced to a number of engineering apprentices for an insight into their training experience at the port and to see the operations taking place at London Gateway.
Ernst Schulze, UK CEO, DP World, said:
"We were delighted to welcome the Maritime Minister. It was a great opportunity to show her the operations here, DP World London Gateway sits at the heart of the largest consumer market in Europe with robust network connections into the hinterland. DP World is the only operator in the country to have two deep-sea terminals generating significant national economic benefit. We were able to show the Minister the scale of investment we are making here in the UK."
Nusrat Ghani MP Maritime Minister said:
"Ports are at the heart of the UK's economy and I was delighted to visit London Gateway last week to witness one of the UK's most cutting-edge ports in action, along with the resilience funding which was provided by this Government.
"From harnessing talent, to bolstering trade and technology capabilities, we are committed to supporting our world-class ports to continue to thrive."