DP WORLD IS OFFICIALLY NAMED PORT OPERATOR OF THE YEAR AT 2021 MULTIMODAL AWARDS
Date: 21/10/2021
DP World in the UK has this week been named Port Operator of the Year at the logistics sector's leading awards ceremony.
The Multimodal Awards recognize excellence in air, road, rail, maritime, and freight forwarding services and are voted for by the thousands of readers of the Multimodal Newsletter and exhibitors and visitors to the annual Multimodal conference at Birmingham's NEC. Former England manager Kevin Keegan hosted the night, attended by 800 leading figures in the sector.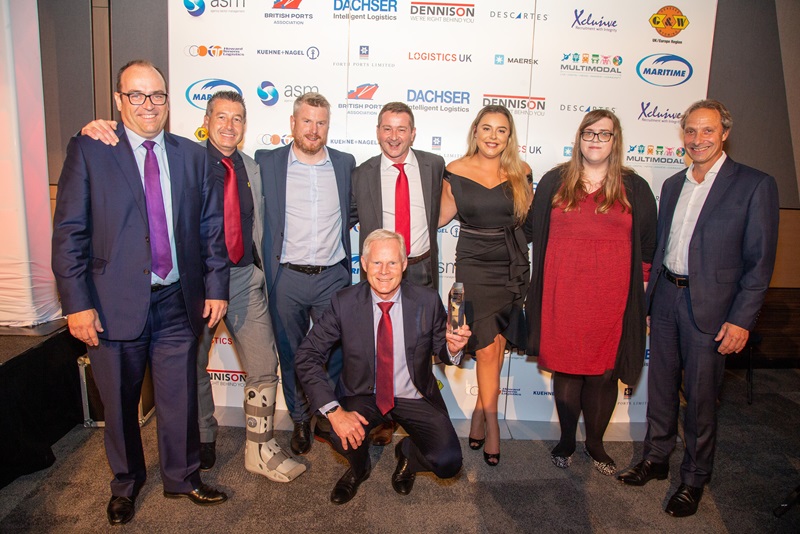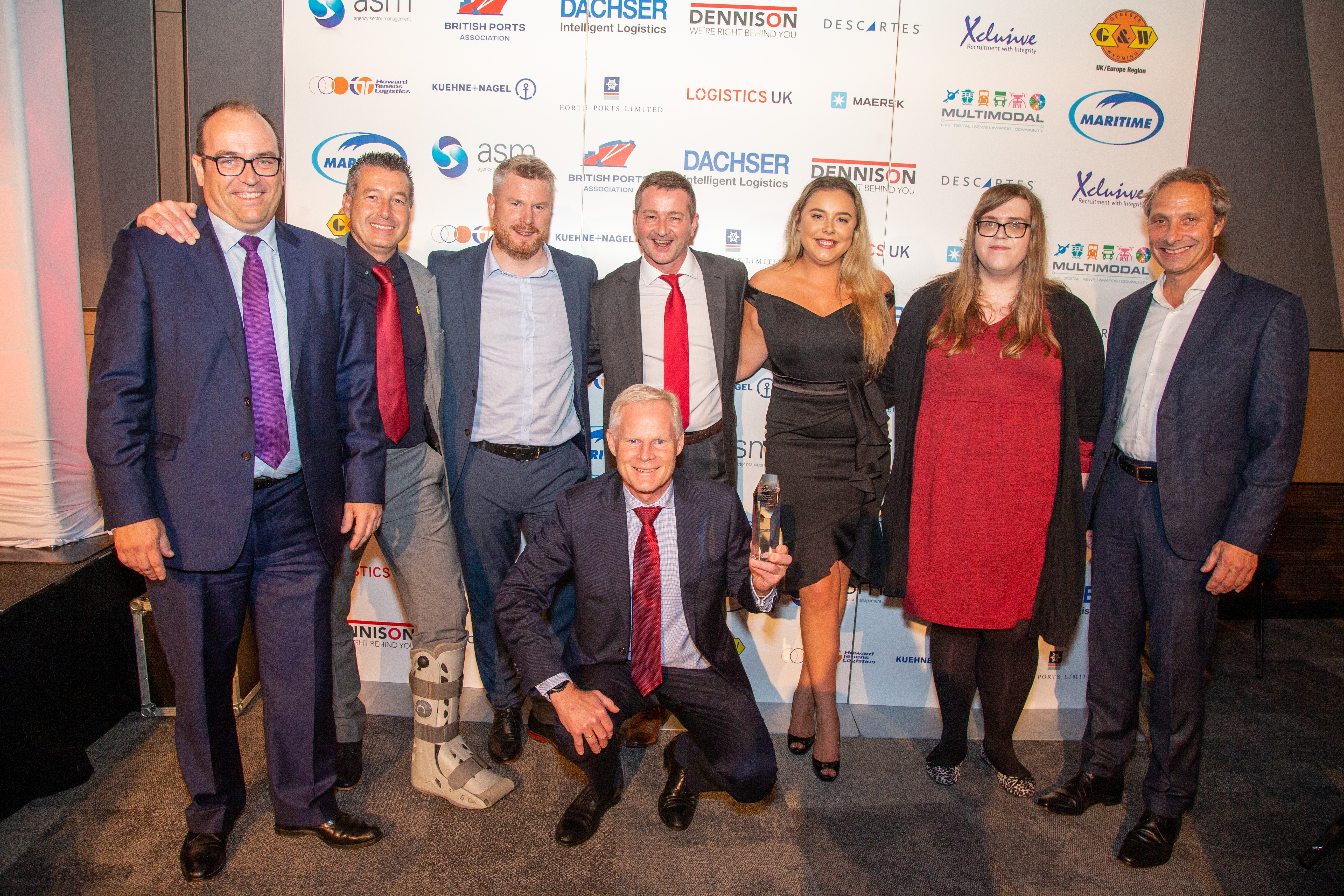 DP World, the leading global provider of smart logistics solutions, beat competition from seven other finalists to win the Port Operator of the Year Award, sponsored by the British Ports Association. DP World in the UK's Commercial Director, Aart Hille Ris Lambers, was also named Multimodal 2021 Personality of the Year.
Richard Ballantyne, Chief Executive of the British Ports Association, said: "I am delighted to present this award to DP World in the UK as a fitting tribute to their work at both Southampton and London Gateway in keeping trade flowing during the last 18 months. Everyone in their team should be proud."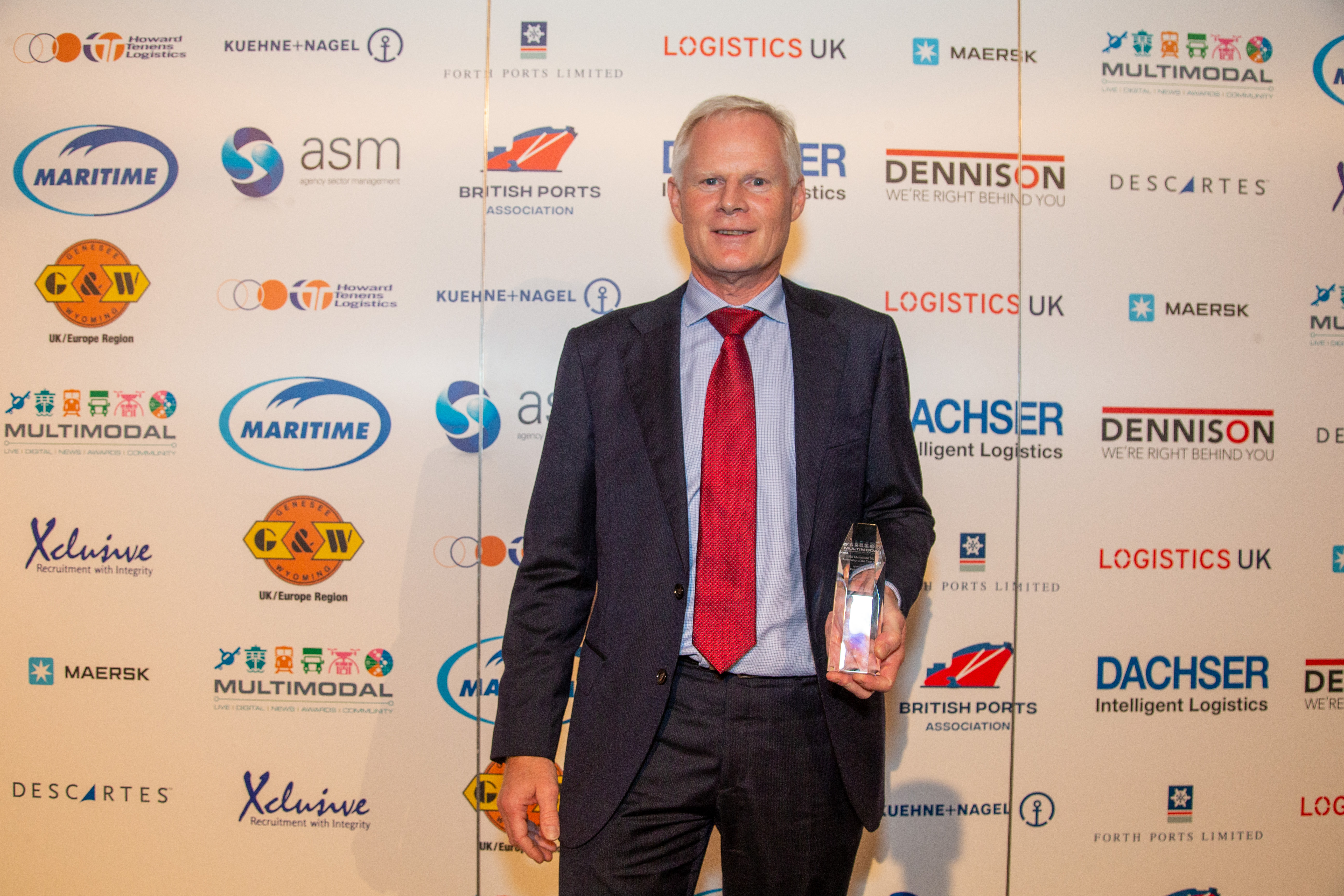 Ernst Schulze, UK Chief Executive of DP World, said: "I would like to thank our people whose magnificent performance in the last 18 months made this award possible. DP World in the UK is at the heart of Britain's trading future, providing the right trading infrastructure and smart logistical solutions for our customers. We believe in the UK market and have the ambition and the resources to boost growth, support businesses, create jobs and improve living standards."
"We operate the country's smartest logistics hubs: two deep water ports with freight rail terminals at Southampton and London Gateway, a rapidly expanding logistics park on the doorstep of the capital and the economic benefits that come from our participation in the new Thames Freeport, all supported by an advanced software business providing online links to customers and border control. These unique and integrated assets make us the number one choice for supply chain resilience and I look forward to working with our customers to keep trade flowing in the next 18 months."