Britannia Bureau gets connected with move to DP World London Gateway Logistics Centre
Date: 12/10/2020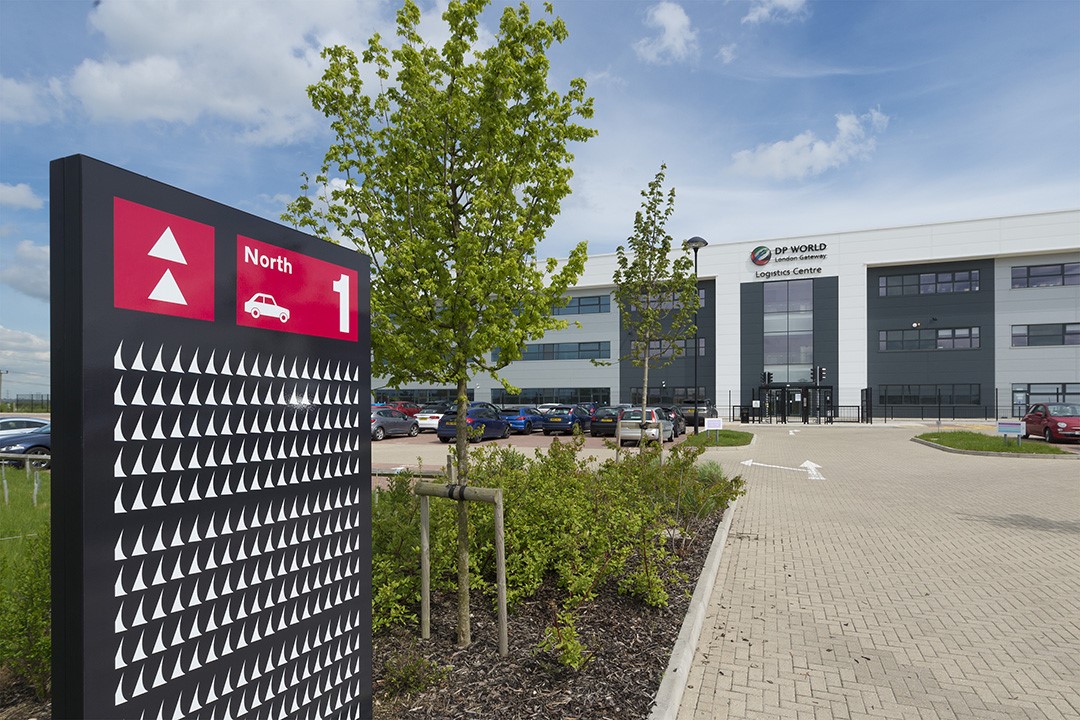 This facility opens after a period of rapid expansion for Britannia Bureau. Brexit contingency planning, plus significant client wins, has required substantial scaling up of their operation and additional premises in which the company can continue to grow. Britannia Bureau's London Gateway facility joins the company's expanding network, with offices, associates and customs warehouses in the UK, EU, Asia Pacific and USA.
London Gateway Logistics Centre is a common user facility, with multiple tenants, comprising 385,000 sq. ft of warehouse space and 25,000 sq. ft office space. The facility was built over a two phased construction period, is finished to a high standard and is home to two high profile warehouse tenants and 9 office tenants including Britannia Bureau.
Britannia Bureau chose the London Gateway site thanks to its strategic and multimodal location, adjacent to the state-of-the-art London Gateway port, and with several international rail and road connections on site. The move supports Britannia Bureau's strategic goals of engaging more closely with port operations, tackling modern logistics challenges and advising clients on the sophisticated logistics infrastructure offered by DP World.
Currently managing five percent of all UK Customs declarations, Britannia Bureau will continue to service over 100 clients from its new London Gateway site, including Marks & Spencer, Lidl, Boden, ASOS.com and The White Company.
London Gateway is able to work with prospective occupiers on a range of build-to-suit solutions, ranging from 100,000 sq ft to 1.6 million sq ft, with fast delivery times following agreement for lease. Planning permission can be obtained within only 28 days as a result of London Gateway's Local Development Order.
Mark Taylor, Managing Director, Britannia said:
"As a 'solutions first' Customs Management organisation, our rapidly expanding business requires significant additional capacity to cope with the demands and opportunities leaving the EU will create. We decided to engage with the world class facilities being offered by DP World. As well as adding long term capacity for growth, this new office suite enables us to continue building the exceptional customer service that has been so key to our success to date."
Oliver Treneman, Park Development Director, DP World London Gateway said:
"We are delighted to welcome Britannia to London Gateway. We see this as a significant milestone in the development of a wider infrastructure that is developing at London Gateway - an infrastructure that underpins the growth of both the Port and the Logistics Park. A cluster of logistics industry expertise is developing at London Gateway and Britannia is a prime example of this. Proven expertise, such as Britannia's, in handling the complex issues faced by the UK's leading high street retailers importing inventory into the UK is a bedrock upon which the supply chain is reliant. To have Britannia assist their customers navigate the challenges and opportunities facing their supply chains from London Gateway is a building block for our respective businesses."