100 Days of Freeports
Date: 01/06/2021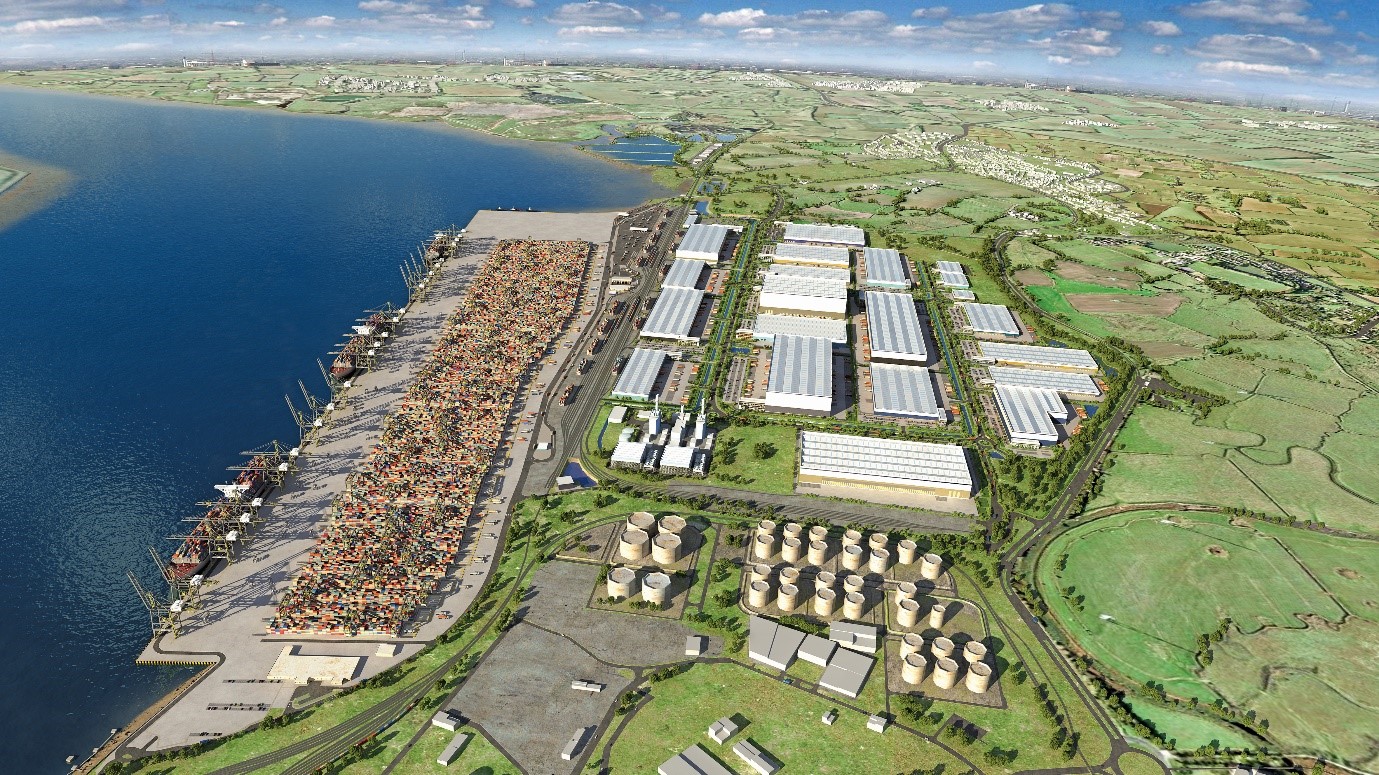 Keeping the British economy well connected to world trade will be vital as the UK recovers from the impact of Covid-19. The resilience of trade to and from our island nation, and the diversity of the supply chains that provide us with vital goods, has never been more important.
The past 18 months have demonstrated the strength of British ports even during a difficult trading environment, but also taught us the importance of diverse supply chains. As we moved through the various stages of the pandemic, trade has kept flowing, but events like the shortages of essential goods such as PPE at the beginning of the pandemic demonstrated the risk of over-reliance on supply centralisation. While it was heartening to see businesses across Britain shift their manufacturing capacity to make up for those early shortages of essential products – from face masks to ventilators – the lesson I have learned is that supply chain diversity means resilience.
Turns out, it's not just me that has learned this lesson. Harvard Business School Prof. Willy Shih is recommending that logistics managers embed broader geographic diversification into how they set up their future supply chains, making the flow of goods less vulnerable to the same risks.
Exactly 100 days ago today, the Government gave us a lifeline that will fast-track the resilience we need. Eight new freeports in each of the English regions, including Thames Freeport and Solent Freeport, were awarded in Rishi Sunak's March 2021 budget. Our London Gateway and Southampton ports are part of these two new zones.
Tweet Breakout:
https://twitter.com/RishiSunak/status/1367103042143846400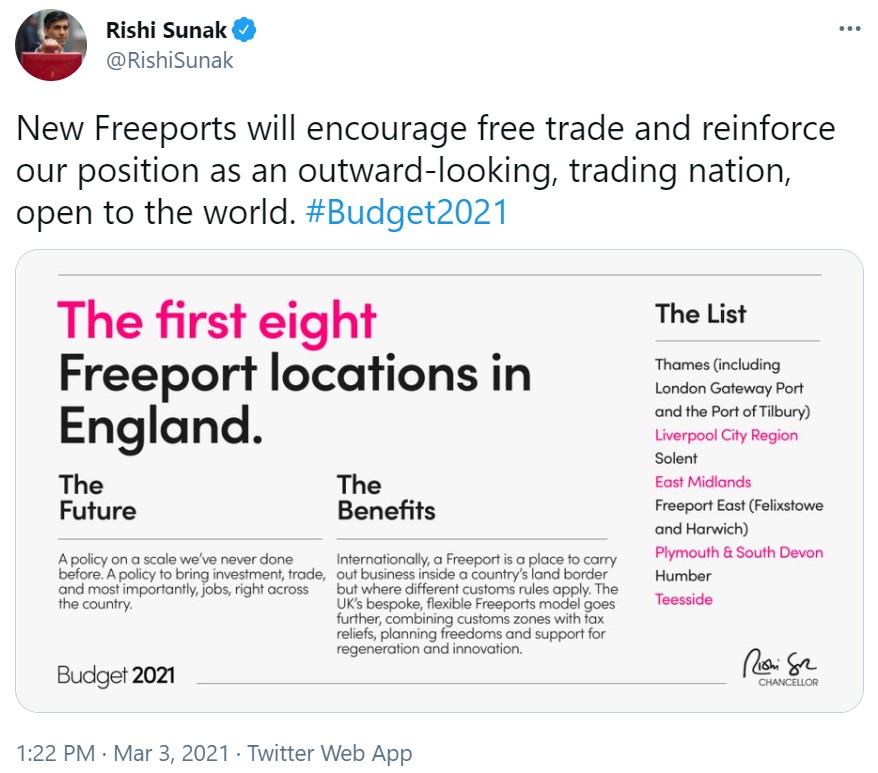 Freeports benefit companies that operate within them by providing zero-tariff importation of components needed in the manufacture of goods, and then allow re-exportation to other countries without additional tariffs applied. This means increased trade flows in and out of the UK, and more investment in British communities and businesses.
We and our partners in Thames Freeport have invested more than £2.5 billion in port and logistics infrastructure over the past 10 years – and there are over 17.5 million square feet of prime land being prepared for development.
The land at Thames Freeport, which is comprised of London Gateway and Port of Tilbury, sits at the heart of Europe's largest consumer market. Its location means that it has unmatched access to rail, road, river and international maritime routes. Once developed it means increased and continued investment in the local areas.
Building freeports in areas like our own translates to local jobs and economic growth for the community.
I know this from the successes DP World have seen at the Jebel Ali Free Zone in Dubai, which has promoted foreign direct investment by creating business-friendly regulation that encourages global companies to set up their operations there.
More business operations meant that Dubai could lessen its reliance on natural resources and become the largest industrial zone in the region. Since 1985 when Jebel Ali was established, Dubai has grown to handle more than $93 billion of trade annually. This couldn't have been achieved without the opportunity for economic diversification that a free zone provides.
Quote Breakout:
"Regardless of whether you view the UK's previous trade bloc membership as a help or hindrance, the country now has an opportunity to position itself as a key player in the post-Covid trade economy. The need for focused, sophisticated, and business-friendly trade zones has never been greater."
- @Sultan Ahmed Bin Sulayem, DP World Group Chairman & CEO
After being awarded freeport status in the budget, Thames Freeport received more new enquiries from businesses looking to relocate to this site that month than at any point in the last decade. It shows that freeports are in demand and that the success at Jebel Ali can be replicated in the UK.
When it comes to post-pandemic recovery, trade and foreign direct investment will be of paramount importance. With the CEO of Barclays predicting that the UK is heading toward the biggest economic boom since 1948, our terminals at London Gateway and Southampton are well-placed to be an increasingly key part of Britain's trading future.
As the country changes how we trade, diversity and resilience will be vital for success. With a boom on the horizon, the UK's new freeports are set to be a very important node – and stabiliser – for securing a bright and resilient economic future. We're thrilled to be leading the way.