DISCOVER OUR INLAND NETWORK
Our network is fully dedicated to further strengthening your business. On top of the numerous individual services provided by each of our twelve trimodal inland terminals, our inland network is geared to providing you with optimum added value. Together with partners, we facilitate your trade flows throughout Europe and across the globe through numerous smart logistics solutions. DP World allows you to reliably and sustainably organise all your European transport needs.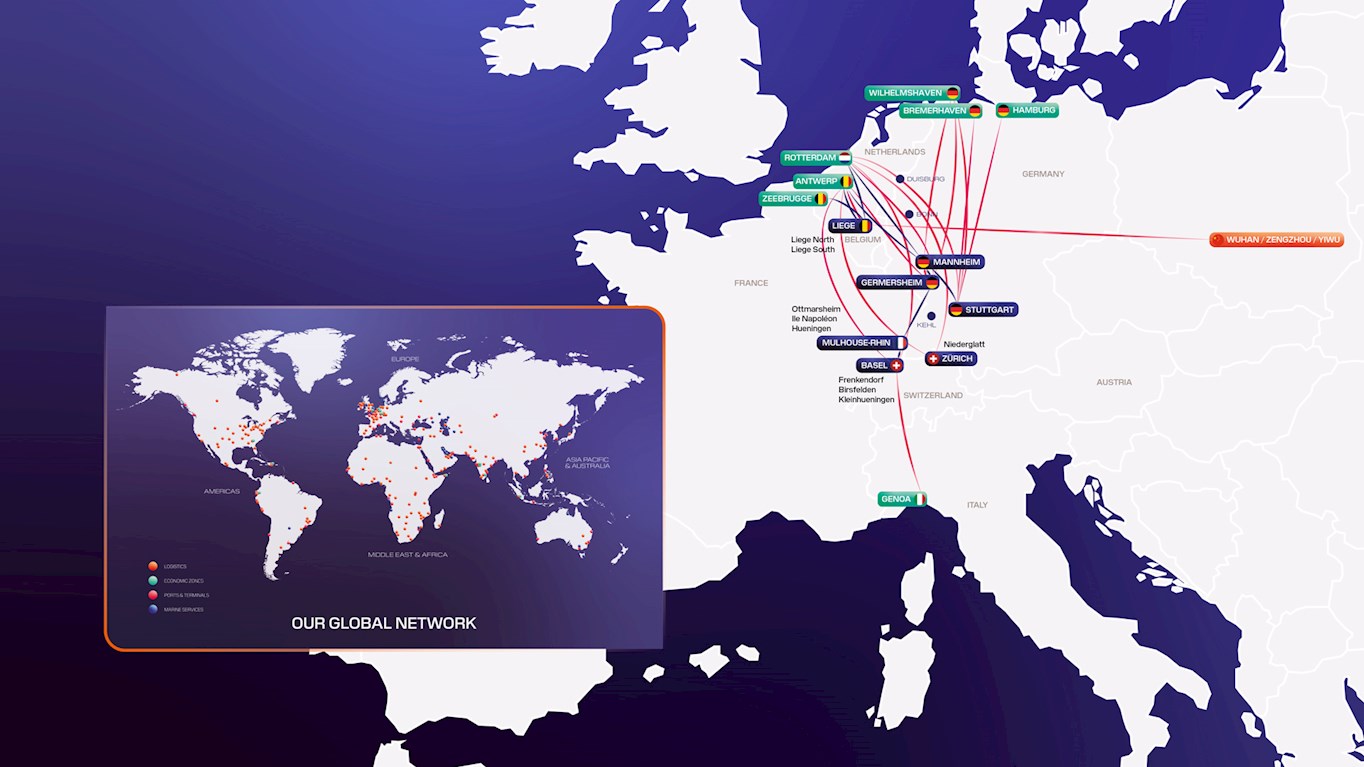 With around 60 weekly barge services and more than 100 rail connections, our twelve inland terminals offer outstanding connections to major European ports like Rotterdam, Antwerp, Hamburg and Bremerhaven. To this end, we operate our own modern inland shipping fleet, which we combine with long-term charters and transport agreements with other operators. This allows us to always meet your transport requirements. The same applies to rail transport, in which we operate our trains in conjunction with leading railway operators. Of course, we also offer truck transport, both for long distances and for your pre-transport and post-transport needs.
Learn more about our network and services in our brochure.