Antwerp Gateway secures long term financing to support expansion plans
Date: 07/07/2020
Antwerp Gateway NV has secured a 20-year, €258 million refinancing package as part of ambitious plans to increase automation and container capacity.
This financing package not only refinances the debt of Antwerp Gateway with an attractively priced long-dated private placement facility, but it also includes a bank facility to support the terminal's capacity expansion plan. With these facilities in place, the joint venture has secured funding to increase the capacity of the terminal in line with growing market demand.
The transaction represents the first European terminal asset to price in the private market since the outbreak of Covid-19.
Antwerp Gateway is a container terminal in the Deurganckdok in the Port of Antwerp, Belgium. DP World manages and operates the terminal under a 40-year concession granted by the Antwerp Port Authority, and which expires in December 2046.
The Port of Antwerp is the second-largest container terminal in Europe, with Antwerp Gateway serving a wide catchment area that includes Belgium, the Netherlands, Germany and France.
Antwerp Gateway currently boasts a capacity of 2.8 million TEU and is renowned for its superior productivity, advanced technology and intermodal connectivity.
Already operating at a high utilisation rate, the terminal has initiated a seven-year expansion plan to increase capacity through increased equipment automation and container stacking height.
Rob Harrison, formerly CEO DP World Antwerp, now VP DP World Inland & Logistics
"We are delighted to secure this financing. The excellent terms and structuring reflect the Institution's positive view of Antwerp Gateway as both an asset and an investment. This issuance will enable us to increase capacity to serve customers better and further improve efficiency across the terminal."
Rashid Abdulla CEO and MD Europe & Russia
"We welcome this financing package, particularly at a time when the industry is responding to the global pandemic. The finance package was secured following an A- investment-grade rating from a major rating agency, a testament to Antwerp Gateway's robust underlying business and conservative debt structure."
Antwerp Gateway is owned by DP World Antwerp Holding NV, COSCO Shipping Ports (Antwerp) NV, Terminal Link S.A.S. (JV CMA-CGM & China Merchants) and Duisburger Hafen AG.
About DP World
We are the leading provider of smart logistics solutions, enabling the flow of trade across the globe. Our comprehensive range of products and services covers every link of the integrated supply chain – from maritime and inland terminals to marine services and industrial parks as well as technology-driven customer solutions.
We deliver these services through an interconnected global network of 123 business units in 54 countries across seven continents, with a significant presence both in high-growth and mature markets. Wherever we operate, we integrate sustainability and responsible corporate citizenship into our activities, striving for a positive contribution to the economies and communities where we live and work.
Our dedicated, diverse and professional team of more than 56,500 employees from 134 countries are committed to delivering unrivalled value to our customers and partners. We do this by focusing on mutually beneficial relationships – with governments, shippers, traders, and other stakeholders along the global supply chain – relationships built on a foundation of mutual trust and enduring partnership.
We think ahead, anticipate change and deploy industry-leading technology to create the smartest, most efficient and innovative trade solutions, while ensuring a positive and sustainable impact on economies, societies and our planet.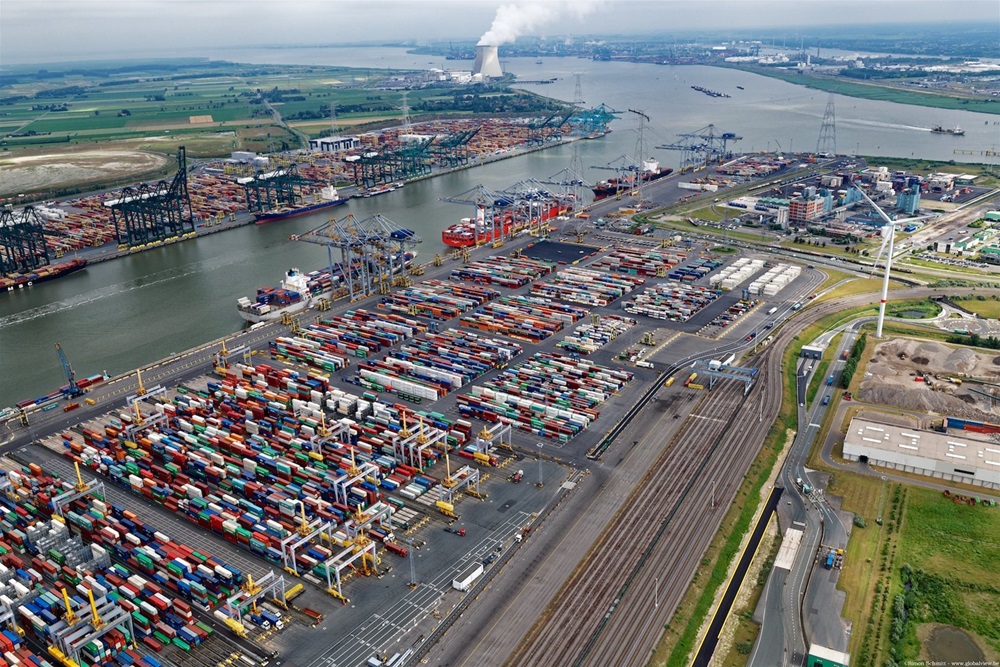 We use cookies on this site to enhance your user experience. By continuing to visit this site you agree to our use of cookies. Learn More