DP World partners with Stars Foundation in support of Indigenous young women in Australia
Date: 01/07/2022
DP World partners with Stars Foundation enabling health education and life outcomes for Indigenous girls and young women in Australia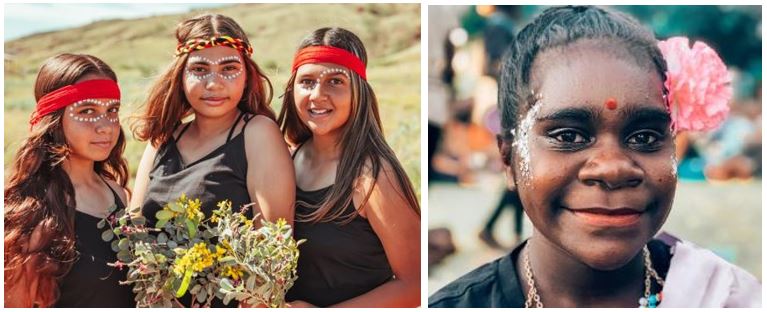 Sydney, 4 July 2022: DP World in Australia are pleased to announce a partnership with Stars Foundation, supporting improved health and education outcomes for Aboriginal and Torres Strait Islander girls and young women. Stars Foundation provides an intensive engagement program tailored to meet the unique needs of Indigenous girls through a holistic approach to mentoring and support, with a goal of promoting positive education, employment and life outcomes.
In Australia, many Indigenous girls and young women face a variety of barriers to education, and there are significant gaps between outcomes for Indigenous students compared to non-Indigenous youth. Through the high quality education and mentoring program provided by Stars Foundation, First Nations women are enabled to realise their full potential, breaking the cycle of generational disadvantage and improve their life outcomes.
Stars Foundation programs operate on a full time basis in over 37 schools across Australia. In 2021, 97% of senior Stars students completed Year 12 and 87% of Stars graduates transitioned successfully into employment, training or tertiary education. These results are outstanding, and we are proud to support an organisation making meaningful progress towards closing the gap for First Nations women.
As part of DP World's "Our World, Our Future' Sustainability Strategy, we are committed to making a positive impact to the community across our three legacy areas, Women's Empowerment, Education and Oceans and we are proud to partner with Stars Foundation, to support a meaningful cause that will not only benefit individual outcomes, but also future generations and Indigenous communities. This initiative will build on our existing long-standing partnership with Quandamooka Jarjums, supporting Indigenous students in the Brisbane community through a unique cultural education program.
We look forward to strengthening our relationship with the Indigenous community further and with Stars Foundation through this impactful mentoring engagement program and continue to support our sustainability strategy of supporting the community, protecting the environment, and improving people's lives to create a better future for everyone.
Andrea Goddard, Founder of Stars Foundation said, "Stars is proud to making a tangible difference in the lives of First Nations girls and young women across Australia. The holistic, culturally safe support we provide results in exceptional outcomes, empowering Aboriginal and Torres Strait Islander girls. Support from the corporate sector, with partners like DP World enable us to do this important work and we are very grateful for the support".
For more information, visit https://starsfoundation.org.au/
About DP World
We are the leading provider of worldwide smart end-to-end supply chain logistics, enabling the flow of trade across the globe. Our comprehensive range of products and services covers every link of the integrated supply chain - from maritime and inland terminals to marine services and industrial logistic parks as well technology-driven customer solutions.
We deliver these services through an interconnected global network of 295 business units in 78 countries across six continents, with a significant presence both in high-growth and mature markets. Wherever we operate, we integrate sustainability and responsible corporate citizenship into our activities, striving for a positive contribution to the economies and communities where we live and work.
Our dedicated diverse and professional team of more than 97,657 from 158 nationalities are committed to delivering unrivalled value to our customers and partners. We do this by focusing on mutually beneficial relationships – with governments, shippers, traders, and other stakeholders along the global supply chain – relationships built on a foundation of mutual trust and enduring partnership.
We think ahead, anticipate change and deploy industry-leading digital technology to further broaden our vision to disrupt world trade and create the smartest, most efficient and innovative solutions, while ensuring a positive and sustainable impact on economies, societies and our planet.