We are on a mission to reimagine the global supply chain. Our freight solutions connect you to global trade faster and smarter, to enable the efficient movement of cargo.
Through our strategically located network of ports, marine terminals and inland cargo depots, we leverage our global scale of business and expertise to provide unique freight forwarding solutions to meet our customers' requirements.
Our approach is forward-thinking and long-term, with a commitment to consistently enhancing our products and services through innovation and digitalisation to exceed expectations.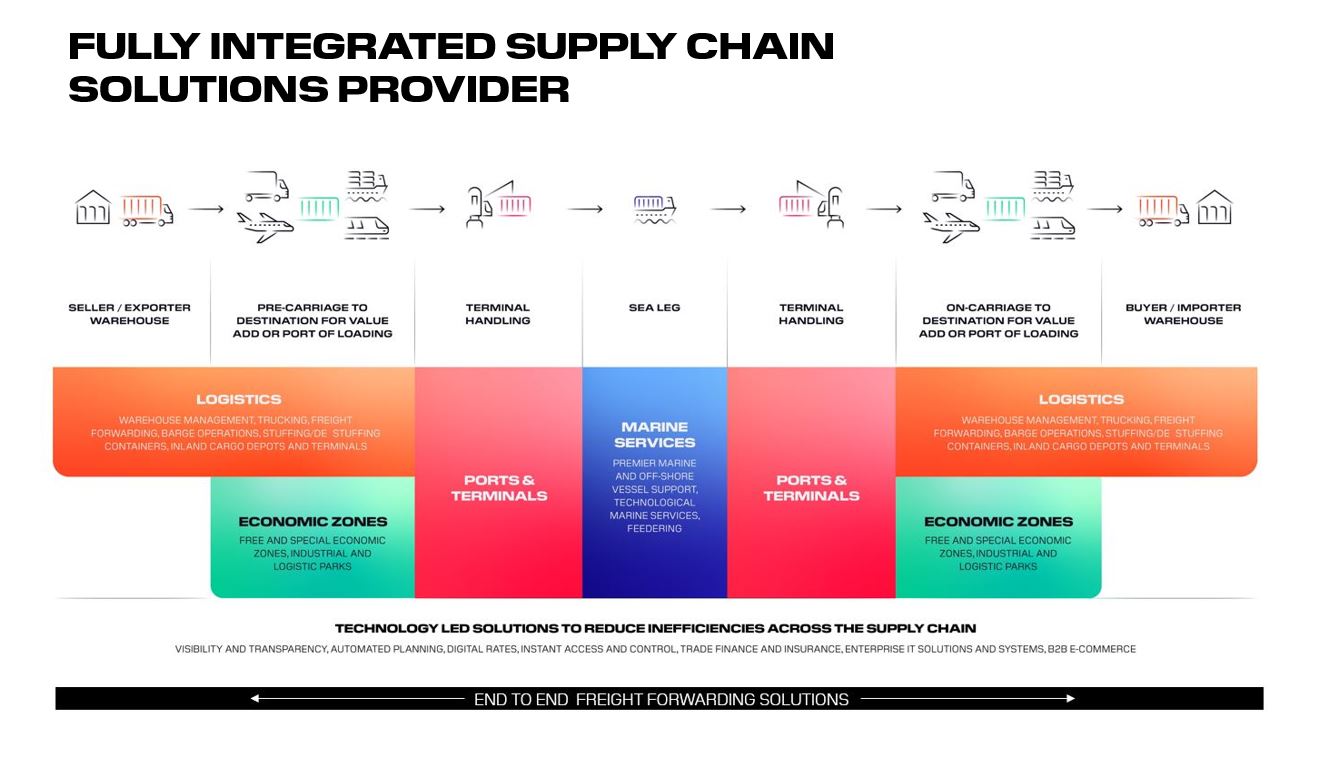 Air Freight
Deadlines and time are critical elements when making the decision to airfreight products. Whether direct flights or consolidations, we can assist with bookings, destination arrival requirements and delivery deadlines to support your business.

Sea Freight
We provide complete sea freight solutions to move specialised cargo including FCL, LCL or Breakbulk cargo from port to port or door to door. Our long term supplier partnerships and digital solutions help you to ship products quickly and efficiently.


Transport
We work with our reliable domestic partners to assist with your last mile to transport freight to your operational DC via sideloader or a third party warehouse for container docking, as well as partial pallet loads to factory locations

Warehousing Solutions
Our smart distribution centres are in strategic locations around the globe, close to sea, air, rail and road connections. By distributing shipments directly from own ports and logistics parks, we can help you streamline your operations, lower your costs and reduce your environmental impact.

Project Logistics
We have access to road, rail, on-port and off-port facilities to handle all industrial and project logistics requirements. Our experience across high risk industries means we have the skills, knowledge and handling equipment to meet your supply chain needs.


Customs Clearance
Whether you are importing or exporting goods to or from Australia, all shipments need to be cleared with Australian Border Force (ABF). We have partnered with a team of accredited Licensed Customs Brokers to implement clearance actions on your behalf.

Logistics Park Services
Our fully integrated logistics parks offer container management services including quarantine, rail connectivity and storage solutions. Strategically located adjacent to our Terminals, these parks provide seamless access for our customers and improve supply chain efficiencies.


Digital Services
Our digital solutions provide freight visibility, booking, exception management and innovative reporting to optimise and streamline your supply chain operation. Our enterprise tracking tool is designed to use innovative technology to predict and mitigate delays and reduce risks across your transportation network. Make better decisions with Cargoes Flow

Explore our Digital Services