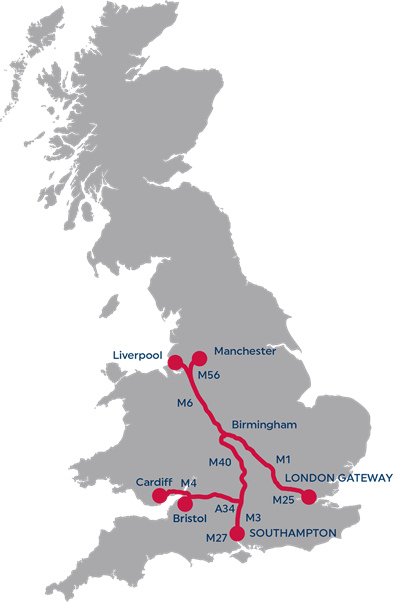 The UK's motorway network is on our doorstep. And if there is a traffic congestion problem, hauliers are not stuck waiting – there are alternative routes.
Offering excellent connections – it's just two miles from the dock gates to the M271, which links directly to the M27. From there, take your pick – north, south, east or west.
Plus we're closer than you think with the distance from Southampton to the UK's 'golden triangle' of distribution centres 15 miles less than from Felixstowe, and 20 miles less than from Thamesport.
* The 35 minute truck turnaround time is based on a monthly average taken from the last 12 months.