Customers Give Supply Chain Reality Check
Date: 26/06/2019
Your logistics service provider handles your sea freight needs. You don't need to add another partner to an already complicated and tight supply chain, right? But when companies started talking to DP World they got insights and information about their cargo that even their 3PL couldn't give them.
Tim Morris, CEO, UK Major Ports Group (UKMPG) chaired a panel discussion recently on behalf of DP World to better understand how ports and their operations are able to make a difference to shippers' supply chains.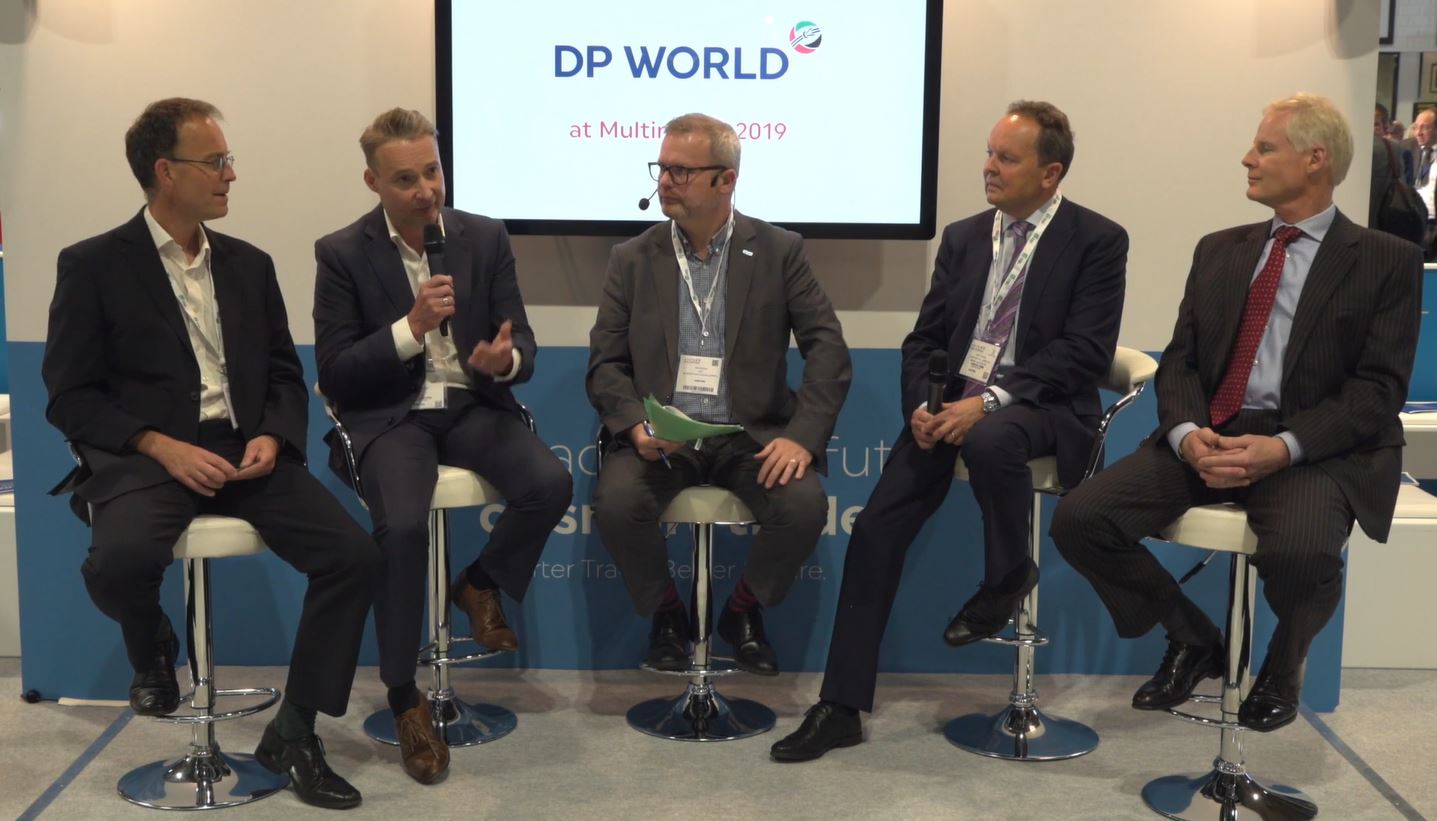 He was joined by DP World customers and partners including:
HALO – an industry leading 'added value' partner based at the London Gateway, focusing on delivering quality of product, whilst reducing costs within the supply chain.
Sofology – the UK's largest sofa specialist, that has invested in its technology and ecommerce platform to be able to deliver a unique and simple way to create and purchase a sofa.
Import Services - a leading port-centric logistics company that operates from Southampton and links intelligent networks of supply chain services with global real time information to meet the new world of retailing.
Here's what our panellists had to say:
"[We are] now more of a technology business with a logistics offering, than just a logistics company. And that is the future of retail logistics."
Mike Thomas, Client Services Director, Import Services Ltd
Watch Mike talk about how logistics needs to be viewed today if companies are to successfully compete in a relentless, e-commerce-driven world.
"So a customer can not only have lots of interaction with us choosing their product but they can actually follow the life of an order... that would be a lovely thing to be able to do."
Simon Phillips, Head of Supply Chain, Sofology
Watch Simon talk about extending customer interaction and buying decisions back down the supply chain to the point of manufacturer.
"If we're taking a lot of cost out of the chain by being based at a port of entry again we're adding value to our customer."
Gavin Knight, Managing Director, Halo
Watch Gavin talk about eradicating time, eradicating cost and eradicating environmental impact as the three key components for getting perishable goods from field to fork. He explains how DP World helps him to facilitate this for his customers.
You can also watch the full discussion here.