CARGOES ZMS is the Zone Management System by DP World that provides a robust solution for Parks, Logistics and Economic Zones.

A cloud-based solution that does not require any infrastructure to host the applications on-premise, ultimately reducing the operational cost.

It's a single integrated system providing real-time insights on customer service, commercials, finance, compliance, operations and management.

CARGOES ZMS is an in-house application that offers better control and amendments to suit your needs. Developed using out of box features for rapid development to reduce maintenance resource.
Your Ecosystem, Our Solution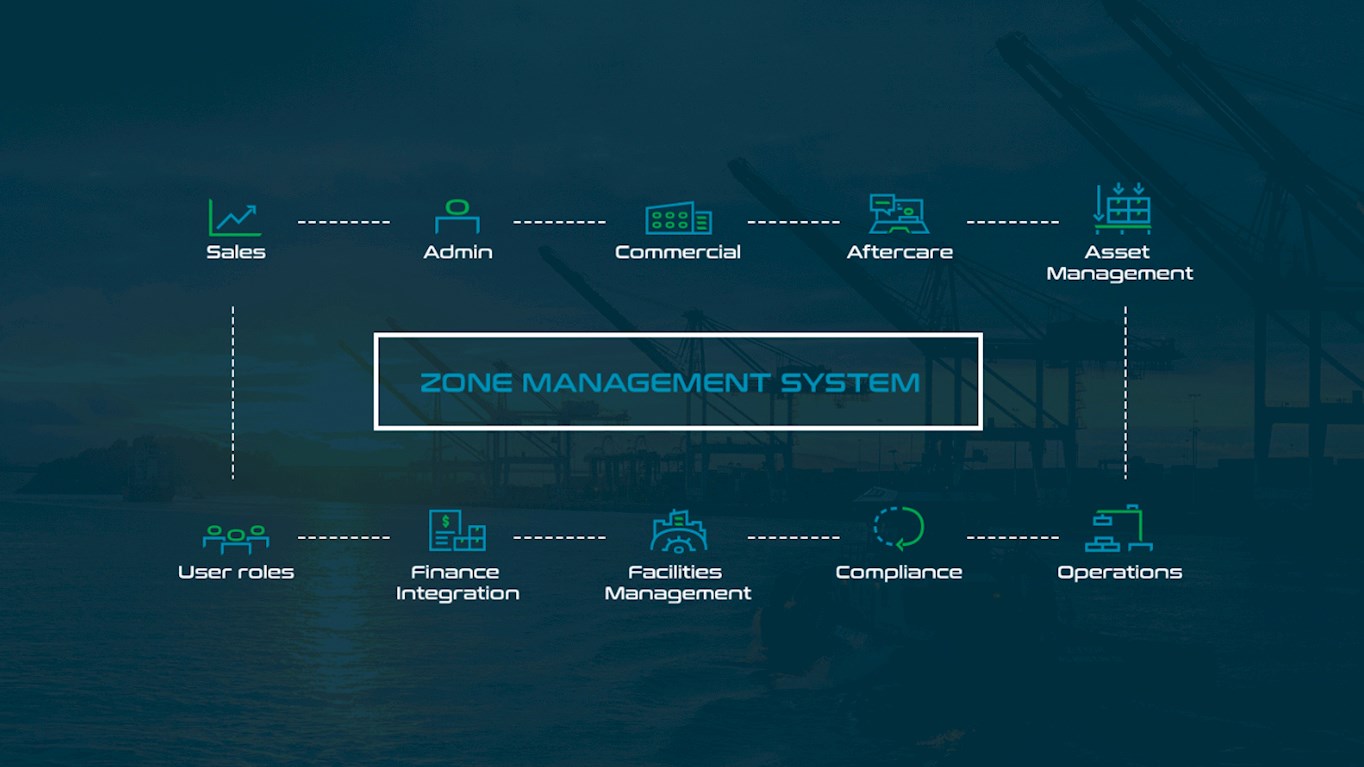 Key Platform Features
Operations
Gate Ops
Warehouse Mgmt System
Transport/Fleet Mgmt
Reefer/Cold Warehouse Mgmt
Container & ODC Yard Ops
Equipment Management
Abandon goods Management
Asset Management
Asset Register
Assets Geo coding Leased Report
Booking Report
Asset Pricing
Fixed Assets Management
Depreciation Management Asset
Retirement
Facilities Management
Planned Maintenance
Reactive Maintenance
Maintenance Schedule
Project / Work Order Contracts
Resource Management
Warranty
Management
Facility Handover
Facility Hand back
Contractor Management
Compliance
We work with you to understand your specific finance requirements
User Roles
User Roles Localization
Other Configurations
Finance Integration
Receivables Payables
Payment Gateway
Sales
Enquiry
Prospect / Application KYC Verification
Contacts
Accounts Reservation
Booking
Admin
Company Registration License
Building Permit
EHS Approval
EHS Permits
Work Permits
Emp Visas / Permit Employee Letters
Commercial
Lease Agreement Utility Meter
Reading Container Yard usage
Open Storage
Waste Disposal Access Card
Aftercare
Customer Complaint
Customer Feedback
View Customer Profile
View Lease details
Services availed report
Financial Report
Trade Report
Communication Report