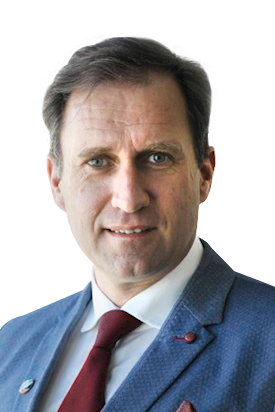 Daniel Van Otterdijk
Group Chief Communications Officer
Daniel is the Chief Communications Officer of Group Communications at DP World. He is accountable for building and delivering the Group's communication and brand strategies, alongside managing stakeholder communications across DP World Group and across all communications disciplines. Daniel also advises DP World's Group Chairman and CEO, as well as the global leadership team, on all communications and brand-related matters.
Daniel is a seasoned communications specialist with a wealth of international experience spanning over 20 years across Europe, the Middle East, the Americas, and Asia. He has worked in various markets and industries including Energy, Oil and Gas, Medical, Retail and Technology. Prior to joining DP World, Daniel worked for Royal Dutch Shell for 17 years as a communications specialist, advising on corporate brand-building, reputation management and internal and external communications. He has served as a Non-Executive Director in the Communications industry.
Daniel has a BSc in Science from Victoria University in Wellington in New Zealand. He is a Dutch national, but has spent 12 years in New Zealand, and the last 18 years in the UK.