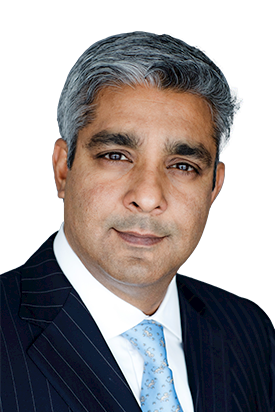 Raj Jit Singh Wallia
CEO & MD, Central Asia
Raj Jit Singh Wallia is CEO & MD, Central Asia.
A former banker and restructuring professional, he has a range of international experience across functions, markets, products and the maritime sector. Before joining DP World, Raj Jit worked for DP World's parent company Dubai World as Group Head of Corporate Finance and Treasury. He was hired to lead the group's financial restructuring in 2009 and played a lead role in the overall restructuring of Dubai World and its subsidiaries.
As a banker he was a Managing Director with Deutsche Bank in Singapore where he headed the Asian High Yield and Leverage Loans origination business. Prior to that, Raj Jit was a Managing Director with ING's Leverage Finance and Sponsor Coverage Group in London with specific responsibility for Central and Eastern European countries. During his banking career he has been involved in various credit origination, credit structuring, coverage, strategy and management roles.
Raj Jit holds a Bachelor of Science degree in Industrial Engineering from the Ira A. Fulton School of Engineering and Applied Science at the Arizona State University.