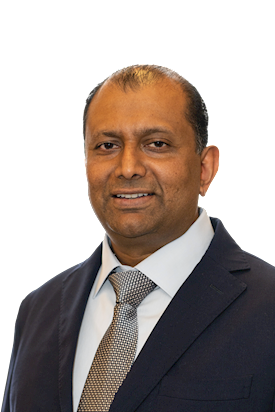 Mike Bhaskaran
Group Chief Operating Officer,
Digital Technology
Mike Bhaskaran is the Group Chief Operating Officer, Digital Technology for DP World. He is responsible for driving the digital transformation of all parts of our value chain globally and operates all aspects of our technology presence, driving global business process improvement and systems implementation.
Mike has valuable experience in Blockchain, e-commerce technology, and driving innovative digital capabilities in complex supply chains at scale. Mike started his career within Engineering before moving into Distribution Operations and Supply Chain at Dell Computer Corporation. Prior to joining DP World, Mike was the Chief Supply Chain Officer at Staples Inc.
Before that he worked various other global organizations including Amazon, The Gap Inc, Starbucks Corporation and Beyond the Rack Inc, where he was responsible for all technology infrastructure and software development efforts.
Mike has a Masters in Industrial Technology & Engineering from Utah State University in the USA and an MBA from Krannert Graduate School of Management at Purdue University in the USA.