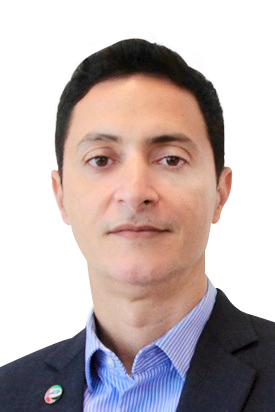 Juan Carlos Sahdala
Group Chief Planning & Project Officer
Juan Carlos Sahdala is the Chief Planning and Project Officer at DP World. He is responsible for managing and implementing DP World's development projects globally. Juan Carlos has developed most of his corporate career within DP World, where he has worked in several roles in the Projects Department where he started in 2003 as a Site Project Manager.
Prior to joining DP World, Juan Carlos worked for several international consultancy and construction firms in the Dominican Republic. He has over 25 years of experience, the majority of it being in the field of Marine Heavy Infrastructure and Project Management.
He graduated from the Georgia Institute of Technology with specialisation in Construction Management and Geotechnical Engineering.