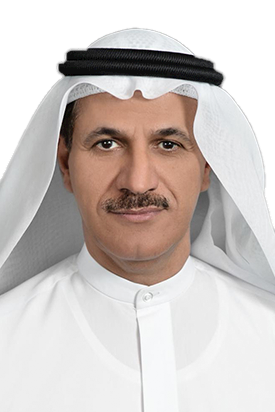 H.E. Sultan bin Saeed AlMansoori
Independent Non-Executive Director
H.E. AlMansoori was the Minister of Economy in the UAE from 2008 until 2020. He currently holds a number of positions including, Chairman of the Supreme Committee for Consumer Protection and Chairman of the Co-ordinating and Economic Co-operation Committee.
Prior to his position as the Minister of Economy, H.E. AlMansoori was the Minister of Government Sector Development and Minister of Transport and Communications, between 2004 and 2008. H.E. AlMansoori holds a Bachelor's degree in Industrial Engineering and Management Systems from Arizona State University, USA, and a Diploma in Computer System Analysis from the Institute of Computer Technology, Los Angeles, California, USA.
He was appointed to the Board as an Independent Non-Executive Director on 05 August 2020.
We use cookies on this site to enhance your user experience. By continuing to visit this site you agree to our use of cookies. Learn More