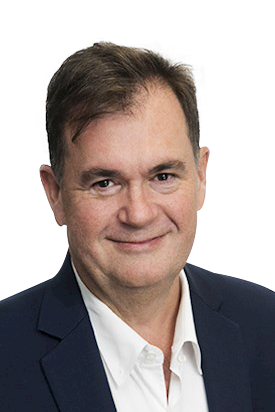 Glen Hilton
Chief Executive Officer & Managing Director, Asia Pacific & Australasia
Glen's expanded leadership role comes at a time when DP World strives to strengthen its footprint by combining Australia and Asia Pacific regions, which will in turn create a robust and harmonious regional bloc.
Prior to the current appointment, he was Chief Executive Officer and Managing Director of DP World Australia, in January 2019. Glen's stevedoring career began in Adelaide, Australia where he served as Chief Executive Officer of CSX World Terminals' local operation.
CSX's acquisition by DP World brought Glen into the Group in 2005. He was soon entrusted with leading DP World's port operation in the Dominican Republic. During his first year, Glen successfully managed the RTG operation and delivered 80 per cent growth. After two years working near the intersection of global trade, Glen became regional head of DP World's South East Asian operations, responsible for port and terminal facilities across the region.
In 2013, Glen was Chief Executive Officer of Malaysia's largest container terminal at the Port of Tanjung Pelepas (PTP). With an annual container throughput of 5.9 million TEUs and 20,000 employees on site, he successfully optimised operations to drive greater capacity and growth. Glen has also been based in Singapore working with Chinese suppliers of port-side investments in Turkey, Europe and South-East Asia.
DP World's current Asia Pacific portfolio features businesses within China, Hong Kong SAR, South Korea, Philippines, Thailand, Vietnam and Australia.