Developing new talent in logistics
Giving people a good education plays an important role in economic development no matter where you are in the world. It's one of the key pillars of our Our World, Our Future strategy and was part of the thinking behind DP World Academy, a new training centre offering professional-level courses in port operations and logistics.
Located at the Port of Caucedo in the Dominican Republic, DP World Academy shares our knowledge and expertise in logistics with people who are already working in logistics and supply chain jobs, as well as graduates hoping to gain a foothold in the industry. By boosting the career prospects of those who enrol, the academy aims to widen the talent pool in our sector and will hopefully become an important training centre in the Dominican Republic, and the wider region.
We launched with three courses covering terminal operations at different levels and in the first six months alone, over 50 people have benefitted from the training. Just as importantly, they've been giving our courses the thumbs-up.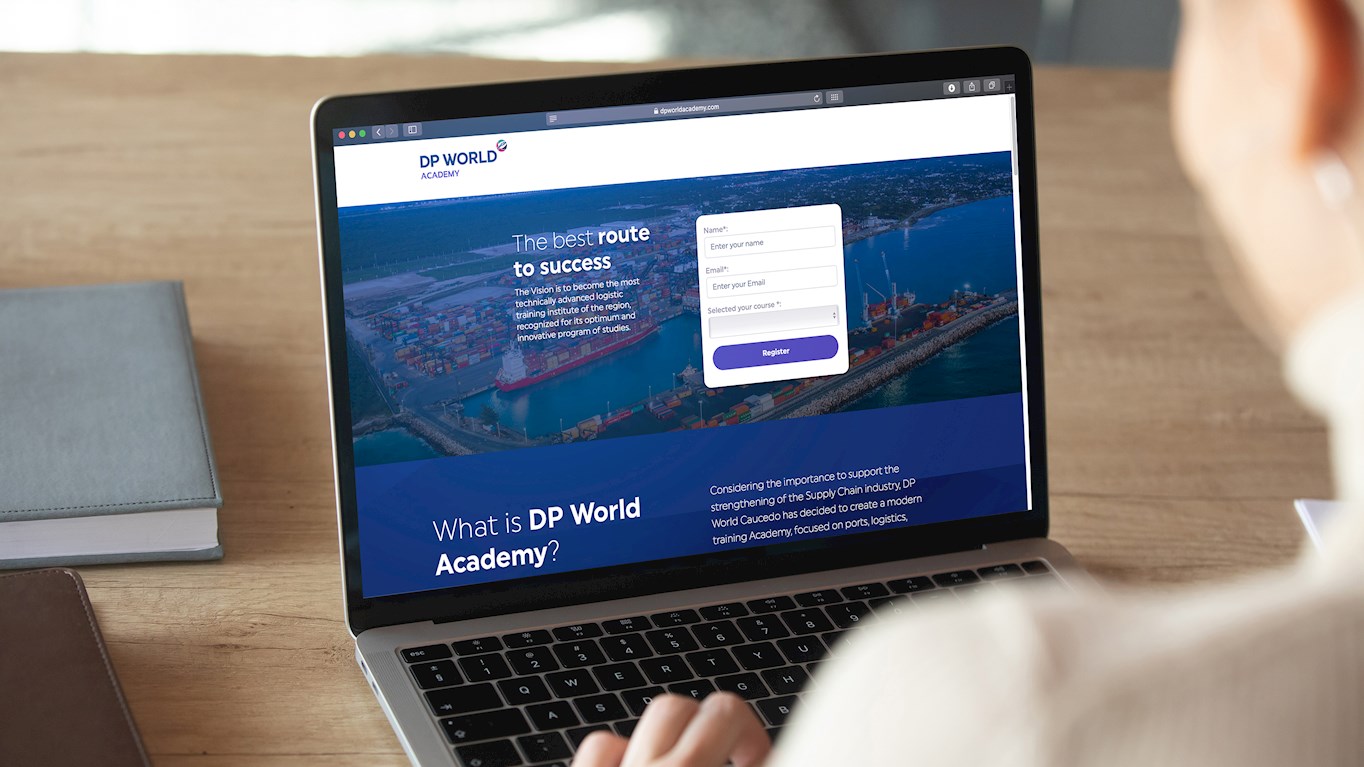 Penelope Peña is the CEO of Transcapital America and she completed Fundamentals of Terminal Operations. "Based on what I've learned, I feel more than ready to go into the market to work. I recommend others take training at this centre – it will enrich your knowledge, contributing to the logistics and port industry," she said.
Looking for new ways people like Penelope can strengthen their skills and knowledge in leadership, strategic thinking, innovation and technology, we've started working with other academic institutions such as INTEC, Barna Institute and Georgia Tech and adding to our portfolio. Our new courses cover practical skills such as equipment operation as well as management training in supply chains, logistics and leadership.
So far, graduates have been giving DP World Academy glowing recommendations. "It has been a gratifying and enriching experience as I work in logistics but needed to fill in my knowledge of port operations," adds Ariel Núñez, Huawei Logistics Manager. "Complementing this knowledge with a visit to the terminal has been excellent. I urge all professionals in the sector to sign up for the different courses offered at the DP World Academy."
Take a deeper dive into the courses at https://dpworldacademy.com.
This story is just one of the ways we connected people, markets and nations. Find out more in the annual Smarter Trade report
View here