New General Director of Customs Visits DP World's Installations
Date: 20/08/2020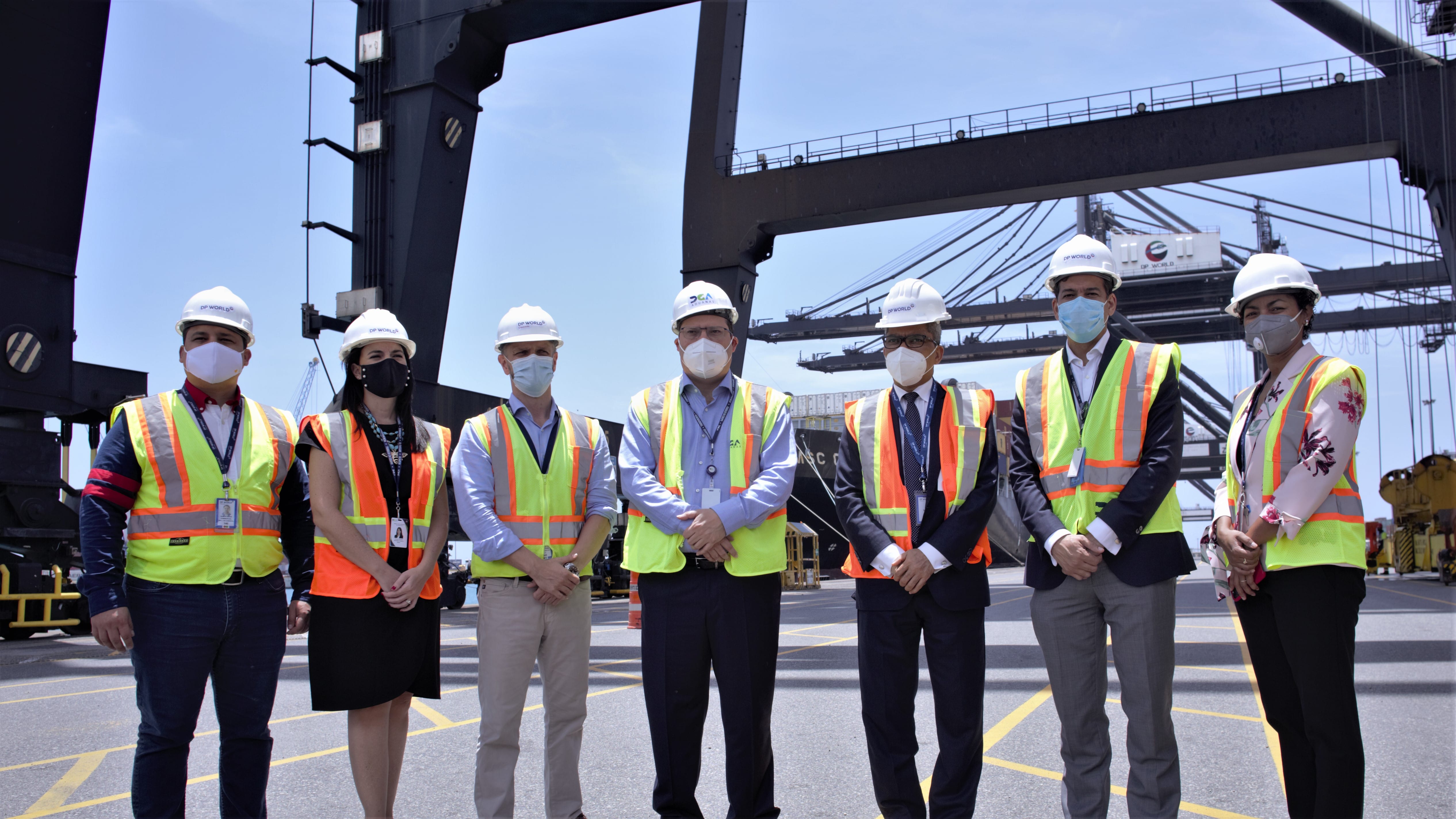 Santo Domingo, Boca Chica. 20 August 2020.- The DP World Caucedo port terminal this Thursday received a visit from new General Director of Customs, Eduardo Sanz Lovatón, which reflected the commitment by both institutions to contribute to the economic growth and competitiveness of the country.
During the visit the General Director of Customs was accompanied by Morten Johansen, the CEO of DP World Caucedo, as well as by company directors, who showed him around the terminal's operations, its projects for expansion and the security systems with which the port operates.
The representatives of both institutions discussed the opportunities for collaboration in order to strengthen the services offered by the institution, focusing on achieving the digitalization of all the processes involved.
The Customs Director stated that the institution assumed a process of transformation oriented towards working more quickly and expeditiously to facilitate trade and the business climate in the Dominican Republic. The director toured all of the terminal´s installations and the areas corresponding to the Logistics Park.
Morten Johansen, the CEO of DP World Caucedo, stated, "We are focused on being leaders in global trade, and our objective is to turn the Dominican Republic into the main logistics HUB in the Americas. The General Customs Directorate is a key player in achieving this objective."
About DP World Caucedo
DP World Caucedo has strict security mechanisms and an advanced technological platform, strengths that make the organization the most important port in the Dominican Republic. The strategic location of DP World Caucedo and its proximity to the airport lend it excellent connectivity that allows it to be a center for storage, distribution and a provider of logistics solutions for large domestic and international companies.