Santos Port Operators Hold Christmas Campaign for Needy Children
Date: 25/07/2019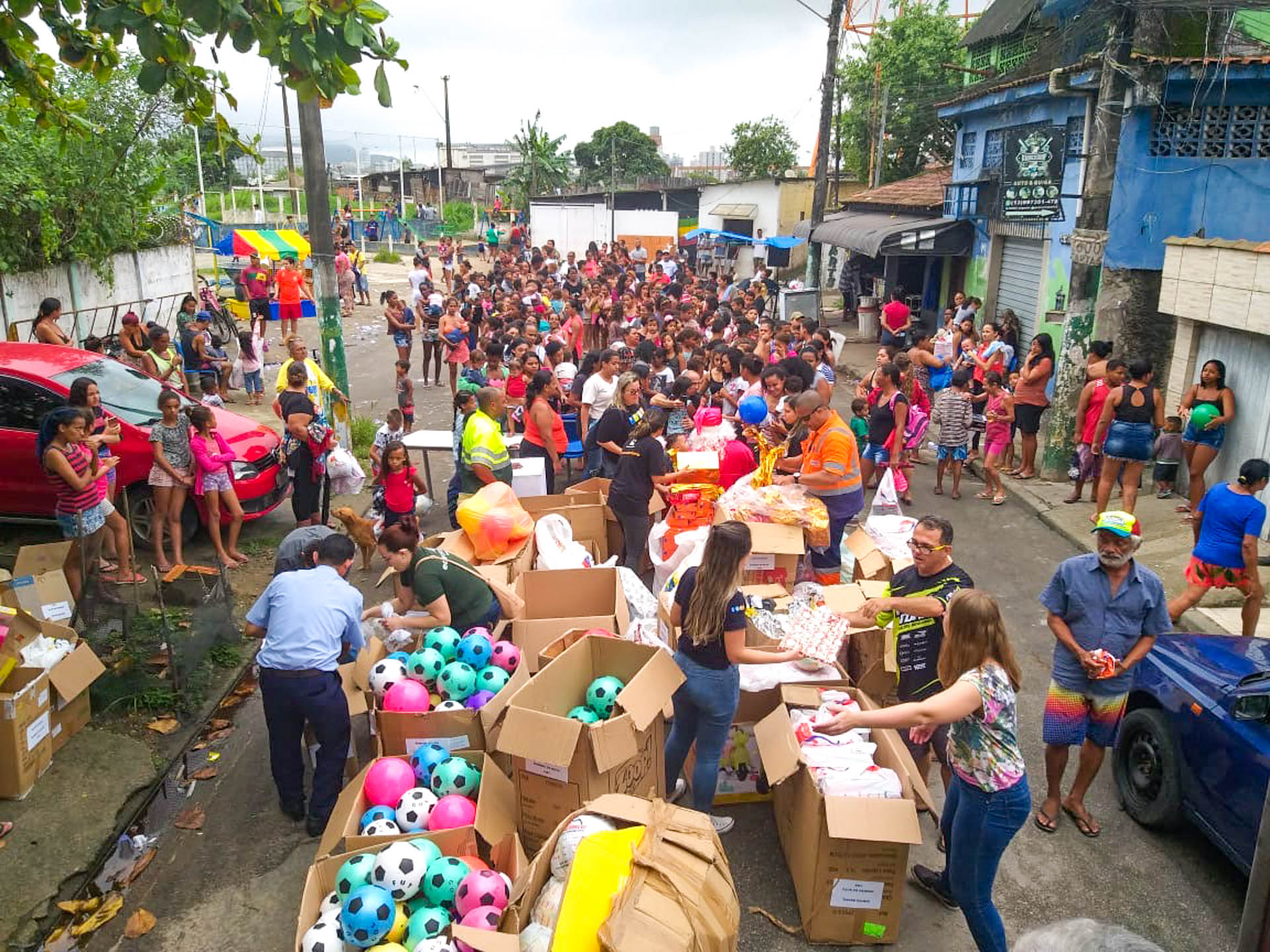 The four largest terminals of the Port of Santos provided a more special Christmas for more than one thousand children of Baixada Santista, in a social action called "Charity Container" (in portuguese: Contêiner do Bem), which aimed to collect and distribute Christmas gifts in communities among Santos and Guaruja.
The initiative aimed to stimulate a healthy competition in the Port, since for each donation of an employee, companies doubled the total number of collections.
All donations were delivered on December 18th by a truck that carried a container full of toys – an allusion to the symbol that represents the activity of the port terminals. Also, company volunteers were involved in this solidarity delivery to families living in needy communities.
Sobre a DP World Santos
DP World Santos was created after the consolidation of the purchase of Embraport by the DP World Group (Dubai Ports World), a process that took place in December 2017. The company is responsible for the operation of one of the largest private port terminals in Brazil, left bank of the Port of Santos (SP). With investments of R $ 2.3 billion, it provides more than 800 direct jobs and 1,500 indirect jobs.
Installed in a strategic area with access by sea, road and rail, the project has 653 meters of dock, 207 thousand square meters of courtyard and capacity of annual movement of 1.2 million TEUs (unit equivalent to a container of 20 feet).
We use cookies on this site to enhance your user experience. By continuing to visit this site you agree to our use of cookies. Learn More