DP World Santos to handle more than 1 million TEUs in 2022
Date: 14/12/2022
Handling was recorded for the first time in a year since operations began in 2013: expectation is to close 2022 with about 15% more than the previous year
DP World Santos exceeded 1 million TEUs handled in a single year. The number is equal to 583,000 containers. The milestone is unprecedented for the terminal and occurred during the operation of the ship Log-In Pantanal, from the shipowner Log-In.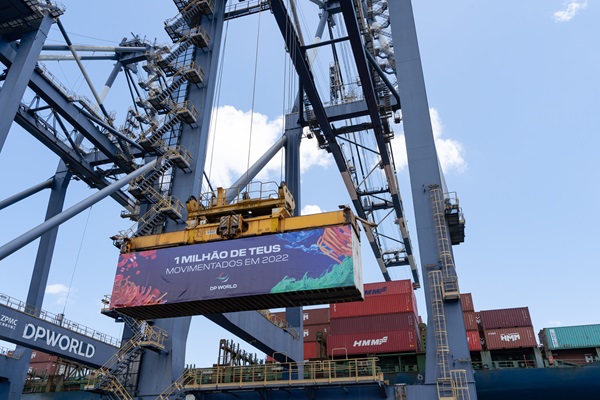 Of the total full loads handled this year, 24% corresponded to exports, highlighting the food and commodities segments (paper, minerals, and ceramics) and 20% to imports, with the chemical, automotive, and machinery and equipment production sectors.
The handling in the year 2022 is already 13% higher than the one registered in the whole of last year, when it reached 948 thousand TEUs, and corresponds to about 25% of the handling of the Port of Santos in the year. By the end of the year, container handling must exceed that of 2021 by about 15%.
Fabio Siccherino, CEO of DP World Santos, celebrates the milestone and highlights that, despite recent handles to diversify the terminal's activities, container operations remain a fundamental part of the company's business strategy. "We are working so that soon new investments will be announced to ensure even more capacity for the Port of Santos to stay ahead of demand," he highlights.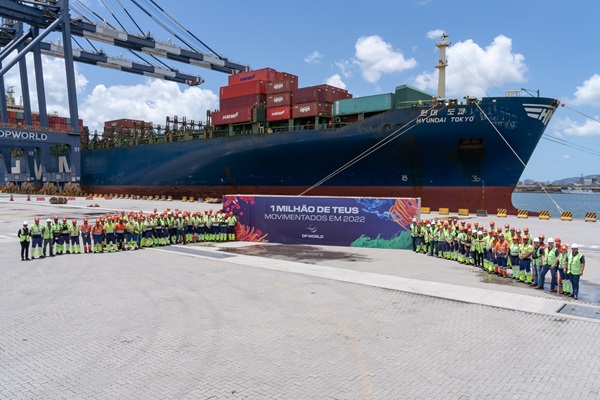 We use cookies on this site to enhance your user experience. By continuing to visit this site you agree to our use of cookies. Learn More