DP World Santos promotes fifth edition of holiday event for employees' children
Date: 25/07/2019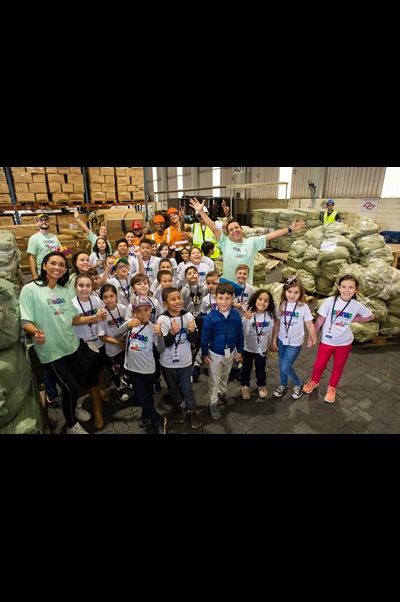 In July, DP World Santos, one of the largest and most modern private port terminals in the country, located in the left bank of the Port of Santos, is holding for the fifth consecutive year the event "Férias na DP World" (in English: "Holidays at DP World"), aimed to employees' children with ages from 6 to 12 years.
Since 2014, the action reached over than 600 children, aiming to increase their perception about the importance of the largest Port of the country. Besides, it presents the professions related to a port terminal and brings closer employees' families to the company.
As part of the schedule programme, kids are welcomed with a breakfast, followed by a presentation about the terminal, which explains in a very didactic way how the port operation works, types of cargo, and equipment's used for operations. Between activities offered, the group participates in a drawing competition, take a bus tour to see the terminal's facilities and infrastructure, and see the equipment used in operational areas, such as forklifts, RTG (Rubber Tyred Gantry) and Quay cranes. They also visited some container stuffing and stripping operations and breakbulk operations.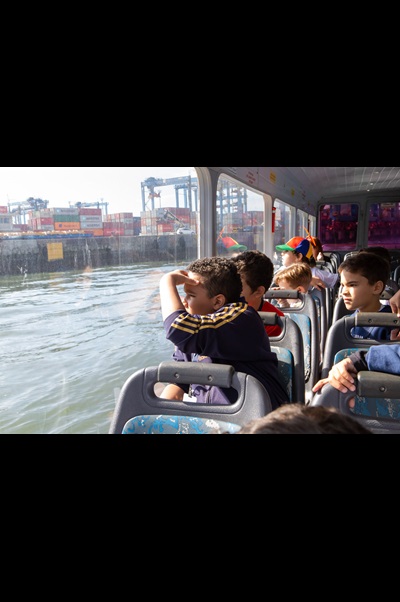 The children also take a ride on the Catamaran (maritime transportation utilized by the company's employees) for a history class on the largest port in Latin America and learn a little about the fauna, flora and mangroves that make up the region's ecosystem.
During the lunch time, there is a special menu prepared with several options, including French fries, hamburgers, meatballs and ice cream. Furthermore, each child have the opportunity to eat with his or her father or mother.
In the afternoon, the group is taken to a leisure area, where recreators conduct several games. In total, more than 200 children are participating in the five days of "Férias na DP World".
Gabriel Setten, Head of Corporate Communication at DP World Santos, explains that the event works to promote the integration of children into their parents' environment. "Welcoming children to the Terminal is a way to contribute to the education of our Team Member's children and bring them closer to the Company, attracting future professionals," he said.
We use cookies on this site to enhance your user experience. By continuing to visit this site you agree to our use of cookies. Learn More