DP World Santos opens inscriptions for the fifth edition of Vacation Internship Program
Date: 03/06/2019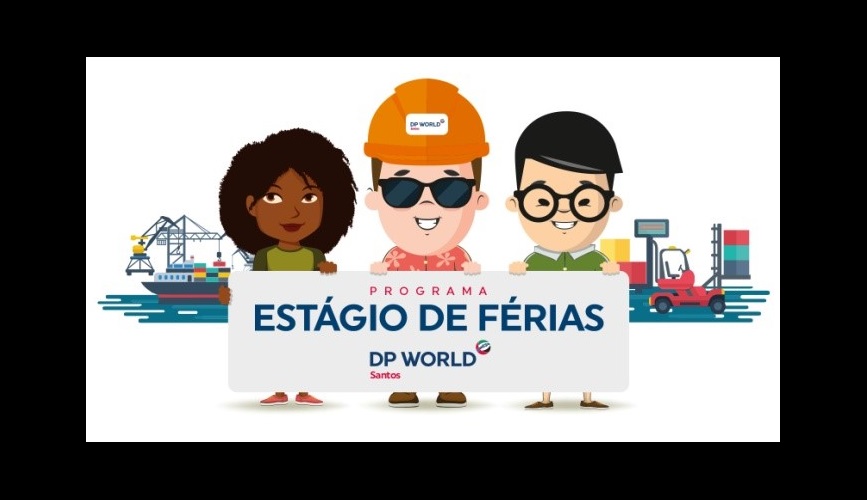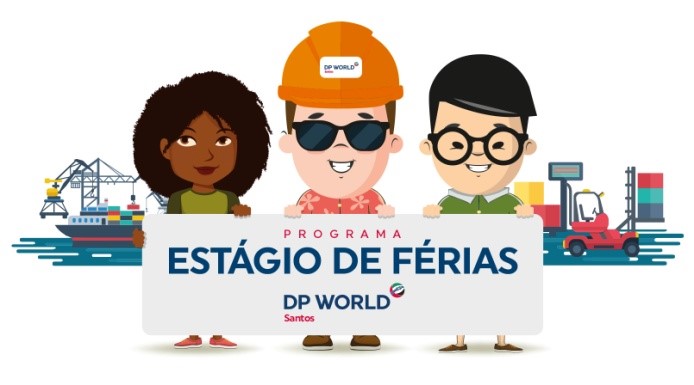 DP World Santos, one of the largest and most modern private port terminals in the country, installed on the left bank of the Port of Santos, starts on Saturday, June 1st, the inscriptions for the fifth edition of the Vacation Internship Program.
The purpose of the initiative is to offer university students in the region the opportunity to experience in practice all the knowledge acquired in the classroom. In addition, the program allows an approach to the routine of a port terminal through the exchange of experiences between areas and interaction with other professionals.
With a duration of one month, the program will recruit in this edition students from the courses of Engineering, Business Administration, Foreign Trade, Accounting, Law, Economics and Nursing.
The inscriptions will take place from June 1st to 9th, through the website www.dpworldsantos.com (in the Work with Us tab). Those enrolled will be submitted to online tests in English and Portuguese, and the best candidates will go through face-to-face interviews with the People Department.
Those selected will carry out the internship at the company from July 1st to 30th, and will receive a grant in the amount of a minimum wage, life insurance, transportation voucher and meal voucher. At the end, they will receive a certificate of completion of the Program.
Karina Abreu, DP World Santos People's Department Coordinator, points out that from 2013 until today, the company has had more than 80 trainees absorbed in several areas.
Regarding the Vacation Internship, she explains that although there is no certainty that students will be absorbed after the Program ends, the effectiveness record is very positive. "Adding all the editions, more than 30% of those who have participated were absorbed into the regular trainee or even contracted by the company" she says.
Service
Registration period: June 01 to 09.
Courses: Engineering, Business Administration, Foreign Trade, Accounting, Law or Economics
Prerequisite: Students from Universities of the region of Santos with forecast of completion of the course between December 2020 and December 2021.
Subscriptions by the site: www.dpworldsantos.com
May 2019
Press Information:
Gabriel Setten
+55 (13) 3213.0719 / +55 (13) 99651.5194
We use cookies on this site to enhance your user experience. By continuing to visit this site you agree to our use of cookies. Learn More