DP World Santos joins the Pink October Campaign
Date: 16/10/2019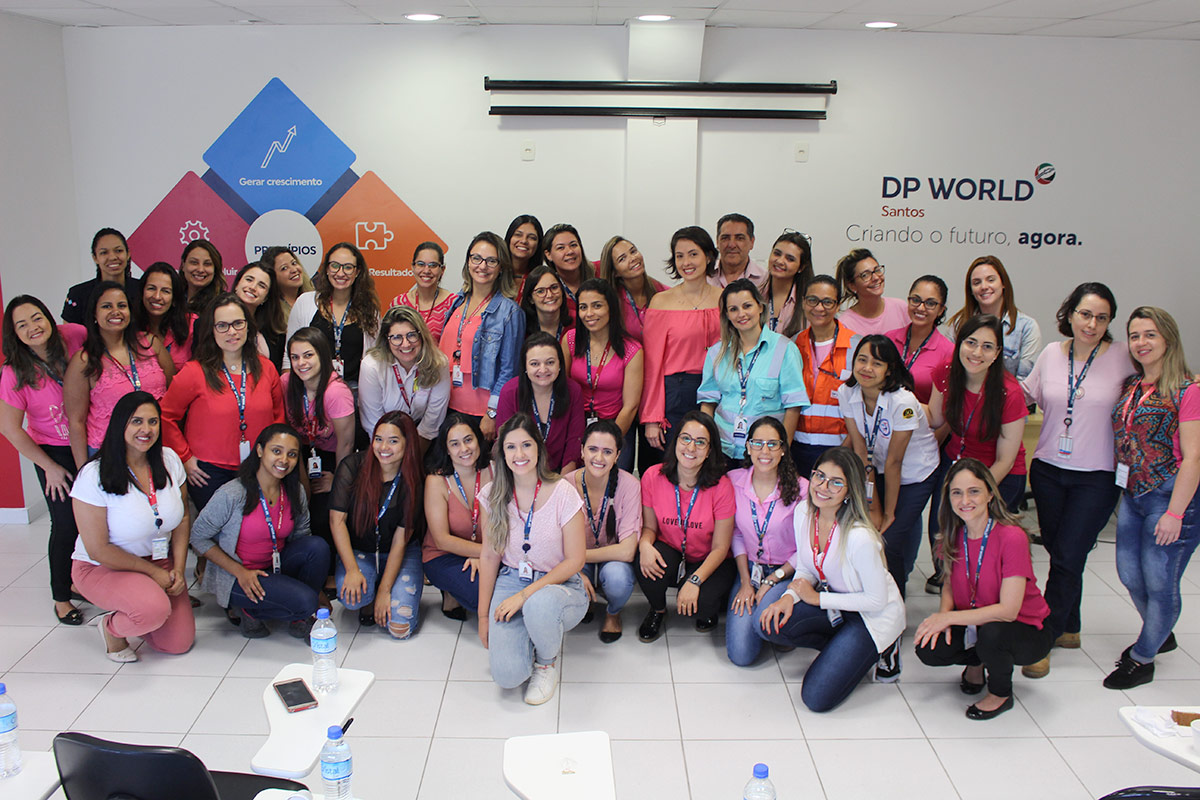 DP World, one of the largest and most modern multipurpose private port terminals in the country, located on the left bank of the Port of Santos, is supporting – for another year – the Pink October campaign, by raising awareness of the importance of prevention against breast cancer, one of the diseases with the highest mortality rates among women.
As a way of demonstrating support for the cause, a lecture was given by a physiotherapist and founder of the portal "Vai por mim", Roberta Perez, which was diagnosed with breast cancer at the age of 27 and today, after winning the fight against cancer, supports other women in this cause by promoting motivational conversations about self-knowledge and behavioral changes.
The schedule of the month also includes a free exam day within the company. On the 18th, a DP World medical specialist offers breast ultrasound services for terminal members. The initiative aims to emphasize the importance of having preventive tests, which is crucial to discover the disease at an early stage and to increase the chances of cure.
In addition, the terminal is conducting an internal awareness campaign throughout the month, distributing ribbons in the color of the movement, and encouraging members to wear pink clothes that symbolize the fight against breast cancer.
About DP World Santos
DP World Santos is one of the largest private multimodal terminals in Brazil, located on the left bank of Porto de Santos (SP).
With investments of R $ 2.3 billion, it provides more than 800 direct jobs and 1,500 indirect jobs.
Installed in the strategic area with access by sea, road and rail, or development with 653 meters of pier, 207 thousand m² of patio and annual capacity of 1.2 million TEUs (unit equivalent to a 20 foot container).
October 2019
Press information:
Gabriel Setten
+55 (13) 3213.0719
+55 (13) 99651.5194
We use cookies on this site to enhance your user experience. By continuing to visit this site you agree to our use of cookies. Learn More