DP World Santos is the first port terminal in the country to reuse 100% of the waste generated
Date: 25/04/2022
Disposal towards energy reuse is part of the project that will eliminate discards in
"garbage dumps"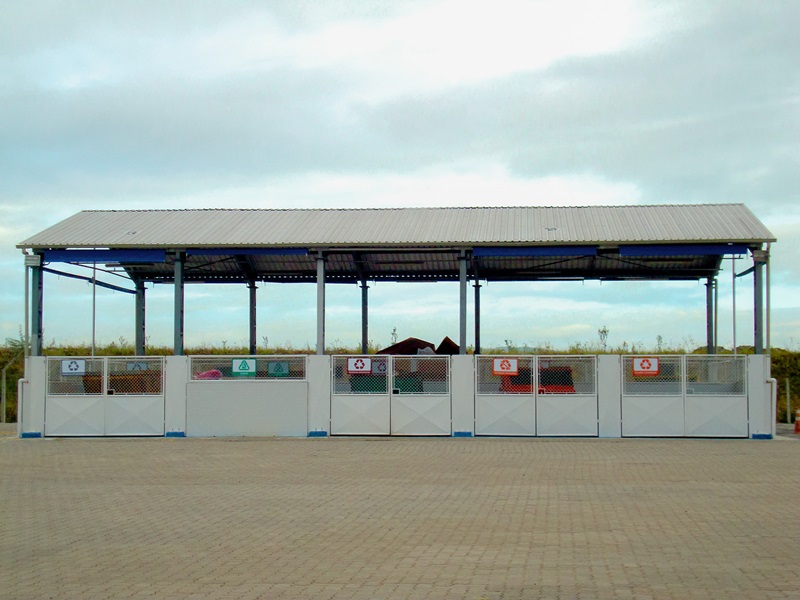 DP World Santos became the first port terminal in Brazil not to dispose of waste to landfills. The project known as
Upon implementation of the Zero Landfill project, wastes such as pulp and yard sweepings, toilet paper, and organic material, among others will be transformed into fuel for cement kilns, using an energy reuse technology called CDRU (Fuel Derived from Urban Solid Waste). The action duly licensed by the competent environmental agencies positively affects the conservation and rationalization of mineral and energy resources and does not generate new environmental liabilities.
In February 2022, all the waste generated by the terminal was reused in some way, of which 38.5% was destined by DP World Santos for recycling, another 20% was transformed into fuel by means of CDRU energy reuse technology, and 23.8% was sent for wastewater treatment. The rest was sent for co-processing, composting, oil re-refining, reverse logistics, among other destinations.
In the future, a bio-digester will also be installed for the organic food waste from the operational cafeteria.
"Waste management at DP World Santos is already performed in a way to minimize the amount of organic waste that is disposed in landfills. Upon implementation of the Zero Landfill project, we are intensifying the preservation of natural resources and raw materials, as well as the reduction of greenhouse gases, besides generating jobs and contributing to public health", explains Audrey Cortez, Environment Supervisor of DP World Santos.
It is worth noting that from January to December last year, DP World Santos had already destined 76.18% of all waste produced at the terminal for recycling, reuse, reverse logistics and energy reuse, with only 23.82% being sent to landfills - which will no longer happen, increasing the useful life of these sites.
About DP World Santos
DP World Santos is the corporation responsible for operating one of the largest and most modern private multipurpose terminals in Brazil, installed on the left bank of the Port of Santos (SP). With investments of R$ 2.3 billion, it provides more than 1,200 direct and 5,000 indirect jobs. Located in a strategic area with access by sea, road, and rail, the terminal has 1,100 meters of quay, a total area of 845,000 m2, and an annual handling capacity of 1.2 million TEUs (a unit equivalent to a 20-foot container) and 3.6 million tons of pulp.
We use cookies on this site to enhance your user experience. By continuing to visit this site you agree to our use of cookies. Learn More