DP World Santos is sponsor of the UNESCO's EXPO Brazilian Creative Cities
Date: 15/07/2022
Event takes place for the first time in Latin America. Discussions among Creative Cities from all over the world, together with 'the intense artistic-cultural programming' in Santos' Historic Centre

The private multipurpose terminal DP World Santos is a sponsor of the EXPO Brazilian Creative Cities Expo. The event takes place concurrently with the 14th Annual Conference of the UNESCO Creative Cities Network (UCCN), which is being held in Latin America for the first time, from July 18 to 24, at the Blue Med Convention Centre. The event's artistic-cultural programming is provided by the Santos City Hall.
The Brazilian Creative Cities Expo will have panels of professionals from prestigious institutions, such as Sebrae (Brazilian Service to Support Micro and Small Enterprises) and USP (University of São Paulo). It's open to the public through free registration on the website, presenting a global hub for the exchange of experience and data on culture, creativity and economy in urban contexts for UNESCO Creative Cities Network. It will also advance the 17 Sustainable Development Goals of the United Nations - of which the DP World Group, the leading provider of worldwide smart end-to-end supply chain logistics, enabling the flow of trade across the globe, is a signatory ., Guests can visit the DP World booth at the Expo and learn more about the operations carried out by the company, its ESG practices and initiatives for education, gender equity, the environment and sports incentive in the community.
The theme of the conference is "Creativity, the Road to Equality", with sessions that aim at highlighting culture and creativity as a way to build more inclusive and egalitarian communities, according to UNESCO's global premises. Attendants of the conference representatives of member cities from around the world. Santos is part of the UNESCO network since 2015.
Between July 21 and 24, at the city centre, there will be a an artistic-cultural programme that includes the seven creative segments of the Network - audiovisual, music, media arts, literature, crafts, design and gastronomy). It's free for the general public.
The city has a strong experience in relation to the so-called creative economy. Santos has been the setting for audiovisual productions and is a hub of the national film industry.
Alcino Therezo, DP World Santos' People Director, will be present in one of the Expo's panels on July 21st to discuss the importance of environmental, social and corporate governance - themes encompassed by the acronym ESG (Environmental, Social and Governance).
With him will be Alfredo Cordella, professor at Santa Cecilia University, Paulo Queija, consultant and facilitator at Sebrae, a non-profit private entity with the mission of promoting the sustainable and competitive development of small businesses, and Hudson Carvalho, member of the Startup Management Council.
The event is also sponsored by Terracom and Gelog, with support from the Government of the State of São Paulo, Sebrae-SP, and Blue Med Convention Center/GL Events.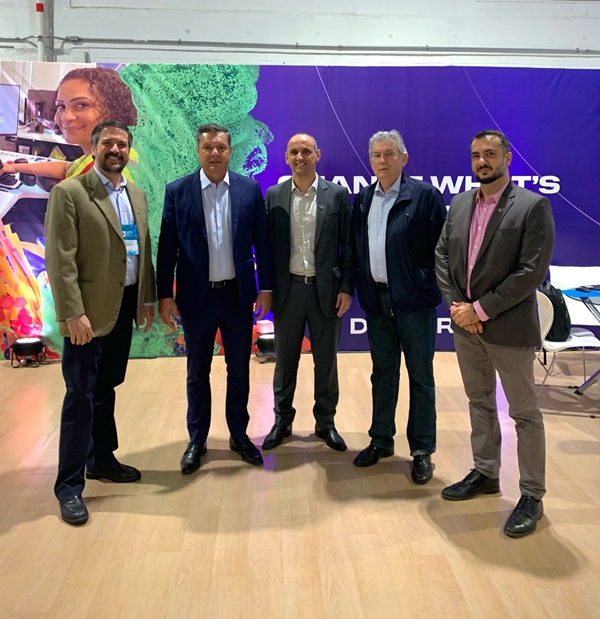 We use cookies on this site to enhance your user experience. By continuing to visit this site you agree to our use of cookies. Learn More