DP World Santos holds 7th edition of Friendly Driver Program, with free services for truck drivers
Date: 02/10/2019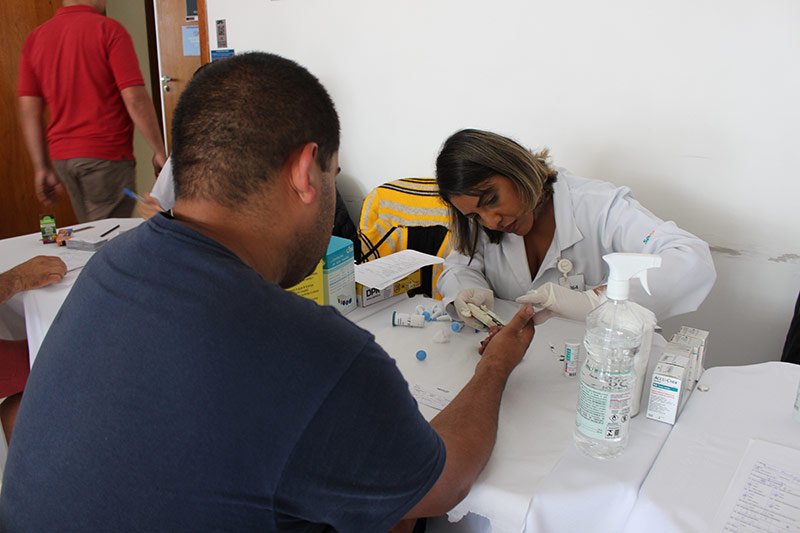 DP World Santos, one of Brazil's largest and most modern private multipurpose port terminals, situated on the left bank of the Port of Santos, will promote, between September 29th and 30th and October 1st, another edition of the Friendly Driver Program, which offers free services to truck drivers that access the terminal's facilities at the Port of Santos receive health and wellness services.
This is the 7th edition of the campaign, which will run on Tuesday, Wednesday and Thursday from 10 a.m. to 4 p.m. from 8:30 a.m. to 4 p.m. on the ground floor of the company building. The program includes basic health services, such as tests for blood pressure, blood sugar and visual acuity (vision), as well as free haircuts for participants.
DP World Santos has adopted strict protection protocols against Covid-19. The health professionals who will act in this action will follow all the control and hygiene criteria. The utensils will be sterilized, and the locations are marked to ensure safe social distance. Containers and totems with alcohol gel are available everywhere. In addition, kits with protective masks and alcohol gel will be delivered to all participants.
In addition to the services offered, the program's activities aim to raise awareness among truck drivers on the safety measures to be adopted both inside and outside the facilities. The drivers also participate in brief lectures and safety inductions that orient them on following traffic safety rules.
In six years, the action has served more than 2,500 drivers, and organizers expect this figure to be surpassed in 2020. The campaign also will raffle off prizes to participants.
About DP World Santos
DP World Santos is responsible for operating one of Brazil's largest private multipurpose port terminals, which is situated on the left bank of the Port of Santos in São Paulo. With a total investment of R$2.3 billion, the terminal generates 800 direct jobs and 1,500 indirect jobs.
Strategically located with access by sea, road and rail, the project has 653 meters of quay, 207,000 square meters of yard and annual container movement capacity of 1.2 million TEUs (20-foot equivalent).
For more information go to www.dpworldsantos.com
September 2020
Press information:
Aline Soares (13) 3213.0727 (13) 99724-2800
We use cookies on this site to enhance your user experience. By continuing to visit this site you agree to our use of cookies. Learn More