DP World Santos holds 5th edition of Friendly Driver Program, with free services for truck drivers
Date: 05/09/2018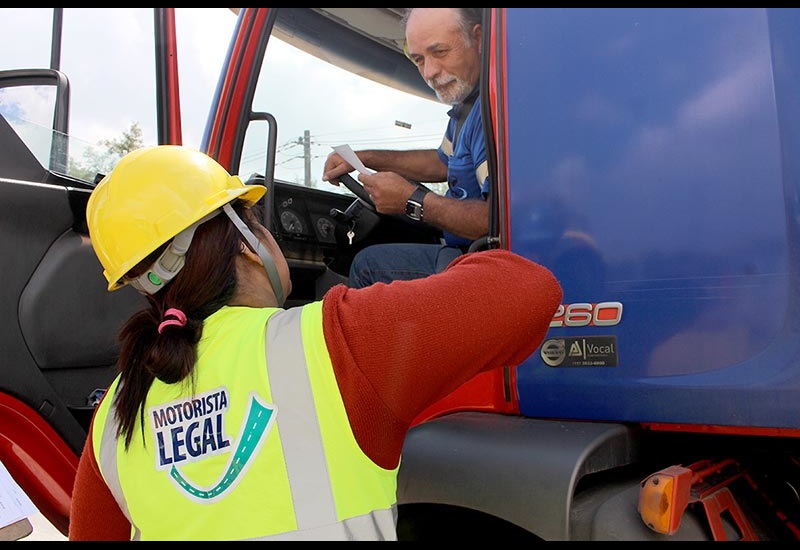 DP World Santos, one of Brazil's largest and most modern private port terminals, situated on the left bank of the Port of Santos, will hold another edition of its Motorista Legal (Friendly Driver) campaign on August 29, 30 and 31, during which truck drivers serving the terminal's facilities at the Port of Santos receive health and wellness services.
This is the fifth edition of the campaign, which will run from 9 a.m. to 4 p.m. The program includes basic health services, such as tests for blood pressure, blood sugar, cholesterol and visual acuity (vision), as well as free haircuts for participants.
In addition to the services offered, the program's activities aim to raise awareness among truck drivers on the safety measures to be adopted both inside and outside the facilities. The drivers also participate in brief lectures and safety inductions that orient them on following traffic safety rules.
In five years, the action has served more than 2,000 drivers, and organizers expect this figure to be surpassed in 2018. The campaign also will raffle off prizes to participants.
More technology, safety and agility for drivers
Another new development in this edition of the Friendly Driver Program is that DP World Santos is launching this month a new internal process for expediting service for drivers accessing its terminal.
Once the driver enters the terminal for loading or unloading, they receive a pager that is similar to the devices currently used by major restaurant chains.
By lighting up and vibrating, the device indicates to drivers the time and place for them to go to the warehouse and perform their operation.
The technology will be used to assist drivers serving the cross-docking area with various types of cargo, such as cotton, wood, pulp, ore, etc.
With this initiative, DP World Santos expects to reduce by 20% the time drivers spend waiting in the yard. The process also aims to improve operational safety, since it reduces the circulation of pedestrians in the waiting room, access ways and parking area for semi-trailers.
SERVICE: Friendly Driver
The Friendly Driver initiative is free for truck drivers serving the Port of Santos.
Days: August 29, 30 and 31
Time: 9 a.m. to 4 p.m.
Place: Terminal DP World Santos (Estrada Particular da Codesp S/N)
We use cookies on this site to enhance your user experience. By continuing to visit this site you agree to our use of cookies. Learn More