DP World Santos became part of the World Logistics Passport
Date: 25/08/2021
The program, which is an initiative of the Government of Dubai, aims to encourage and facilitate trade promotion among Emirati companies between countries in the southern hemisphere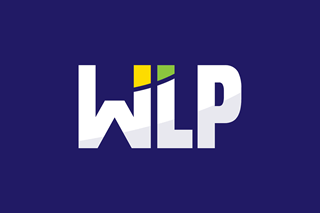 DP World Santos, one of the largest and most modern private multipurpose terminals in the country, installed on the left bank of the Port of Santos, became part of the World Logistics Passport (WLP), an initiative of the government of Dubai, in the United Arab Emirates, which seeks to expand the flow of trade between emerging markets.
The port terminal is the first in Brazil to join the program. It was selected for its strategic location, its relevance in the southern hemisphere, and its logistical efficiency, which make it one of the private ports with the most movement in the country.
Joining the World Logistics Passport must facilitate the terminal's trading promotion with countries in the Middle East, Asia, and Africa through new maritime export routes, taking advantage of Dubai as an integrating hub between ports and airports, and providing economic efficiency and access to new markets by connecting members from 15 countries.
In Brazil, besides DP World Santos, Viracopos International Airport and Santos Port Authority have joined the WLP. However, more than 300 global industry players have already been selected to join the program.
In the case of DP World Santos, the partnership aims to add new destinations for the country's commodities, accelerate the export programs in place, and increase the local presence of the main imported products consumed by Brazilians.
"This worldwide project benefits the trading routes of companies and the development of new business, also benefiting the Brazilian export agenda with fast tracking of cargo handling, reduction of administrative costs and advancement of cargo information", highlights Fábio Siccherino, President of DP World Santos.
Upon free joining, the initiative is configured as a kind of loyalty system, which offers advantages to customers who bring their cargo to DP World Santos through maritime routes that pass through the associated logistics hubs. Members receive financial and non-financial benefits, in ports, airports, customs, banks and partner business associations by demonstrating increase in volume of their business.
The program will already start to be used by some of the terminal's main customers, with expectations of an increase in cargo handling in the coming months due to the greater efficiency in relation to cost and time offered to WPL members, besides the possibility of promoting the trading of DP World Santos and attracting new customers.