DP World Santos abre vagas para estágio no início de 2023
Date: 31/08/2022
Drivers accessing the terminal in the next few days will receive information on safety and health care and wellness
DP World Logistics, the logistics branch of the DP World Group in the country, announces the hiring of Daniela Zicari di Monte to assume the position of Director of the company.
The executive reports directly to the Chief Executive Officer of DP World Santos, Fábio Siccherino, and she has as main mission to strengthen the company's performance in the segment, expanding the market share of DP World Logistics from its portfolio of door-to-door services. She assumes the duties this month.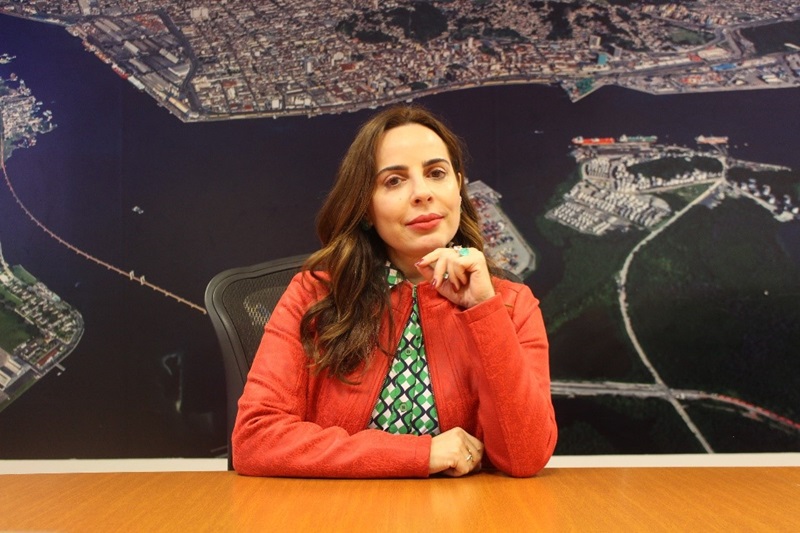 The newly hired executive has over 20 years of experience in the global maritime industry, and she has worked in national and multinational companies such as Blu Logistics Group, DHL, Kuehne+Nagel and Maersk Line. She has expertise in P&L Management, integrated logistics solutions and NVOCC, sea, air, and land services, as well as experience with shipowners, trade routes, pricing, sales, and marketing.
Daniela has a degree in Mechanical Engineering from Mackenzie University, with international qualifications such as HSM Expo Management Executive Education and International Exponential Management Executive Program, XBA - Nova School of Business & Economics.
DP World is the only company in the Port of Santos to act as port terminal and also as NVOCC offering a complete logistics of the customers' cargo in import and export operations. The complementary activities are part of the company's strategy to consolidate itself as a global trade facilitator, with competitive solutions that contribute to add value to its customers' global chains.
We use cookies on this site to enhance your user experience. By continuing to visit this site you agree to our use of cookies. Learn More