DP World receives new weekly service connecting Europe and the Mediterranean to the East Coast of South America
Date: 27/09/2023
The first call took place on September 25th, with the Xin Nan Tong vessel from Cosco Shipping Lines
DP World, operator of one of the largest and most modern private multipurpose terminals in the country, located on the left bank of the Port of Santos, announces the arrival of a new line of commercial services from the shipowners Cosco Shipping Lines/OOCL and Ocean Network Express (ONE). The service, named East Coast South America-Europe 2 (ESE2) and Latin-East-Coast Europe Express (LUX), is another option for connecting Europe and the Mediterranean to the East Coast of South America. Following the route: Rotterdam, London Gateway, Hamburg, Antwerp, Lisbon, Algeciras, Santos, Paranaguá, Montevideo, Buenos Aires, Itapoá, Paranaguá, Santos, Rio de Janeiro, Algeciras and Rotterdam.
The maiden voyage will depart from Montevideo on September 20th. The chinese-flagged vessel, Xin Nan Tong, from Cosco Shipping Lines, docked on September 25th. The vessel has a capacity of 4,200 TEUs (equivalent to 4,200 20-foot containers) and is 263 meters long.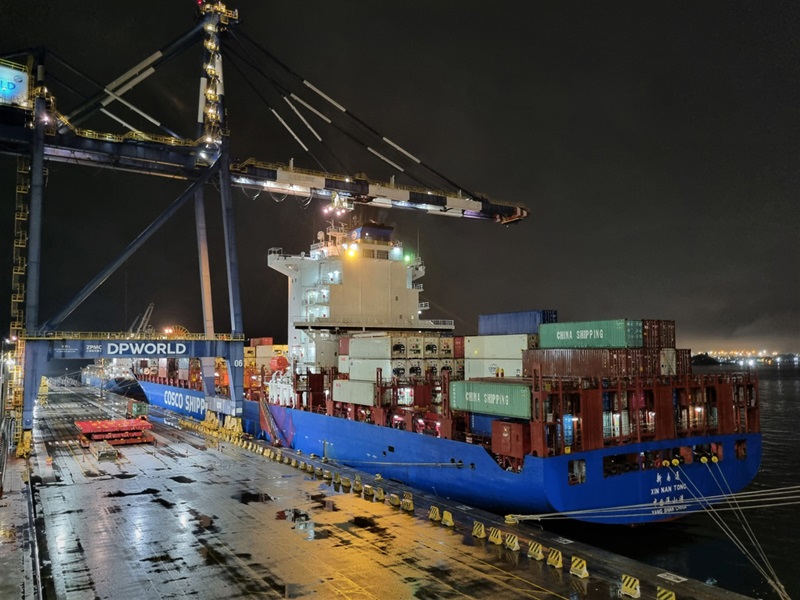 The new service will call at the main ports in northern Europe, with strategic stops in Lisbon and Algeciras, providing the option of connecting cargo to the main destinations in the Mediterranean and the Middle East. In South America, in addition to Brazil, LUX/ESE2 will have a weekly call at the Río de La Plata Terminal in Buenos Aires, which is also operated by DP World.
"DP World has a state-of-the-art infrastructure and a team of specialists in reefer cargo, which is prepared to receive the new service and meet the expectations of shipowners and other customers involved in the operations. This will be a great differentiator for the export of reefer cargo, such as animal protein and fruit, as we will be offering a competitive transit time service, with weekly departures, to one of the main export markets for Brazilian products," explains Rodrigo Gomes, DP World Brazil's senior sales manager.
This is already the second service that DP World has announced for 2023. In May of this year, the terminal launched a new regular cabotage line, called Serviço Expresso Amazonas, which is operated by the shipowners Login and Aliança, with non-stop departures between Manaus and Santos, heading for southern Brazil. From DP World, the service calls at the ports of Navegantes, Salvador, Suape, Pecém and Manaus. Southbound, the express route takes nine days, allowing cargo to reach its destination more quickly. This service also helps to increase the capacity of cabotage cargo transport between the South, Southeast, North and Northeast of the country.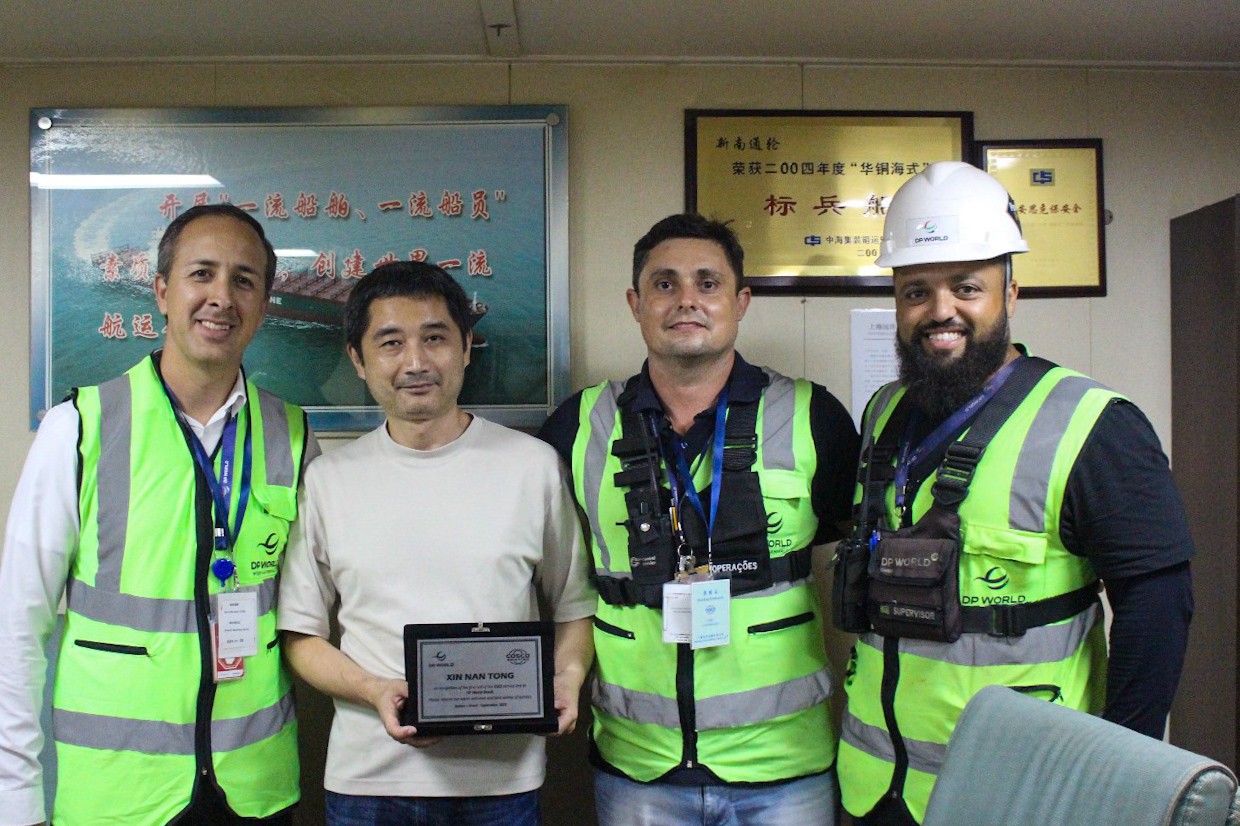 We use cookies on this site to enhance your user experience. By continuing to visit this site you agree to our use of cookies. Learn More